25 Best Official Moto Mods for Moto Z Phones
Incipio OffGRID Power Shell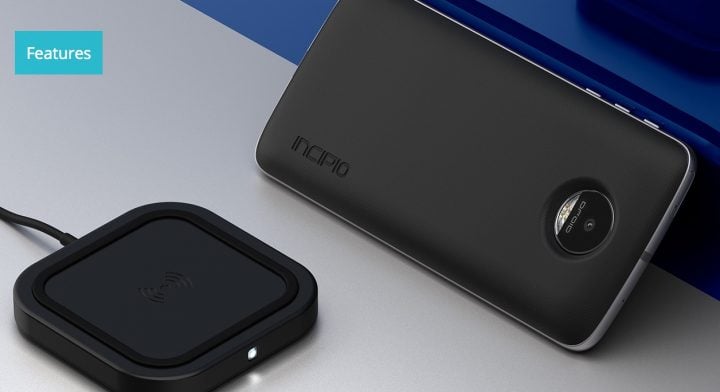 The Moto Z only comes with a small 2,600 mAh battery, which is arguably too small for a 5.5-inch flagship smartphone. However, most of these Moto Mods will extend battery life to match or beat the competition on the market. Remember though, the Moto Z Play has a bigger 3,510 mAh battery, so you probably won't need a battery pack.
Sadly, the new Moto Z2 Force is only 2,730 mAh, and we highly recommend getting a battery pack, or two.
One of which is a popular case and battery maker Incipio, which already has an OffGRID Power Shell that snaps to the Moto Z and adds a whopping 2,220 mAh of battery (4,820 mAh total) battery that delivers nearly 22 hours of usage. It also features wireless charging, which is an added bonus. Most of the battery packs are $59-$79. Incipio offers two different mods, one with wireless charging and one without.

As an Amazon Associate I earn from qualifying purchases.