25 Best Official Moto Mods for Moto Z Phones
Moto 360-Degree Camera Mod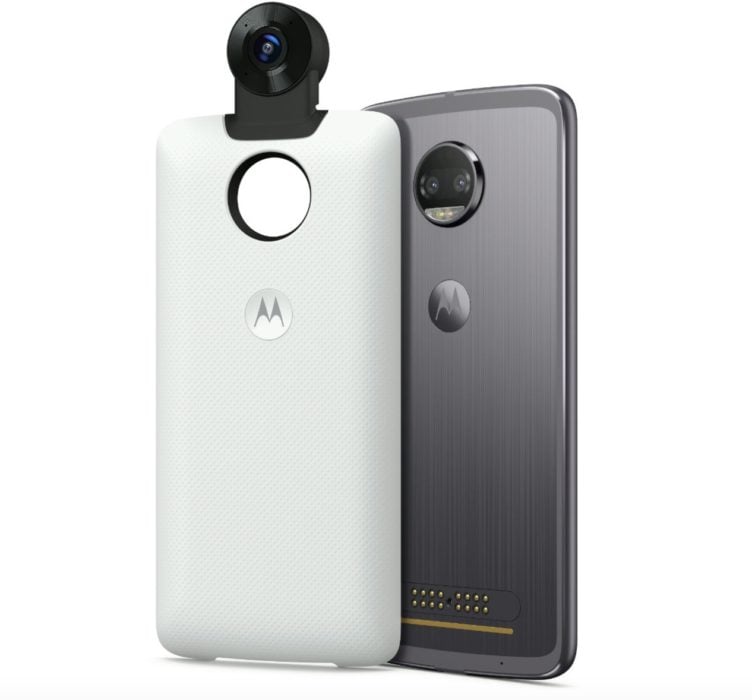 The newest Mod from Motorola is this sleek 360 degrees camera. Announced in July 2017 along with the Moto Z2 Force, and has plenty to offer.
Users can snap this to the back of the phone and instantly start capturing interactive 360-degrees video. It can record up to 4k too, so you know you'll get amazing videos. There is 1080p of course, but you'll want to shoot in 4K with 3D sound for a great experience.
This lens offers 150-degrees wide-angle photos for selfies or landscape photography too, which is an added bonus. Then, Motorola added some new powerful video editing software right on the Moto Z2 Force. Meaning you can edit video right on your phone and share it online with one click.
Motorola even added a 360-degree video live stream option, which is pretty neat. This works with any Moto Z phone and runs you $299. It's often on sale for $224.

As an Amazon Associate I earn from qualifying purchases.