4G LTE Asus Transformer Pad 300 Release Gets Closer
Just a short time after its Wi-Fi was released to the public, the 4G LTE enabled version of the Asus Transformer Pad 300 has cleared the government's hands at the FCC which means its release should have just gotten a little closer.
The filing, first dug up by Liliputing, reveals the device as the Asus Transformer Pad TF300TL. The device that was released in April lacked the L at the end of the model number. The L at the end of that model signifies that this is indeed the 4G LTE model.
Unfortunately, other than signifying that something is on the way, the filing doesn't reveal many juicy details.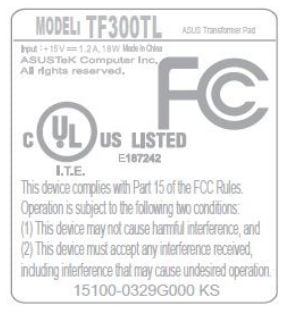 Read: ASUS Transformer Pad 300 Bootloader Unlock Tool Now Available.
Specifically, it does not reveal exactly when this device, with 4G LTE bands compatible with AT&T's network, will be arriving. It also doesn't clear up the processor mystery.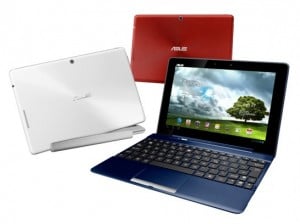 The Wi-Fi model has NVIDIA's quad-core Tegra 3 processor on-board. However, NVIDIA has said that Tegra 3 devices with LTE won't be arriving until 2013. So, it's unclear what processor this device is going to have powering it.
Other than that, and the 4G LTE support, this should be the same device.
That means it should have a 10.1" IPS display with 1280 x 800 resolution, an 8MP rear camera, a 1.2MP front-facing camera, a 9.9mm design, 1GB of RAM, and solid battery life.
It'll also have 802.11b/g/n WiFi, GSM and WCDMA 3G connectivity, GPS, Bluetooth, and an assortment of ports including an SD card slot that will allow owners to expand the device's storage space.
Now that it has passed the FCC, we expect an announcement at some point soon and we'll let you know when we hear something.

As an Amazon Associate I earn from qualifying purchases.