The 5 Best Android Smartphones [October, 2013]
September proved to be a lively month for smartphone launches in the United States including one big Android launch that took place at the beginning of the month. October figures to have at least one massive Android smartphone launch as well, meaning, those looking to buy next month are going to have a ton of options to choose from.
The end of the year typically proves very fruitful for those that are looking to snag a new smartphone. That's because companies like Apple Google, and Samsung look to capitalize on the holiday shopping season as millions of shoppers head out into retail, looking for gift ideas for friends and family. 2013 has proven no different as Apple recently released the iPhone 5s, Samsung is in the process of putting out its second big name smartphone of the year in the Galaxy Note 3 and Google is heavily rumored to have a new Nexus smartphone up its sleeve.
The Galaxy Note 3 and the new Nexus will join an already abundant lineup of Android devices on shelves at carriers throughout the United States. And while the selection is going to be fantastic for those looking for a new smartphone in the month of October, it's also going to pose a bit of a headache.
Many shoppers aren't going to be able to wrap their heads around the sheer number of Android devices that are on shelves at the moment. Those who don't follow the industry are going to have a tough time discerning a fantastic Android smartphone from one that is simply good. Even we had a hard time selecting what we consider to be the five best Android options. That's how competitive the field is right now.
That said, here are the five devices that we consider to be the five best Android smartphones for the month of October, 2013.
HTC One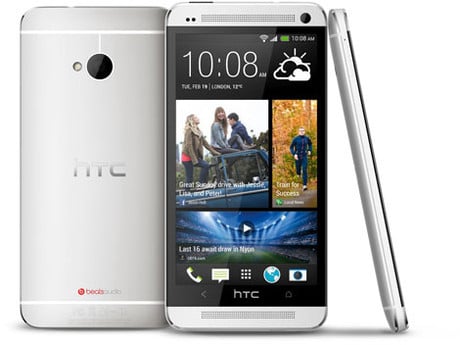 The HTC One remains one of the best Android options on the market thanks to superb hardware, software that will be upgraded to Android 4.3 in the near future, and a variety of cheap options including a $49 Verizon HTC One.
The device may be on the tail end of its life as a flagship, it was first released in April, but that doesn't mean that it has lost its luster. The hardware is still fantastic and HTC has been working to improve both Android and HTC Sense, the latter being the UI that is on board.
It also helps that prices for the HTC One have dropped to ridiculously low levels, offering shoppers a top-notch smartphone at bargain bin pricing.

As an Amazon Associate I earn from qualifying purchases.