5 Best Smartphones [April, 2014]
Nexus 5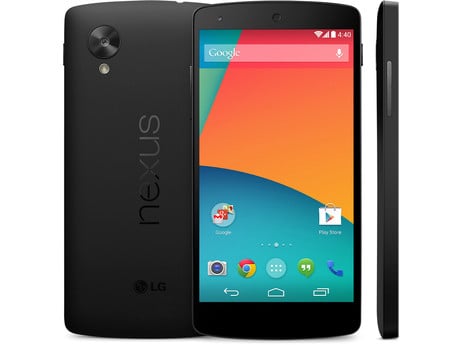 We're big fans of Google's Nexus 5 smartphone for a number of reasons. First, we like its hardware. The Nexus 5 comes equipped with a brilliant display, speedy processor, durable design, and a solid camera that benefits from the Optical Image Stabilization on board.
We also like its vanilla Android software that is updated by Google and comes with a clean, easy-to-use interface that isn't cluttered like some Android devices. We also like the Nexus 5's cheap $399 unlocked price tag. It's pretty much unbeatable, at least for a device of the Nexus 5's caliber.
This is a smartphone that we consider to be one of the very best on the market and it's a device that will be worth every penny spent.

This article may contain affiliate links. Click here for more details.