5 Best Xiaomi Pocophone F1 Cases
In this guide we've gathered a list of the best Pocophone F1 cases to protect your phone and keep it looking new. This is one of the most affordable phones on the market, but you'll still want to protect its big 6.2-inch screen. Packing small bezels and dual rear cameras a case is highly recommended. So, here are the best ones worth buying.
Our list offers thin cases, clear cases, cheap options, kickstand cases or heavy-duty protection. You can find a good Pocophone case for under $10, which is better than buying a new phone or spending $100+ to repair a broken screen. Then, you can spend a little extra for even more durable cases.
While OnePlus is one of the most popular budget phones on the market, along with the Moto G series, in late 2018 the Pocophone took the world by storm. Delivering class-leading specs that match the Galaxy S9 and a screen similar to the iPhone Xs for a little over $300.
Even though the Xiaomi Pocophone is a popular device, we're still not seeing name-brands release cases. So while you can't get an Incipio or Speck Pocophone case, we found several other great brands for you, including Spigen.
We usually recommend a quality $20-$30 case from the most popular brands, but even a cheap $9 TPU case on Amazon is better than nothing. Especially considering the Pocophone F1 comes with a case in the box. It will do ok, but you'll probably want something a little more durable from our list.
A case will help prevent damage or scratches to the dual cameras on the back of your phone, make it easier to hold and keep that big 6.2-inch screen safe from life's daily hazards. Don't risk a broken screen and use a case. Without further delay, these are the best Pocophone F1 cases available in 2019.
Spigen Rugged Armor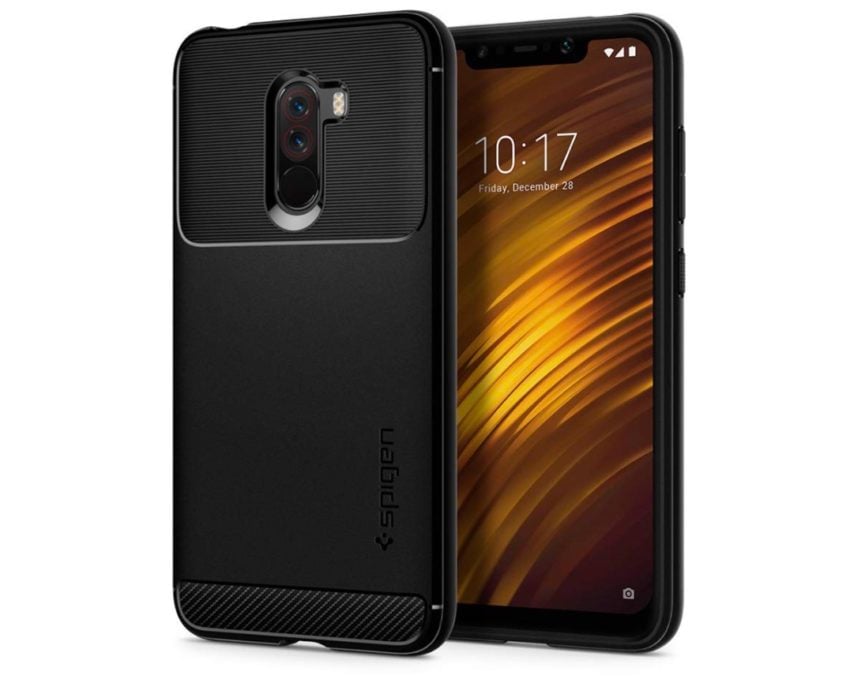 Spigen is one of the most trusted names in smartphone protection. They make great cases for almost every phone, even smaller relatively unknown devices like the Pocophone F1.
Thankfully, the most popular case Spigen offers, the Rugged Armor, is readily available for the F1. This case is made entirely from a durable and flexible impact-resistant TPU material. They use a spider-web pattern on the inside to disperse damage from drops or accidents and raised edges to keep the screen safe, even when the phone is lying face-down.
Plus, every Spigen case has air cushion technology in the corners, that way you won't get a broken screen when your phone drops and lands on a corner. Seriously, this is likely the best case for your Pocophone, so buy this and call it a day.

As an Amazon Associate I earn from qualifying purchases.