5 Exciting iPhone 5 iOS 9 Features
The iPhone 5 iOS 9 update is confirmed and it will deliver a number of new features and enhancements sometime this fall. While there are a number of changes coming, there are a few that stand out from the rest. Here are the iPhone 5 iOS 9 features that have us excited for the fall.
At WWDC 2015, Apple took the stage and announced several new products. One of them was its new iOS 9 operating system, an OS that will be coming sometime this fall to replace iOS 8, and an OS that will deliver tons of changes to the iPhone, iPad and iPod touch.
Apple will be rolling out iOS 9 to all devices capable of running iOS 8. That means the iPhone 4s. That means the iPad mini. And that means the iPhone 5, Apple's flagship from 2012. The iPhone 5 is no longer in the spotlight but it's still in the hands of a lot of people. Us included.
We've been using the iPhone 5 since its release back in the fall of 2012 and we've installed iOS update after iOS update including the company's most recent upgrade, iOS 8.4. We'll install iOS 8.4.1 when it arrives as well.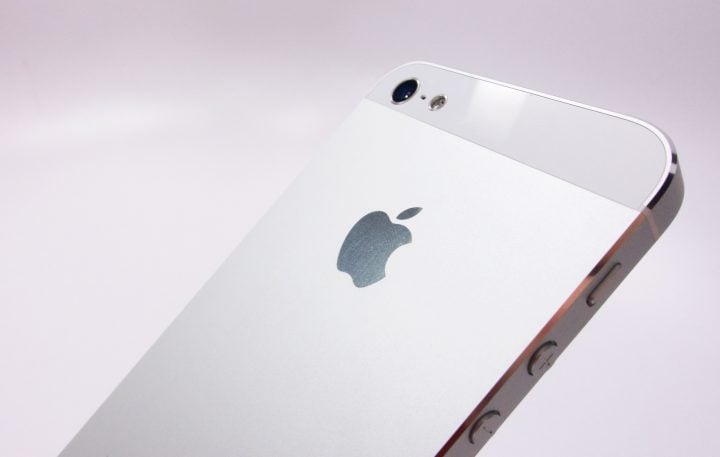 As we've noted, we're a little nervous about iOS 9 given how well iOS 8.4 is performing. We're also nervous because the phone is going on three years old.
Older devices have, in the past, faced a gauntlet of iOS problems including poor performance. iOS 8.1 wrecked our iPhone 5 but thanks to Apple's most recent iOS 8 upgrades, its performance has clawed its way back to normalcy. We're also excited.
We still don't have the full iOS 9 change log but we've already heard about some exciting features that have the potential to be game-changers for the iPhone 5 and other aging former flagships.
With the iOS 9 release date inching closer, we want to take a look at the iPhone 5 iOS 9 features we think are the most exciting. There are lots of great features coming with iOS 9 but these are the ones that are jumping out at us right now.
iPhone 5 Battery Life Boost
Battery life is the life-blood of a smartphone. Often, we see battery life start to decay as devices get older. While we haven't seen any battery life problems on the iPhone 5, we know plenty of people who have.
iOS 9 is set to bring some battery life boosts to the table. This should be very exciting for those of you who aren't enamored with your current charge and it should also be exciting for those of you who are getting a solid day of us out of your phone.
Apple's iOS 9 update will deliver one hour of additional battery life to the iPhone. Apple says that "apps and key technologies have been made more efficient to trim battery usage wherever possible" and that should lead to some tangible battery life improvements for iOS 9 powered devices. That's not all either.
iOS 9 also includes a new low power mode option that allows you to turn on a low energy mode that can add up to three hours of added use. The feature does this by limiting network activity. For instance, it will disable background app refresh if it's turned on.
This is going to be perfect in situations where you can't easily get to a charger. Samsung's phones feature something similar and we absolutely love it.
These features aren't just gimmicks. They're real and we know that thanks to those testing the iOS 9 beta right now.