5 Exciting Nexus 5 Android M Features
The Nexus 5 Android M update is confirmed and it will bring a number of new features to the aging former flagship sometime later this year. While the update delivers tons of features, there are a few that we think stand out from the crowd. Here are the Nexus 5 Android M features that have us the most excited.
At Google I/O, Google executives took the stage and announced a number of brand new products including an Android M update for smartphones and tablets. Android M is the follow-up to last year's Android Lollipop update and it's expected to replace the Android 5.1.1 Lollipop update sometime in Q3.
Android M won't be coming to every single device but it will be coming to the Nexus 5, Google's flagship Nexus smartphone from 2013. The Nexus 5 is no longer the company's flagship Nexus, that title belongs to the Nexus 6, but it still is an important device in the hands on many people around the globe. Us included.
We've been using the Nexus 5 since its release in the fall of 2013 and we've installed every single update that Google's thrown at the device. That includes various KitKat updates and that includes all of its Lollipop updates. We'll install Android M when it arrives as well.
We're a little nervous about the Android M update given the Nexus 5's age and our past experiences with Google's software. Nexus devices often bear the brunt of Android's problems and the Lollipop update delivered a number of problems to our Nexus 5 and to owners of the Nexus 5 around the globe.
We're nervous but we're also excited. Android M isn't official, it's still in beta, but we know that it's coming with some big time changes that will benefit the Nexus 5 and other aging devices.
With the Android M release date inching closer, we want to take a look at the Nexus 5 Android M features we think are the most exciting of the bunch. There are lots of great features coming with Android M but these are the ones that are jumping out at us ahead of its release.
Better Nexus 5 Battery Life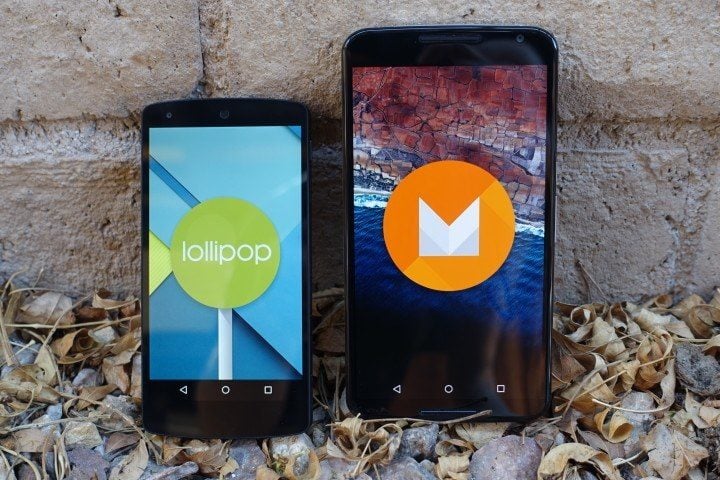 Battery life has a tendency to take a hit as a device gets older. While we haven't experienced any significant issues on the Nexus 5, we know that plenty of Nexus 5 users dealt with battery life issues on KitKat and Lollipop. Some are still dealing.
Android M is expected to have a big impact on the Nexus 5's battery life. This is huge, especially for a device that's never really had an excellent charge. This is thanks, in part, to a feature Google's calling Doze. Doze recognizes when a device hasn't been used for awhile and it stops apps or puts them into a low-power state to conserve standby battery life.
We're excited because thanks to the Android M developer beta, we know that Doze and its various features actually work to conserve Nexus 5 battery life. ComputerBase put the software to the test awhile back and it discovered some tangible improvements.

As an Amazon Associate I earn from qualifying purchases.