5 Reasons Not To Buy A 4G LTE Smartphone Today
Hardly a day goes by when I'm not tempted to buy a ticket and hop aboard the 4G LTE smartphone train. A few of my friends have LTE devices and love the upload and download speeds that they've been getting. They tell me to get one when my iPhone 3GS contract runs out. The Verizon store reps in my neighborhood rave to me about the Droid Charge and the HTC ThunderBolt. My co-workers have bought into 4G LTE.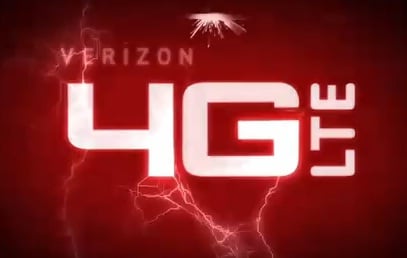 However, I'm not ready to hop aboard the train just yet and here are some reasons why.
Lack Of Hardware
First and foremost, there isn't a wide selection when it comes to 4G LTE smartphones. In fact, you can count all of them on one hand. We've got the HTC ThunderBolt, the Droid Charge and the LG Revolution. Essentially, I can choose between three phones that I wouldn't consider without LTE. No dual-core and really nothing that stands out except the Droid Charge's Super AMOLED Plus Display. They are all single-core phones. They all boast a 4.3 inch screen. There is nothing that truly separates them besides the Droid Charge's display, the different UI's over Android and their form factors.
Until there is more hardware diversity, I'm taking a pass.
Early Adoption Issues
Early adoption does not appeal to me at all and I'm pretty sure that there are more than a few people out there that bought the HTC ThunderBolt or Droid Charge without knowing what they would have to deal with. Plain and simple, it doesn't look like fun. HTC ThunderBolt owners are seeing random reboots. Most 4G LTE smartphone owners suffer from unstable battery life. The entire 4G LTE network has gone down and it wouldn't be shocking to see it go down again.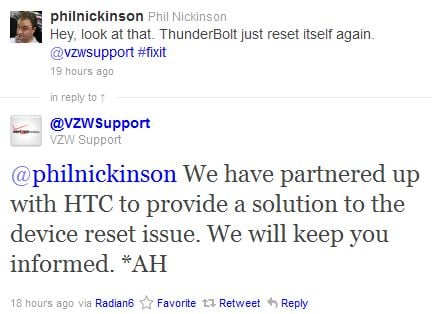 All in all,  it's probably worth waiting for a more mature network and more stable devices to arrive. Verizon itself has even said that there are trade-offs when it comes to buying in this early to 4G LTE and I'm not willing to pay to be a test subject.
Verizon Is The Only Major U.S. Carrier Offering 4G LTE
Besides the limited hardware options, there is also a lack of options when it comes to the 4G LTE service itself. Currently, Verizon is the only major carrier that offers it in the United States with AT&T confirmed to be rolling out their network in five cities this summer.
But what about MetroPCS and U.S. Cellular you might ask? MetroPCS currently offers 4G LTE but they also only have two (as a reader pointed out) phones available for it, the Samsung Craft, which is definitely not something you want to sign up for and the Samsung Galaxy Indulge which isn't even on par with the first-gen Galaxy S devices. That's not the only thing that will keep you away from MetroPCS' network either.
U.S. Cellular is green lighting its 4G LTE network this holiday season but like MetroPCS, it's not available nationwide, and it's unclear if either of them ever will be.
As for the other two major U.S. carriers, Sprint currently uses 4G WiMax which is slower than 4G LTE. There have been rumors that it is considering a move to 4G LTE but things have been relatively quiet lately. And as for T-Mobile, it employs a HSPA+ network which is slower than both WiMax and LTE, not that it stops T-Mobile from calling their network 4G.
So ultimately, this comes down to options and I'm not sure I'm willing to just throw my money at Verizon or MetroPCS without any other major carrier options on the table. And unfortunately, it's going to be awhile before any viable options are.
4G LTE Service Isn't Everywhere
Yes, there is 4G LTE service here in the Bay Area but what if I decide to go visit my brother in Eugene, Oregon? I'm not going to have 4G LTE service. And even then I'm lucky. Many people live in places that don't yet have 4G LTE service and may not even see it until 2013 as that's when Verizon plans to have the entire network rolled out.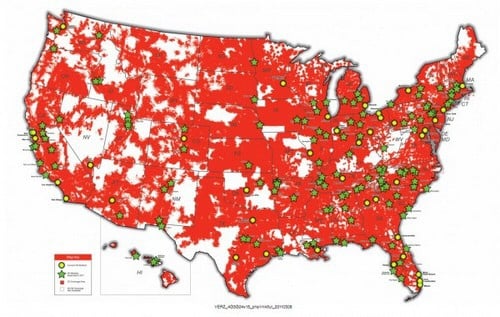 If you're willing to roll the dice and bet that you're going to get 4G LTE before then,  you'll at least want to wait for next-generation hardware to come out and that way you'll have one thing going for you in case your bet turns out to be a bad one.
Maybe I Don't Want Android/Few Optimized Applications
The three 4G LTE options on the market right now are all Android smartphones. As much as I like Android, I also like what I am seeing from iOS 5 and Windows Phone 7.1 Mango is looking amazing as well. It's unlikely that we'll see a 4G LTE iPhone this year so that means it's likely going to be 2012 before iOS gets in on the fun and it's unclear when Windows Phone 7 will get its first LTE device. And while it's easy just to make the move to Android because it's a fabulous operating system, I want the same choices  with software that I want with hardware.
A smaller point that I should also point out is the lack of applications on the Android market that take advantage of 4G LTE speeds. Netflix on the LG Revolution is one but there really isn't anything else out there that catches my eye. Ok, so you can browse the web at blazing speeds (a dual-core processor would help) but you can't really do much else with it. And I'm talking about average stuff here, not everyone gets a phone to perform speed tests or to tether.

As an Amazon Associate I earn from qualifying purchases.