5 Reasons to Wait for Apple Watch 8 & 5 Reasons Not To
Apple is reportedly working on a brand new Apple Watch 8. The Apple Watch 8 release date is still months away, but there are still some great reasons to hold out and wait for the company's 2022 Apple Watch.
If you're thinking about buying a new Apple Watch in 2022, the Apple Watch 7, Apple Watch 6, and Apple Watch SE are the company's latest models. You should be able to find some excellent deals on these devices with more discounts coming later in the year.
Apple still sells the Apple Watch Series 3 and you can find former flagships like the Apple Watch 5 and Apple Watch 4 at retailers like Amazon.
While you might be tempted to buy a new Apple Watch right now, you should note that we've heard about Apple's plans for 2022 and they reportedly include three new Apple Watch models.
Apple Watch 8 Rumors
The Apple rumor mill has primarily been focused on the iPhone 14 and new 2022 iPad Pros, but we've also heard about the 2022 Apple Watch model(s) the company supposedly has planned.
Apple Watch 8 rumors started to emerge in the latter half of last year and they've picked up as we've pushed deeper into the new year.
Rumors have hinted at several new Apple Watch models coming in 2022 and here are the three potential 2022 Apple Watch models we've heard about thus far:
Apple Watch 8
Apple Watch SE 2
Rugged Apple Watch
Multiple sources have outlined the potential features coming to the Apple Watch and we expect rumors to pickup in the spring and summer as we get closer to their release.
We've also heard Apple may discontinue the Apple Watch 3 sometime in Q3. Analyst Ming-Chi Kuo claims this is because the device's "computing power can't meet the requirements of the new watchOS."
It's early, but these rumors put those of you searching for a new smartwatch in a tough position: Buy a new device now or wait for Apple's inevitable announcements?
While many people will be fine upgrading right now, others might want to hang around and wait for Apple's 2022 Apple Watch models. At the very least, it might be a good idea to hang back until we learn more about Apple's plans.
In this guide we'll take you through the best reasons to consider waiting for the rumored Apple Watch 8 series and the best reasons to go with something else.
Wait for Better Performance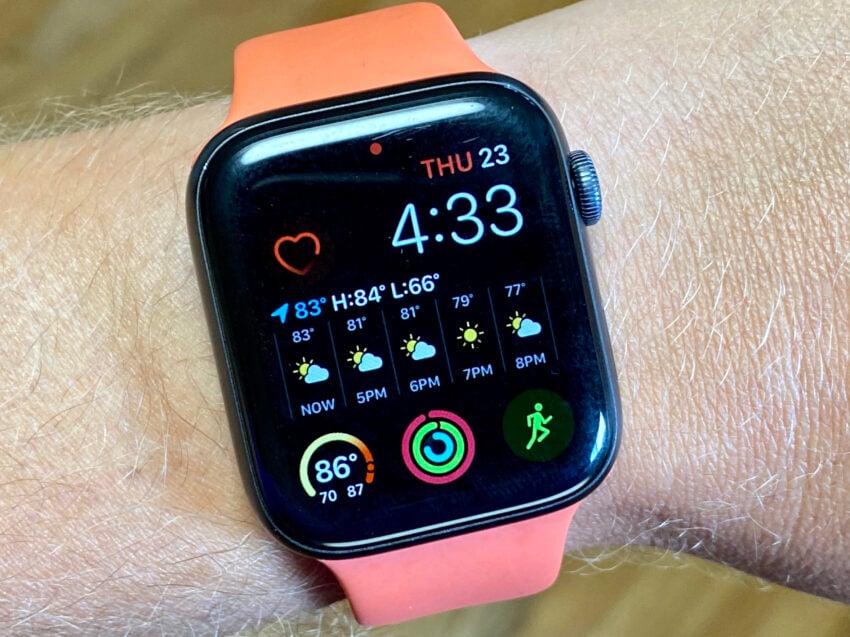 Apple typically makes yearly improvements to the Apple Watch's performance and we should see some notable changes on board the Apple Watch 8.
While the current Apple Watch models deliver excellent battery life, we could see Apple take things even further with a new processor and better efficiencies.
This is particularly true for the Apple Watch SE, Apple's affordable Apple Watch. The original Apple Watch SE debuted back in September, 2020 which means it's in line for some major performance upgrades.
Bloomberg's Mark Gurman says we should expect "faster chips across the board" though he didn't provide specifics. That being said, we should gain clarity long before Apple makes its announcements.
If you aren't thrilled with the Apple Watch's current horsepower, you might want to hang back and wait for the new models.

As an Amazon Associate I earn from qualifying purchases.