4 Reasons to Wait for the iPhone SE 3 & 5 Reasons Not To
Apple is reportedly working on a new version of the iPhone SE. While some of you might need to buy a new phone right now, others might want to hold off and wait for the rumored iPhone SE 3.
In 2020, Apple finally released a long-awaited follow-up to the popular 4-inch iPhone SE from 2016. The iPhone SE 2 looks nothing like the original and comes with a bigger display. That said, it's probably Apple's best budget iPhone and it's a device that you should be on your shopping list if you're in the market for a cheap phone.
Before you commit to a new smartphone, you'll also want to to check out Apple's iPhone 13 series, iPhone 12 series, iPhone 11, iPhone 11 Pro, iPhone 11 Pro Max, iPhone XS, iPhone XS Max, iPhone XR, iPhone X and, perhaps even the iPhone 8 and iPhone 7.
Many of you will be perfectly fine buying one of these phones. Remember, most carriers allow you to upgrade after a year so if you buy a new phone right now you'd able to upgrade to something brand new next year. That being said, some of you might want to put your wallet away and wait for Apple's new iPhones.
We've heard a lot about the phones Apple's working on behind the scenes. We've seen numerous iPhone 14 leaks and we've also heard a lot about a new iPhone SE 3.
iPhone SE 3 Rumors
While a lot of Apple rumors have centered around the iPhone 14, we've seen reports highlight potential changes coming to Apple's budget iPhone model.
According to respected analyst Ming-Chi Kuo, Apple will release a new iPhone SE model with some notable changes including support for 5G networks. He believes Apple will release the iPhone SE 3 in early-to-mid 2022.
In a note to investors, JP Morgan supply chain analyst William Yang says Apple will launch a new iPhone SE 3 in the first half of 2022.
Another JP Morgan analyst, Samik Chatterjee, also believes Apple will deliver a brand new iPhone SE 3 in 2022 and that it will help Apple set records. According to JP Morgan analysts, the iPhone SE 3's 5G connectivity and budget price point could help to bring in a billion-plus non-premium Android users.
In his December Power On newsletter, Bloomberg reporter Mark Gurman also says he expects Apple to release a new iPhone SE in 2022. In more recent newsletters, Gurman says the iPhone SE 3 release is still on track for early 2022.
Apple recently filed unreleased iPhone models in the Eurasian Economic Commission database. The iPhone models, which are likely iPhone SE 3 variants, have identifiers A2595, A2783, and A2784.
The company has also reportedly imported an unreleased iPhone model into India for testing purposes. That device is likely the iPhone SE 3.
We've also heard that Apple suppliers have started iPhone SE 3 production, a sign that the launch is closer than ever.
It looks like these rumors will pan out. Apple has confirmed a launch event for March 8th and the iPhone SE 3 will likely play a role at the show. The launch event is scheduled for Tuesday at 10AM Pacific Time at the Steve Jobs Theater in Cupertino, California.
With the iPhone SE 3 release date closer than ever, there are some great reasons to consider waiting for the next version of the iPhone SE.
In this guide we'll take you through the best reasons to wait and the best reasons to go with another device before the iPhone SE 3 arrives.
Wait Because the iPhone SE 3 Release Date is Close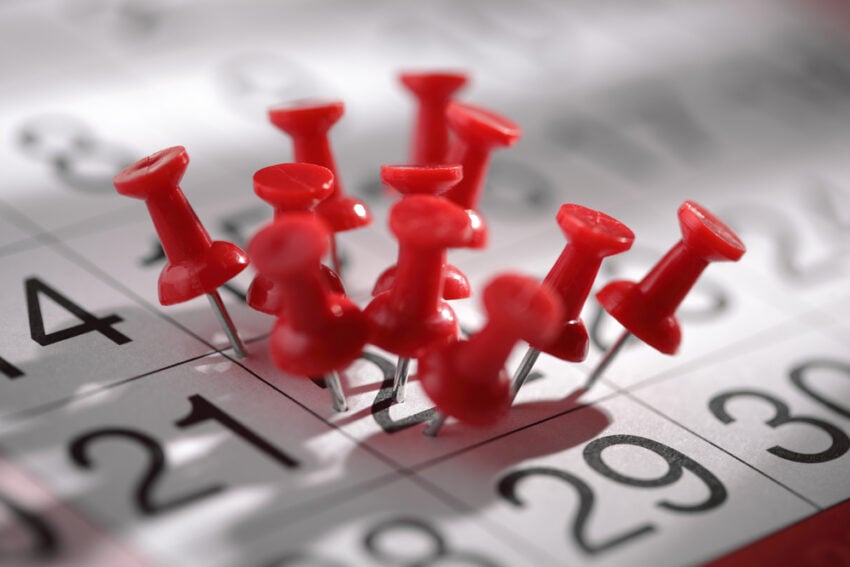 The iPhone SE 3 release date is almost here. If you can wait, you should.
Everything points to the iPhone SE 3 making an appearance on March 8th during Apple's first product launch event of the year.
While it might be tempting to hang around and see what kind of exciting changes Apple makes to the iPhone SE, some of you might not have that luxury. However, with March 8th just a few short hours away, most people should be able to.
If you're at all interested in a new budget iPhone, you should put your wallet away and hang back for Apple's announcements.
For more on the iPhone SE 3 release date, take a look at our guide.