5 Reasons to Wait for the iPhone SE 3 & 4 Reasons Not To
Apple is reportedly working on a new version of the iPhone SE. While some of you might need to buy a new phone in the near future, others might want to hold off and wait for the iPhone SE 3.
Last April, Apple finally released a long-awaited follow-up to the popular 4-inch iPhone SE from 2016. The iPhone SE 2 looks nothing like the original and comes with a much bigger display. That said, it's probably Apple's best budget iPhone and it's a device that you should be on your shopping list if you're in the market for a budget phone in 2021.
Before you commit to a new device, you'll also want to to check out Apple's iPhone 13 series, iPhone 12 series, iPhone 11, iPhone 11 Pro, iPhone 11 Pro Max, iPhone XS, iPhone XS Max, iPhone XR, iPhone X and, perhaps even the iPhone 8 and iPhone 7.
Many of you will be perfectly fine buying one of these phones in 2021. Remember, most carriers allow you to upgrade after a year so if you buy a new phone now you'd able to upgrade to something brand new next year. However, some of you might want to put your wallet away and wait for the next batch of devices.
We've heard a lot about the phones Apple's working on behind the scenes. We've also seen numerous iPhone 14 leaks and we've also heard about a new iPhone SE 3.
iPhone SE 3 Rumors
While a lot of Apple rumors have centered around the iPhone 14, we've seen reports highlight potential changes coming to Apple's budget iPhone.
Initially it looked like Apple might launch 5.5-inch version of the iPhone SE 2 in 2020, but those rumors failed to pan out. The company only announced a 4.7-inch model.
According to respected analyst Ming-Chi Kuo, Apple will release a new iPhone SE model with some notable design changes including new Touch ID and a larger display. In addition to that 5.5-inch display, rumors have also pointed to a larger 6-inch display.
He believes Apple will release the iPhone SE 3 in early-to-mid 2022. Apple has twice used its March launch window to deploy a new iPhone SE so we could see the next iPhone SE launch in March, 2022.
In a note to investors, JP Morgan supply chain analyst William Yang claims that Apple won't launch a new iPhone SE in 2021. Yang believes Apple will launch a new iPhone SE 3 in the first half of 2022.
Another JP Morgan analyst, Samik Chatterjee, also believes Apple will deliver a brand new iPhone SE 3 in 2022 and that it will help Apple set records.
At this point we're still months away from Apple's announcements which means Apple's plans for the device could certainly change. That said, there are some great reasons to consider waiting for the next version of the iPhone SE.
In this guide we'll take you through the best reasons to wait and the best reasons to go with another device long before the iPhone SE 3 arrives.
Wait If You Want an iPhone SE with 5G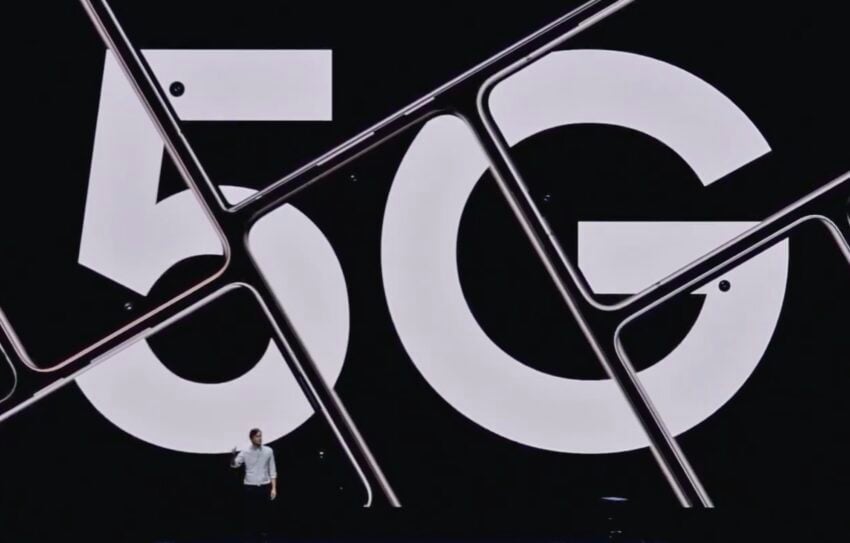 The current version of the iPhone SE is stuck on LTE, but that will probably change in the future.
Apple brought 5G connectivity to the iPhone last year. The iPhone 12 models are the first iPhone's with 5G connectivity on board.
Going forward, 5G will likely be the standard. And that means we could see 5G make its way to Apple's budget model.
In fact, iPhone SE 3 rumors have already hinted at 5G support. Kuo also believes the iPhone SE will get 5G support in 2022. He reiterates this in a note from June.
Ross Young is also hearing that the iPhone SE 3 might have 5G with Sub-6 GHz. Digitimes also believes the iPhone SE will come with support for 5G networks.
According to Ming-Chi Kuo, the iPhone SE 3 will serve as Apple's cheapest 5G iPhone. This means it should be more affordable than the company's iPhone "mini" which is priced at $699.
Nikkei Asia believes the iPhone SE 3 will replace the company's iPhone mini model next year. Apple will reportedly ditch the iPhone mini in 2022.

This article may contain affiliate links. Click here for more details.