5 Small Screen Android Phones That Are Worth Buying
Moto X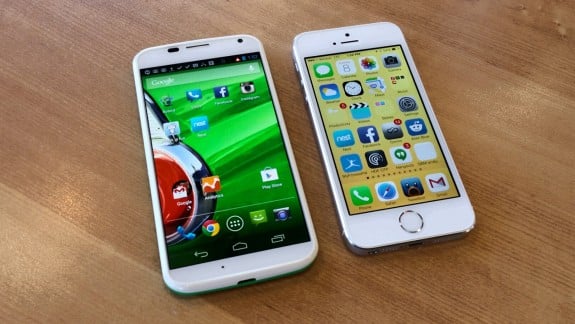 The original Moto X from 2013 still has to make this list, as it's one of the best smaller smartphones available today. It needs no introduction but has a 4.7-inch 720p HD display, a dual-core processor along with an 8X computing system from Motorola. They added tons of customization with different colors, wood, and accents as free options, and it runs stock Android 4.4 KitKat, and will be updated to Android 5.0 soon.

Read: Moto X Review (2013)
It's still arguably the best 4.7-inch device, and can be found for free on contract, or less than $299 outright from most sources. It comes with an 8 megapixel camera and a promise of all-day battery life, and is still a phone we'd highly recommend.

This article may contain affiliate links. Click here for more details.