5 Smartphones to Look For In April
Smartphone releases have been relatively non-existent since Verizon went on a tear in February with releases of the Motorola Droid RAZR MAXX and the Motorola Droid 4. Sure, we've seen phones like the Samsung Galaxy S Blaze 4G launch, but we haven't seen any top tier devices make their way onto shelves.
Well, all of that will change in April as all four of the United States' largest service providers will be launching their next wave of high-end handsets to consumers.
And while April figures to be an exciting month for AT&T, T-Mobile and Verizon, Sprint has to take the cake here.
The carrier has confirmed that it will be rolling out its 4G LTE network sometime later this month which means it will finally be taking AT&T and Verizon on in that regard. It's Sprint's hope that it can make an impact right away as it will be offering true unlimited data along with one of the most celebrated devices in the history of Android (Samsung Galaxy Nexus).
Sprint won't be the only one celebrating though.
AT&T will not only be launching the first 4G LTE Windows Phone (Lumia 900) here in the United States but it will also be releasing HTC's latest flagship smartphone (HTC One X).
T-Mobile is going to be unleashing its latest high-end HTC smartphone (HTC One S), a device that is set to replace the aging HTC Sensation 4G.
And finally, Verizon will likely release a follow-up to its previous two Droid Incredible smartphones (HTC Droid Incredible 4G).
Needless to say, April is shaping up to be an explosive month in the smartphone world and here are the five smartphones that you should have your eye on.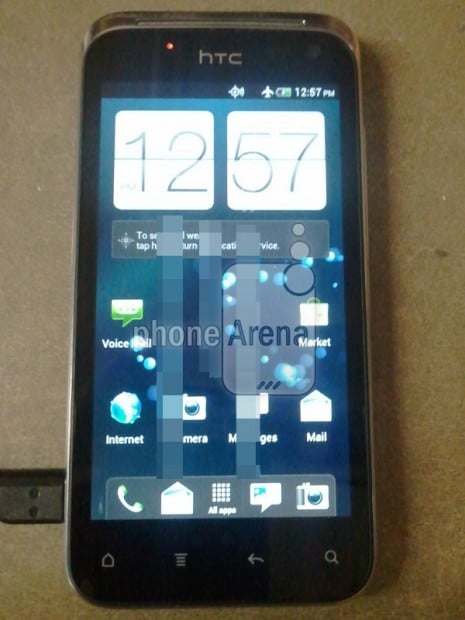 The previous two Droid Incredible smartphones, the Droid Incredible and the Droid Incredible 2, were two of the best 3G smartphones ever to grace Verizon's network. So, it was only a matter of time before Big Red and HTC cooked up a version for the carrier's 4G LTE network.
Rumor has it, that's exactly what they have done.
A device that is supposedly called the Droid Incredible 4G has leaked out on numerous occasions over the past few weeks. We know that Verizon is gearing up to launch the device, we've seen it pass through the FCC and we think it might be launching on April 26th.
Nothing is set in stone yet though.
It's expected to feature a 1.2GHz dual-core processor, an 8MP rear camera, a VGA front-facing camera, an AMOLED screen of unknown size, and 1GB of RAM.
It also rumored to have 4G LTE speeds and Android 4.0 Ice Cream Sandwich on board.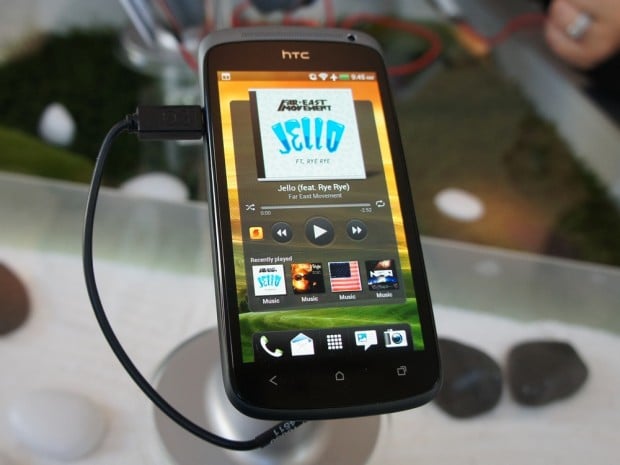 The HTC One S was a device that was originally announced in February at the Mobile World Congress in Barcelona. Almost right away, T-Mobile USA confirmed that it would be carrying the device at some point in the future.
We still don't have an official release date from T-Mobile but we've heard that it might be launching on April 22nd.
The HTC One S figures to replace the HTC Sensation 4G and we're not complaining.
It represents a stark shift in build quality from HTC, long known for building bulky devices. The One S is thin, it sports a high-res display and quick processor and it's going to be running on T-Mobile's HSPA+ 42 network.
Combine all of those and throw in a relatively cheap price and one of T-Mobile's notoriously inexpensive data plans and you have a golden recipe.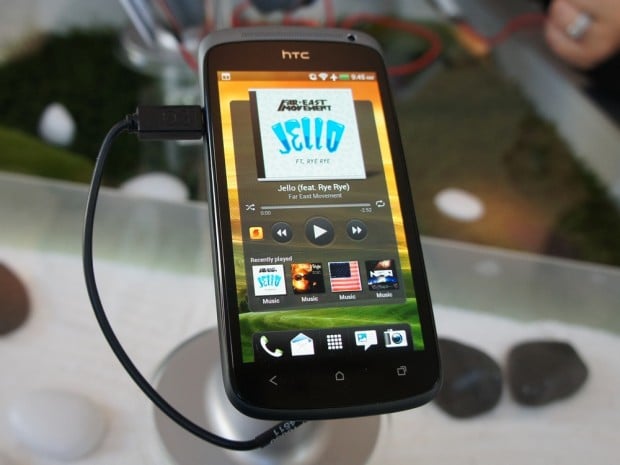 The HTC One X is HTC's latest and greatest smartphone and it's going to be heading to AT&T's 4G LTE network in the future. Like the HTC One S for T-Mobile, we've heard that AT&T might launch the device on April 22nd but the carrier still hasn't come out and confirmed anything.
We've also heard that the launch might have been pushed back until May.
The One X on AT&T is not going to be the same as the quad-core powered device that just launched internationally, but it will have a dual-core Snapdragon S4 processor on board which will be more than efficient.
It also has one of the best displays ever found on a smartphone – it's also a massive 4.7-inches in size, a fantastic camera, 4G LTE speeds, and a thin design.
This will be THE Android phone on AT&T.
Well, that is until the Samsung Galaxy S III arrives.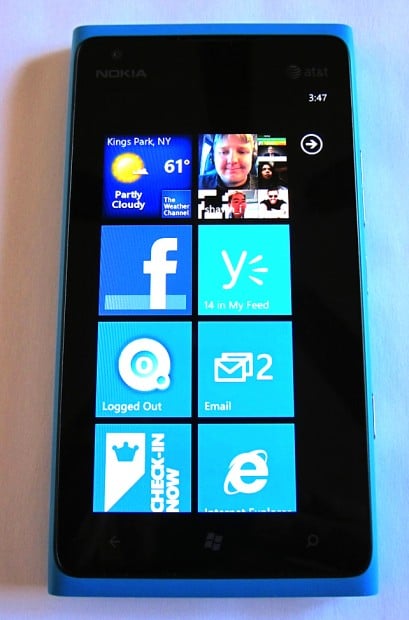 In addition to the HTC One X, AT&T will be the sole carrier of the first 4G LTE powered Windows Phone here in the United States. That phone is, of course, the Nokia Lumia 900.
We just reviewed the Lumia 900 and found it to be an extremely capable phone, especially at its price point which is $99.99 on a new two year contract.
Read: Nokia Lumia 900 Review.
The Lumia 900 will be launching online on April 8th and will be available in all supported retail channels a day later on April 9th.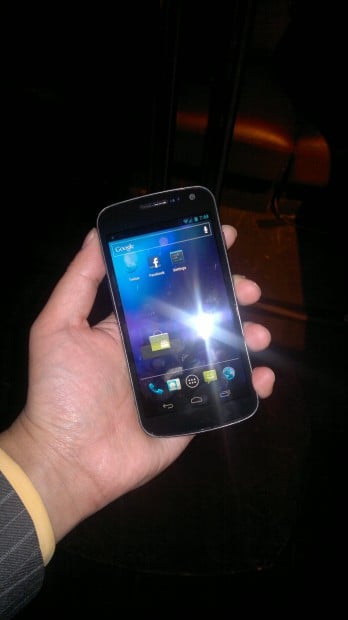 Again, Sprint will be launching its 4G LTE network during the month of April. We already know that it will be launching the LG Viper 4G LTE this month but it should also launch another smartphone, a much better one, in the Samsung Galaxy Nexus.
Sprint's Galaxy Nexus will be extremely similar to the Verizon version of the device but it will come without its NFC capabilities being hampered.
Read: Galaxy Nexus Review.
The Sprint model will be able to take advantage of Google Wallet here in the U.S., something that isn't supported on the Verizon model.
Oh, and it will come with unlimited data as well, making it an extremely attractive option, maybe the only option, for those looking at signing up for the Now Network.

As an Amazon Associate I earn from qualifying purchases.