5 Smartphones to Look Out for in March
We are off to a fast start in the world of smartphones. First, it was CES 2012 in January and then, over the course of February, we saw a couple of phones leak out and an absolute ton of phones launch. The culprit? The Mobile World Congress in Barcelona, which can take blame for the amount of devices headed to shelves in the weeks ahead.
Sifting through the important devices can be a tough task and that's why we have gone and done the heavy lifting for you.
Last month, we told you about five phones that your eyes should have been fixated on throughout the month and now, we're here again with another list for March. Like the list last month, these aren't necessarily going to be phones that are out or that will be out in the near future. Some will be, others won't.
However, all of them are going to be phones that you're going to want to keep stored away in the back of your head for one reason or another.
So, with that, let's take a look at the five smartphones that we think you should be following closely (you know we will be) over the month of March.
HTC Jewel
I'm willing to bet that many of you haven't heard about the HTC Jewel.
Well, what about the HTC EVO 4G? I bet you've heard of that, right?
You've probably heard of something called 4G LTE as well. If you haven't, 4G LTE is a high-speed cellular network that allows a compatible device to obtain data speeds that can be up to 10 times faster than normal 3G.
Some may of also heard about a carrier in the United States called Sprint.
Well, Sprint is slated to get its 4G LTE network out by mid-2012 and the HTC Jewel might just be the LTE version of the carrier's HTC EVO 4G.Details about the HTC Jewel are almost non-existent save for whispers about it being a premier 4G LTE device and sporting a large display.
So, it's very possible that the HTC Jewel could be the HTC EVO LTE.
CTIA, the show where the HTC EVO 3D launched last year isn't until May, but that doesn't mean that details regarding this device won't leak out this month.
We're excited about this device and you should be too.
HTC One X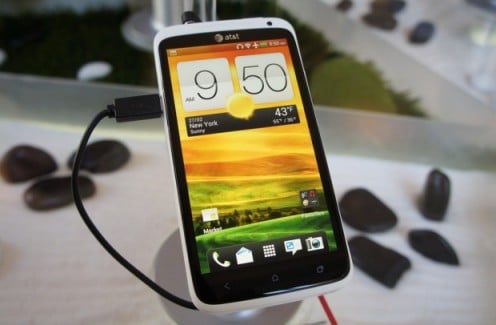 The HTC One X is going to help usher in a new era of HTC smartphones, ones that aren't bulky and have stellar battery life. And while we're still unsure as to when this gorgeous smartphone will be hitting AT&T's 4G LTE network, we know that it will be relatively soon as it has passed through the FCC with flying colors.
Yeah, the AT&T model won't have a Tegra 3 quad-core processor, but there is still a lot to like about this phone.
To get a better sense of the HTC One X, check out our hands-on video below:
HTC Sense 4.0 is looking fantastic and we already know that Android 4.0 Ice Cream Sandwich is a great mobile operating system, Paired with a solid piece of hardware and you have a recipe worth checking out.
HTC One S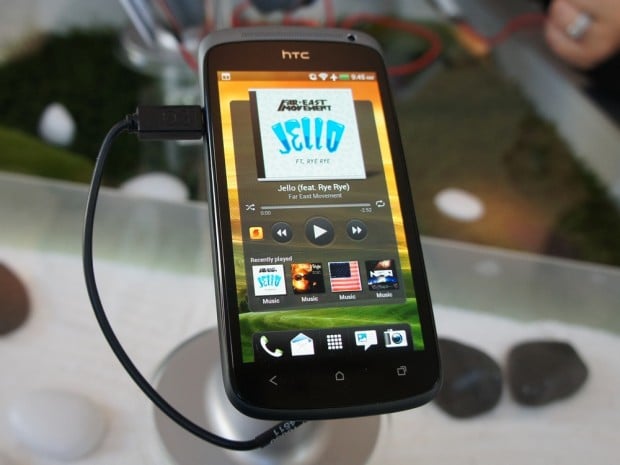 The One X wasn't the only One Series device that HTC announced at Mobile World Congress. No. The One X is also going to be joined by the One S (and One V), a device that is slated to hit T-Mobile's HSPA+ 42 network at some point in the coming weeks.
HTC"s One S is going to feature a 4.3-inch qHD Super AMOLED display, a 1650 mAH battery which will supply you with ample battery life, an 8 megapixel camera, a dual core 1.5 MHz Snapdragon processor – sorry, no quad-core here, Beats Audio, 1 GB DDR2 RAM to help with multitasking and gaming, and 16GB of on board storage.
Translation: It's going to be a flagship on T-Mobile's 4G network.
T-Mobile has some of the cheapest data plans in the land and that together with a solid phone and a high-speed network, not 4G LTE fast but speedy nonetheless, and the One S is certainly a device to keep in mind when looking for a new smartphone.
Nokia Lumia 900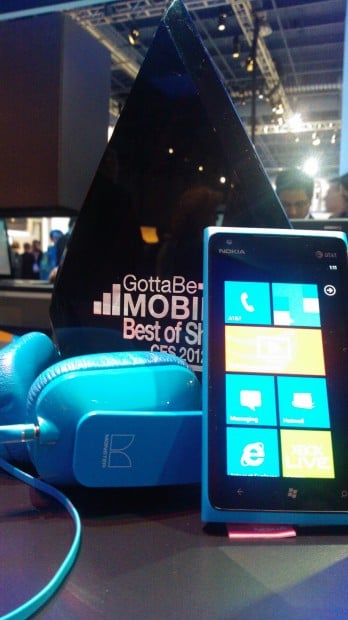 Alright, alright, enough of HTC.
If there were a phone to follow more than the others, the Nokia Lumia 900 would be it.
The Lumia 900 launched back in January at CES 2012 and Nokia announced that it would be heading to AT&T's 4G LTE network later on this year.  When exactly?
Well, if rumors are to be believed, it will be launching on March 18th alongside the HTC Titan II.
For $99 on-contract.
That's an extremely cheap price for a 4G LTE phone, especially one that we awarded with our Best in Show award at CES.
Microsoft's Windows Phone operating system is only getting better and the Lumia 900 is a solid piece of hardware. Combined with AT&T's 4G LTE network, the Lumia 900 is certainly a phone worth considering and it's definitely a phone to keep an eye out for.
Samsung Galaxy Note
Last and certainly not least, is AT&T's Samsung Galaxy Note, the 5.3-inch 4G LTE phablet that has been the talk of the town for the last couple of months.
There has been a lot of talk about this device. Whether it could find a home in the market. Whether anyone would buy a phone with a stylus But from the looks of things, consumers are buying in.
Samsung recently announced that it has sold over two million Galaxy Notes.
Read: Samsung Galaxy Note Review: Editors' Choice Award.
The Galaxy Note is a unique device and one that will appeal to those that want a versatile smartphone. The 5.3-inch display might sound scary on paper but you never know.
You might just fall in love with it.
In any event, it should definitely be on your radar this month if you're in the market for a new device.

As an Amazon Associate I earn from qualifying purchases.