5 Smartphones You Should Have Your Eye on in February
These are exciting times in the world of smartphones. In January, we have a number of impressive devices introduced at CES 2012 in Las Vegas and in just a couple of weeks, the Mobile World Congress (MWC) kicks off in Barcelona where will likely see more smartphone hardware bestowed upon the world.
But with so many phones coming out, it's probably tough to keep your eyes focused.
We're here to help.
The phones you will see listed here in this new monthly feature will be phones that we think you should have your eyes on. Some of them might be devices that were recently released unto the market and others will be devices that are rumored to be in the pipeline.
All of them though will be phones that you'll want to store away in the back of your brain for one reason or another. So, without further ado, let's take a look at the phones that you should have your eye on for February.
HTC Edge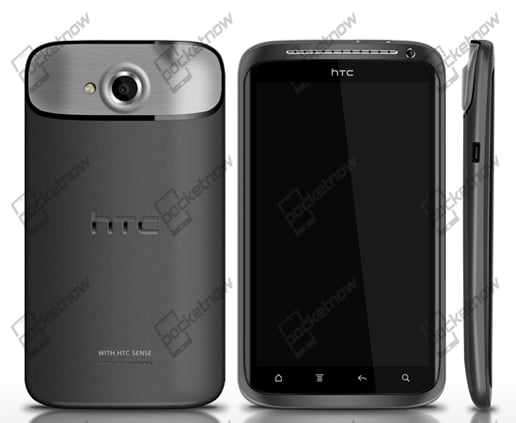 The HTC Edge figures to be the first quad-core smartphone offered by HTC. Currently, the top of the line smartphones feature dual-core processors and quad-core processors figure to bring better power efficiency (read: battery life) while offering increased performance.
HTC's Edge figures to be one of the first and it's rumored for a reveal at this months' Mobile World Congress in Barcelona. That event kicks off on February 27th.
As far as specs go, it's rumored to have a 4.7-inch 720p HD S-LCD 2 display with optical lamination which would put it at the top in terms of display resolutions on smartphones.
It's also said to have a unibody design, NFC support, 8-megapixel camera with backside-illumination and 1080p video capture, and a 720p front-facing camera, and a 1,800 mAh battery.
No word on carriers but that shouldn't matter.
Everyone should have their eye on the HTC Edge.
HTC Ville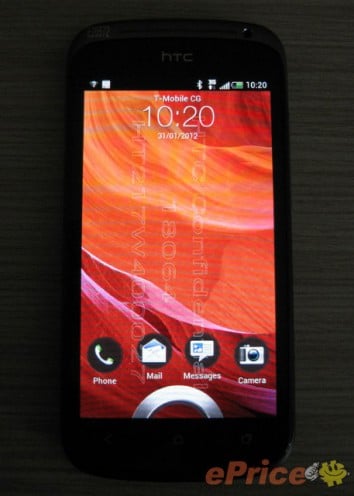 Another device that HTC is rumored to be announcing at the MWC is the HTC Ville which is rumored to be headed to T-Mobile. The Ville is interesting because of the thin design that it's rumored to have. Specifically, 8.9mm.
This is big because HTC's previous smartphone designs were, well, a bit on the clunky side. The company promised to do a better job with the designs and features with its 2012 lineup of phones and it seems it will remedy those issues straight out of the gate.
You can see the HTC Ville in action in the video below:
The Ville is rumored to have a dual-core 1.5Ghz processor of unknown origins, a 4.3-inch qHD screen, a 1650mAh battery, along with HTC Sense 4.0 over the top of Android 4.0 Ice Cream Sandwich.
And if it runs on T-Mobile's fast HSPA+ 42 network, this is a phone that many of you will likely pick up on day one.
Motorola Droid 4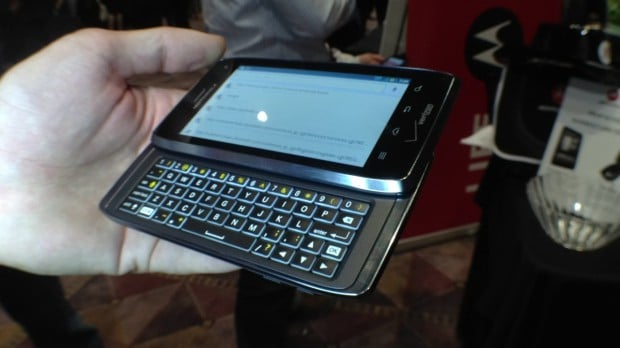 The Motorola Droid 4 was introduced back at CES in January and now, just a short time ago, finally got its pricing and release date made official by Motorola and Verizon. It'll arrive for $199 on Friday, February 10th.
That's an extremely good price point and a sign that Verizon is willing to make some concessions on the prices of its 4G LTE devices. Normally, Big Red asks for a $299 premium for its top of the line 4G LTE devices, devices like the Motorola Droid RAZR MAXX and Samsung Galaxy Nexus.
And yes, the Droid 4 is a top of the line device.
It has a high-resolution 4-inch screen, speedy dual-core processor, and one of the best physical QWERTY keyboards ever found on a smartphone.
We loved it so much that we awarded it with our Best Smartphone of CES 2012 award.
Check out our hands-on video with the Motorola Droid 4:
Nokia Lumia 900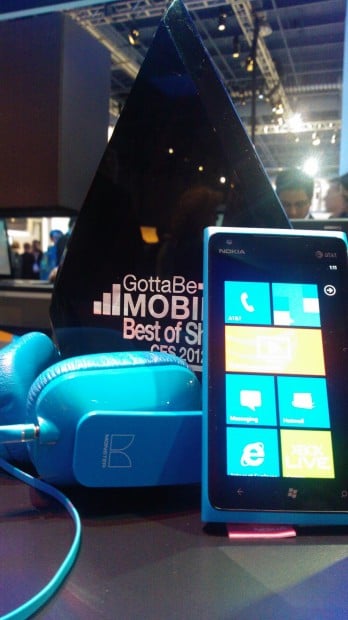 Nokia has said that it would be aggressive with the pricing of its Windows Phone devices here in the United States. Right now, rumor has it, the phone that we awarded with our Best in Show award for CES 2012,  the Nokia Lumia 900, will be priced at $99 on-contract when it arrives on AT&T's 4G LTE network in March.
That's an incredible price point, if true, and it certainly makes the Lumia 900 a phone to look at if you enjoy having a high quality camera on your smartphone or want to hop on the Windows Phone bandwagon.
Or you know, if you want to pay a mere $99 for a fantastic smartphone.
In the video below, we go hands-on with the Nokia Lumia 900:
We should know the official details in regards to a release date and pricing in the weeks ahead.
Samsung Galaxy Note
Lastly, we have the device that looks like a tablet but actually is a smartphone. Or is it the other way around?
The Samsung Galaxy Note for AT&T's 4G LTE network was one of the most intriguing devices at CES and it continues to be one of the most-talked about devices in the mobile industry.
Not because of its Super Bowl commercial, but because of its attributes. It features a massive 5.3-inc display that works along with a stylus, the Samsung S-Pen, which allows you to write directly on the screen.
It's an extremely versatile device, so versatile, that we awarded it with our Best Versatile Mobile Device at CES 2012.
The Samsung Galaxy Note arrives on AT&T's LTE network on February 18th for $299.999.
Before you place a pre-order though, you'll want to have a look at our hands on with the Galaxy Note below:

As an Amazon Associate I earn from qualifying purchases.