5 Things the iPhone 5 Can Learn From the Droid Bionic
The iPhone is generally thought of as a leading smartphone, one the competition learns from and copies, but this time around, there are several features that I hope the iPhone 5 learns from the Droid Bionic.
The iPhone 5 is even more anticipated than the iPhone 4, but it is facing stiff competition from several sides.
It's probably too late in the game to see a wide diversion from the leaked iPhone 5 looks and features, but that doesn't mean I can't add these Droid Bionic features to my iPhone 5 wishlist.
We expect an iPhone 5 release date in October on Verizon and AT&T with a chance of arriving on Sprint with unlimited data at the same time.
Design
I know that you're enamored with the looks and the flashy glass back on the iPhone 4, but honestly Apple lags behind when it comes to how the phone feels in your hand. Before you call me a fanboy for either side, go pick up the iPhone 4 and the Bionic at your local Verizon store.
Note how the Droid Bionic has a soft rubberized back with tapered edges, and compare this to the flat edges and back of the iPhone 4. I doubt Apple will add a rubberized back, but hopefully the rumored teardrop iPhone 5 back will be as easy to hold as the Droid Bionic is.
Screen Size
I know I'm not alone on this one since an overwhelming majority of readers said that you want a 4″ or larger screen open the iPhone 5.
The Droid Bionic doesn't have a retina display, but the 4.3″ qHD display is much nicer for watching videos and playing games on. Even with a larger display the Bionic remains trim and pocketable.
We've heard rumors of a larger edge to edge screen and of a similar size small screen on the iPhone 5, so I can only hope that Apple is growing in this area.
4G LTE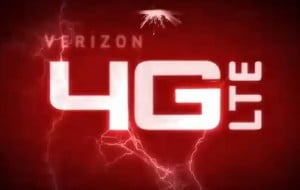 Now, there's a very small chance that the iPhone 5 will have 4G LTE, especially if it is released in October, but this is still a Droid Bionic feature that the iPhone 5 needs to learn from.
The iPhone has the largest selection of apps that could take advantage of 4G LTE speeds with video streaming, video conferencing and more games than I can count.
It would be pretty amazing to see the iPhone 5 with 4G LTE connectivity being used for multiple Facetime calls at once or as the hub for a multiplayer game without lag.
Multiple Keyboards
Seriously, what's up with the iPhone keyboard? After trying to use iPhone keyboard (on an iPhone touch mind you) I have had to put the device down and walk away on more than one occasion. Android keyboards like Swype, which comes with the Droid Bionic, and Swiftkey blow the iPhone keyboard out of the water in so many ways.
Instead of constantly hitting the ".?123" key on your iPhone, imagine that you could just long press one of your keys to get the symbol or number you want. How about if the keyboard actually knew what you wanted to type next so  you could just hit the spacebar. Both of these features are available on the Droid Bionic.
I could send you my address and a host of other commonly typed phrases by typing one character and hitting space a few times. Try doing that with the basic iPhone keyboard.
Webtop and Accessories
One of the Droid Bionic's coolest features is Webtop. If you plug in a $30 adapter, you can connect it to a monitor or HDTv and use a full version of Firefox to extend your productivity on the road. There are also accessories like the Lapdock which turns your phone into a notebook.
Apple could do many cool things with a technology like this, and the install base would mean more third party accessories.
Here are a few ideas of how this would be used;
Plug in a VGA or HDMI adapter to use a full version of Safari on your HDTV or monitor
AirPlay For Wireless full safari through your Apple TV with your iPhone as the keyboard or with a Bluetooth keyboard.
$300 laptop docks that give you a larger display, keyboard and mouse.
You can't tell me that you wouldn't love this functionality, especially if third party apps and accessories came to market.
For extra credit the iPhone can bring an 8 MP camera with the ability to shoot in 1080P, but leave the buggy Droid Bionic camera app at home.
Do any of these lessons for the iPhone 5 resonate with you? Or should I just give it up and stay with Android for my phone and live in the Apple world on my iPad?