5 Things to Do When You First Get Star Wars Battlefront
If you're planning to get Star Wars Battlefront on Christmas or sometime soon, these tips are going to help you get started.
With Star Wars fever sweeping the world, Star Wars Battlefront figures to be a popular gift for Xbox One, PS4 and PC users this holiday season.
When and if you get this game, you're probably going to be tempted to get right into the action on Hoth, Endor and Tatooine and this guide is going to help you accomplish that and more.
Whether this is your first time playing massive multiplayer game or your triumphant return to the genre, we'll help you get situated with Star Wars Battlefront for PS4, Xbox One or PC.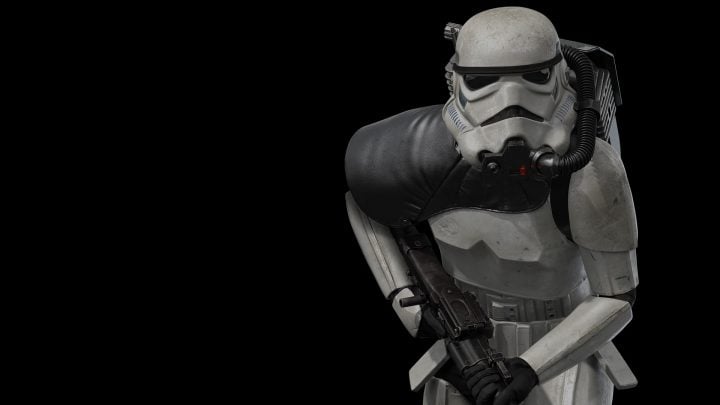 These days, it's not as simple as popping a disc or cartridge into a system and playing. There's more to it now.
There are some steps that you'll need to take before Star Wars Battlefront appears on your monitor or television screen and some steps that you'll want to take before you dive into the latest installment in the Star Wars series. Here are those steps.
Installation & Battle of Jakku
When you get Star Wars Battlefront, the first thing you'll have to contend with is the game's installation process. Set aside 30-40 minutes to get it done.
Initially, Star Wars Battlefront was between 19GB and 30GB on for PC, Xbox One and PS4. But now that EA and DICE have released several patches, you're going to need a little bit more space to complete the download. Some of you might need to free up space in order to install it.
One other thing to keep in mind: EA and DICE recently released a free expansion called Battle of Jakku. The 1+GB DLC pack brings new maps and a new game type called Turning Point. You're not required to download it but it will greatly enhance your game if you do. Download it before you start playing.
If you plan to install on Christmas, note that it could take longer than usual. Servers are going to be slammed with requests from new users and several groups are threatening to take down PSN and Xbox Live.
Christmas or not, you'll want to set aside some time to monitor the download and installation process to ensure that it goes smoothly. We recommend checking on it every three to five minutes to make sure it's progressing.
To speed up the process, try plugging your computer or console directly into the router. This will be especially important if your router has poor range.
Look Sensitivity
Once you get the game downloaded and installed on your PC or console, connect to a game. There are two things that we think you'll want to pay close attention to during your first couple of matches. One of them is look sensitivity.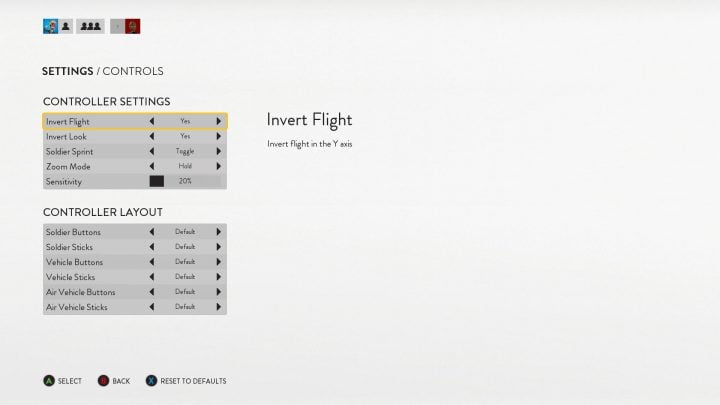 Look sensitivity determines how fast your character looks and aims, both of which are going to be vital to your success in Battlefront. Pay close attention to both in the early part of the game.
While some of you will be fine with the default, many of you will be better off slowing things down or speeding them up. You'll probably need to use some trial and error in-game before you perfect this setting.
Make it a priority.
Button Mapping
Below controller settings, you'll also notice something called Controller Layout. This allows you to remap your controller. In the case of many PC users, you'll use settings to remap your keyboard and your mouse.
We recommend trying out all three phases of the game to ensure that the default controls are comfortable for you. By the three phases we mean regular combat (foot soldier or hero), driving vehicles, and flying ships.
Star Wars Battlefront Problems & Fixes
EA and DICE have rolled out several patches with bug fixes for Star Wars Battlefront problems. These fixes have alleviated many of the game's issues but they haven't eliminated them all.
There's still a good chance that you'll run into performance issues, problems with your connection or servers, and other bugs and glitches. So, you'll want to come to the game prepared.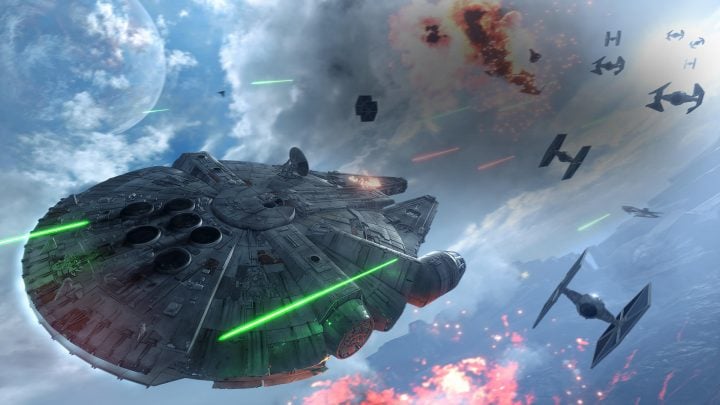 We've put together a list of bug fixes for common Star Wars Battlefront problems that will help you manually fix some problems. If you can't find a fix there, you'll want to seek out other resources.
As you play, you'll also want to report bugs and problems that you see. This way, DICE will be able to fix them in a future update.
To do that, you'll want to get familiar with the Star Wars Battlefront forum. There, you'll be able to report any problems you see on day one and in the weeks ahead.
If you're playing on a PC, it would also be a good idea to check on your graphic and audio drivers to ensure that you are using the latest versions. This could prevent problems.
Star Wars Battlefront Guide
Star Wars Battlefront isn't a deep game so you probably don't need to pay real money for an official strategy guide. Instead, you'll want to track down a free guide like the one we provide below.
Our guide outlines tips to level up faster (leveling up is a key part of the game), some tips for busy people, mistakes you shouldn't make in the game, and more. It's going to come in handy both before you play and during your experience.
If you want to go beyond our guide, there are a number of other resources at your disposal, maybe none better than the Star Wars Battlefront Reddit.
Star Wars Battlefront Guide for PS4, Xbox One & PC
Star Wars Battlefront Tips to Rank Faster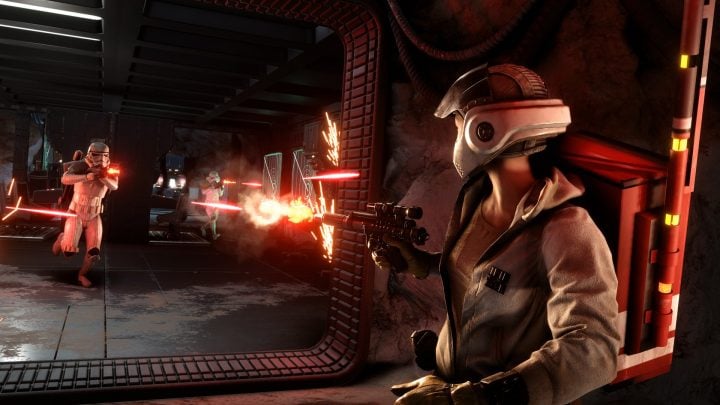 If you're familiar with Star Wars Battlefront, you know how important it is to rank up. If you aren't, here's the deal.
In Battlefront, you'll earn points by winning matches, killing enemies, completing challenges, and so on. As you acquire more points, you move up in rank. And as you move up in rank, you gain access to more weapons and Cards to use on the battlefield.
Some of you will be fine taking your time. Others will want to move up the rankings, and leaderboards, much quicker. If you're looking to move a little quicker than you've been moving, you'll want to take a look at our list of tips.
There are a number of ways to rank up fast in Battlefront. You probably won't go from level 1 to level 50 overnight but you'll be able to make some modest gains each time you pick up the controller if you know what you're doing.
Take a look at the list, absorb the tips, and then apply the principals next time you play. You should notice an immediate difference.

This article may contain affiliate links. Click here for more details.