5 Things to Know About iOS 8.4 and Apple's Spotify Killer
At one point iTunes was the biggest name in music, but now Spotify is the new cool place to listen to music, matching Apple in selection of almost every hit album and single. With the iOS 8.4 release later this year we could see the first real strike back from Apple as the company slowly responds to the streaming dominance of Spotify.
Two years ago Apple tried to edge in with iTunes Radio, but it is not a true Spotify replacement. After that learning lesson Apple purchased Beats and we are learning more about the plans to deliver a new streaming music service inside an upcoming iOS 8 update, likely before the iOS 9 release.
Read: Spotify Tips & Tricks
iTunes Radio already offers one big advantage over Spotify and any other music streaming service. Users can use Siri to start listening to a station, but there is no way to use Siri to control Spotify because Apple does not open access to other developers. The odds are good that as an Apple branded Beats app, it could come with Siri support.
Last month rumors surfaced about the iOS 8.4 release, telling users that the focus is on delivering a Beats Music like streaming service to users to allow Apple to better compete with Spotify.
We expect to see the iOS 8.4 release in the coming months ahead of iOS 9. Apple is well into testing the iOS 8.3 update, including public users testing the service.
Catch up with the latest information about the iOS 8.4 release and the new Beats Music like service that we should see soon.
Coming with an iOS 8.4 Release
In early February 9to5Mac outed an iOS 8.4 update on the roadmap and detailed the possibility that it will include the new Beats Music streaming service as part of an integrated music experience that could take on Spotify's dominance.
It's important to note that this report only claims Apple is considering the launch of a new streaming service based on Beats as part of the iOS 8.4 update. It is possible that Apple will need to delay the launch into a bigger iOS 9 release depending on how fast the service come together and negotiations with music labels.
We expect to see an iOS 8.3 release date in the near future, but there isn't a good timeline for the iOS 8.4 release date yet. The next major event from Apple is expected in June to announce iOS 9. It is possible that Apple will host an event before this to show off the new Beats Music or iTunes streaming service, or that the company will talk about it at WWDC 2015 in June and announce the iOS 8.4 release at this event.
If this new service is not part of iOS 8.4 it may not arrive until Apple delivers the iOS 9 release this fall.
Beats is "Spotify with Jimmy juice"
"Spotify with Jimmy juice."
A new report in The New York Times explains a new approach to Apple's music streaming service that will go head to head with Spotify.
Instead of putting the new service in the hands of engineers, the NY Times reports that Apple is placing a musician as the head of the project. That doesn't mean Trent Reznor is coding the new service, but musicians will have an important role in the creation of the new Beats Music or iTunes streaming service. The NY Times calls this a, "collaborative effort between Mr. Reznor and other Apple and Beats employees, including Jimmy Iovine."
The report says that the Beats Music name may disappear as part of the overhaul that will include curated playlists and an Apple-like minimal design.
"One music executive involved in the negotiations described this part of the new iTunes as "Spotify with Jimmy juice.", reports the NY Times, referring to the Beats co-founder Jimmy Iovine.
No Free Music from Apple
iTunes Radio offers a free music streaming option with ads, and an ad-free experience with iTunes Match, but you can count on a paid subscription for this new service.
In the latest report we learn that Apple tried to negotiate a lower monthly rate to undercut Spotify's $9.99 a month price, but without the same dominance in music Apple could not land this price.
The NY Times report also states there will be no free option, which is music to the ears of music executives.
Exclusives Will Draw You to Apple's Streaming Service
How will Apple convince users to switch from Spotify to iTunes and the new Beats based service? The answer is simply exclusive albums.
In this latest report from the NY Times we learn that, "Mr. Iovine, who reports to Eddy Cue, Apple's head of software and Internet services, has been leading aggressive talks to secure prominent album releases that will be exclusive to Apple."
Read: How to Listen to Taylor Swift on Spotify
Apple scored success with the self-titled Beyoncé Album in 2013, but the exclusive only lasted a week before physical copies arrived and now you can stream these songs on Spotify as part of Beyoncé Platinum on Spotify, though it took almost a year to arrive. 
iTunes vs Beats vs Spotify
When this new service arrives it will likely come with a revamped iTunes Radio that aims to help users discover new music or listen to the hits from their region, like a radio station that isn't owned by Clear Channel.
The new Apple Streaming Service may not ship with the Beats Music name, which makes sense if Apple plans to pull it into the main iTunes experience.
Read: Spotify Review
Although all of this could change it looks like iTunes Radio could still compete with the free version of Spotify and the new Beats Music replacement will compete with Spotify with a full featured streaming service that lets users choose the albums and songs they want to hear.
Spotify now offers free and paid options and a family plan that includes a discount. If Apple includes the new streaming service in iOS 8 Family Sharing users could get a huge deal, but it would be surprising if Apple was able to include streaming for everyone in your house with one $10 subscription.
9 Features We Want from the iOS 9 Release
Siri That Works With Other Apps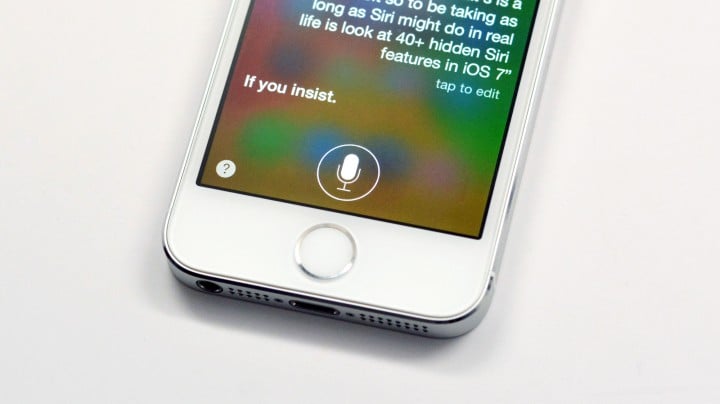 Siri can open other apps, but it cannot control them in the ways we want. In ISO 9 we want Siri to move beyond opening Spotify or Nest and into allowing developers to connect to Siri for controls.

Read: 41 Siri Tips & Tricks
Ideally iOS 9 could allow users to say, "Hey Siri, play Daft Punk on Spotify," and users could listen to the music they want in the app that they want. Apple may choose to keep Siri controls to iTunes, iTunes Radio and maybe Beats, but that doesn't mean we'll like it.
The options are endless, but we would definitely use Siri to turn on Hue Lights, control the Nest thermostat and many other apps if Apple opened up support.