5 Things to Know About the iPad Pro 2 Release
Apple is rumored to have new iPad Pro 2 models up its sleeve and today we want to take a look at everything we think we know about its plans as we push deeper into the month of March.
We've heard rumblings for awhile but we're starting to see iPad Pro 2 rumors pickup steam as we push deeper into 2017.
While nothing is confirmed, Apple and its retail partners have fueled the growing fire as we push toward a possible launch date next month.
iPad Air 2 & iPad Pro Stock Drying Up
Apple hasn't confirmed an iPad Pro 2 release but it certainly hasn't done anything to put the rumors to bed.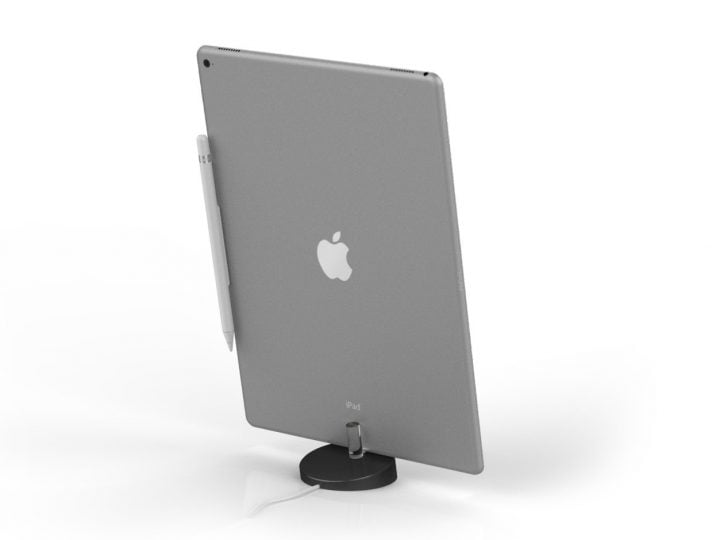 In February, iPad Air 2 and iPad Pro stock started drying up at popular retailers around the United States. iPad Pro inventory also started to vanish at AT&T, Verizon, Best Buy, B&H, Macmall, and at Apple itself.
Apple's website is currently listing 12.9-inch iPad Pro models with an estimated ship date of two to three weeks.
While 9.7-inch iPad Pro 2 stock is healthy, 9.7-inch iPad Air 2 inventory is experiencing similar shortages at Apple and its retail partners.
Nothing is confirmed but this is standard behavior ahead of a hardware product launch. If you are thinking about buying a new iPad Pro or iPad Air, you might want to put the breaks on for a few more weeks.
iPad Pro 2 Launch Date
Invites haven't gone out but rumors suggest Apple will be hosting a media event in March ahead of WWDC 2017 in early June.
A new report from Japanese site Mac Otakara claims Apple will host a March launch event where it will debut new iPad Pro models alongside a brand new 128GB iPhone SE and new red iPhone 7 and iPhone 7 Plus models.
Supply chain sources claim Apple is planning to announce new iPads as soon as next week. Analysts believe the company will make an announcement sometime between Monday, March 20 and Friday, March 24.
Last year, Apple used a March launch event to announce its iPhone SE and 9.7-inch iPad Pro. In 2015, it used a March launch event to debut the Apple Watch and a MacBook refresh.
Apple typically sends out press invites a few weeks ahead of time so if it's indeed planning a March launch event for 2017, we should get a date soon.
iPad Pro 2 Release Date
If Apple does announce new iPad Pro 2 hardware in March, you might have to wait a few weeks for them to start shipping.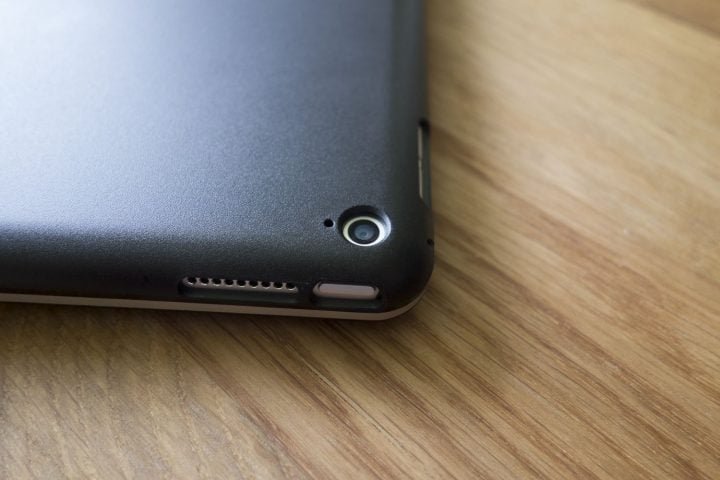 Mac Otakara reports that Apple will start shipping some new iPad Pro models in March. The rumored 10.5-inch iPad Pro 2 model will reportedly start shipping in May.
A more recent report from Digitimes claims Apple's 10.5-inch and 12.9-inch iPads won't start shipping until May or June. This information comes from supply chain sources.
While these releases could be delayed, an entry-level 9.7-inch iPad is expected to start shipping soon after the event.
Last year, the 9.7-inch iPad Pro was announced on March 21st ahead of a release on March 31st in regions (including the United States) around the world.
The company started taking pre-orders for the 9.7-inch iPad Pro model on March 24th.
iPad Pro 2 Specs
iPad Pro 2 rumors have outed several potential features ahead of time. Nothing is confirmed but iPad Pro 2 specs have started to firm up as we close in on the rumored release.
Apple is reportedly planning two to three new iPad models though only two of these might come baring the iPad Pro name.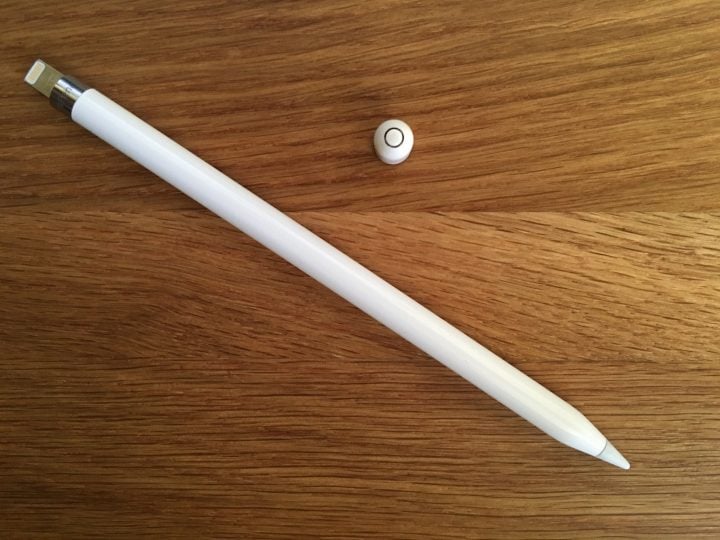 Rumors suggest Apple is working on substantial updates to its 9.7-inch and 12.9-inch iPad Pro models.
iPad Pro 2 rumors have also pointed to the arrival of a 10.5-inch iPad Pro 2 and we've also heard about a 7.9-inch iPad Pro model that could succeed the iPad mini 4. It's a bit confusing so let's break down what various sources are saying.
Japanese blog Mac Otakara says Apple's iPad Pro 2 lineup looks like this:
7.9-inch iPad Pro 2
9.7-inch iPad Pro 2
10.5-inch iPad Pro 2
12.9-inch iPad Pro 2
Noted analyst Ming-Chi Kuo believes iPad Pro 2 lineup will look like this:
Low-cost 9.7-inch iPad (probably the iPad Air 3)
10.5-inch iPad Pro 2
12.9-inch iPad Pro 2
Barclays Research analysts Blayne Curtis, Christopher Hemmelgarn, Thomas O'Malley, and Jerry Zhang think Apple's new iPad Pro lineup will include:
9.7-inch iPad Pro 2
Bezel-free 10.9-inch iPad Pro 2
12.9-inch iPad Pro 2
Hit-or-miss publication Digitimes also claims Apple is working on a 10.5-inch iPad Pro. Only Mac Otakara believes Apple will refresh the 7.9-inch iPad mini 4.
According to mobile marketing firm Fiksu, Apple is testing up to four new iPads in the Bay Area. The new iPad models were spotted in device logs and the firm says the visits represent "about the same number we see being tested about a month before release." Here are the identifiers that've popped up in its logs:
iPad 7,1 – 17
iPad 7,2 – 11
iPad 7,3 – 5
iPad 7,4 – 10
These are similar to the identifiers for the 12.9-inch iPad Pro (iPad 6,7 & iPad 6,8) and the 9.7-inch iPad Pro (iPad 6,3 & iPad 6,4). At a minimum, it looks like Apple has two new iPad models up its sleeve for 2017.
Apple is reportedly bringing its True Tone display to the 12.9-inch iPad Pro 2. This feature is currently available on the 9.7-inch iPad Pro and it automatically adjusts the color and brightness of the display to match the environment.
The new 12.9-inch iPad Pro 2 is also rumored to have a brand new 12-megapixel rear-facing iSight camera, another feature found on the 9.7-inch model.
Apple's new iPad Pro 2 variants will reportedly feature quad microphones and a 3.5mm headphone jack. Apple removed the 3.5mm headphone from the iPhone last year.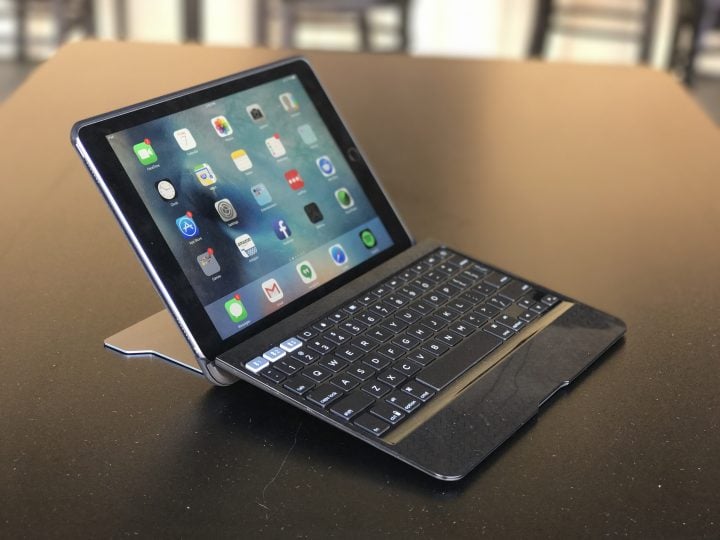 Rumors also point to a processor upgrade with Apple expected to utilize its A10X chip inside of the new slates. The iPhone 7 uses the company's A10 chip.
Alleged A10X benchmarks emerged in October last year. The A10X in these benchmarks soundly defeated the A10 in performance tests.
A report from Digitimes suggests Apple's desire to put an A10X chip inside the iPad Pro 2 could push its release deeper into 2017.
iOS 10.3
Bloomberg claims "Apple may roll out the new iPad software features as part of an upgrade to the iOS 10 operating system in the first half of 2017." The new iPad software will reportedly include wider support for the Apple Pencil accessory.
Apple currently has an iOS 10.3 milestone update in beta ahead of an official release for iPad, iPhone, and iPod touch.
https://twitter.com/stroughtonsmith/status/824004549564317702
Developers recently discovered a hidden one-hand floating iPad keyboard layout though it's unclear if the feature will make it into the final version of iOS 10.3.
Apple hasn't outlined a specific iOS 10.3 release date but some believe it could tie-in with the company's media event and subsequent iPad launch.
During its March 2016 media event, Apple discussed its iOS 9.3 update. It released the iOS 9.3 update shortly after the event ended. We could see it do something similar with iOS 10.3.
iOS 10.3 Update: 9 Reasons to Get Excited & 3 Reasons Not To
iOS 10.3 Release Date Narrows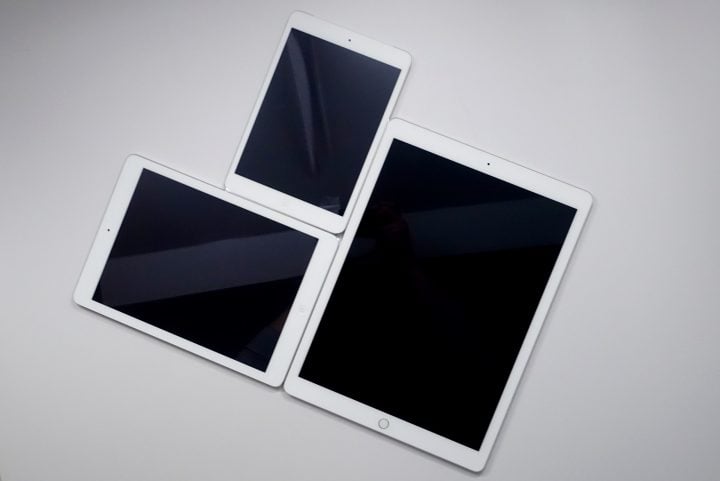 The first thing to get excited about is that you won't have to wait too much longer for iOS 10.3 to arrive for your iPhone, iPad or iPod touch.
If you're uninterested in trying out the iOS 10.3 beta, or if you're dealing with an maddening problem on iOS 10.2.1 on an older version of iOS, you should know that the iOS 10.3 release date should land in the near future.
We haven't been able to nail down an exact date but we now know it'll be out before the end of April.
Apple's announced a new Clips application (more on that later) that it's planning to release sometime during the month of April. How does the iOS 10.3 release play into this? Well, iOS 10.3 is required to use the Clips app.
iOS 10.3 is also required to use one of the new features on board iTunes 12.6.
iTunes 12.6 features a "Rent once, watch anywhere" that allows iTunes users to watch their movie rentals across all devices. This feature requires iOS 10.3 to operate, a sign that we're really, really close to a release.
If not March, we'll probably see it touch down sometime in early April.