5 Things You'll Hate About the Samsung Galaxy S6
The Samsung Galaxy S6 in one of the year's best phones but it's not perfect. While there are plenty of things to love about the Galaxy S6, there are also a few things that you might hate. Today we want to tell you about a few things we don't like about Samsung's current flagship.
In late February, Samsung confirmed two successors for the Galaxy S5. A Samsung Galaxy S6 and a curved version called the Galaxy S6 Edge. The two devices arrived with tons of upgrades including 5.1-inch high-resolution displays, powerful Exynos 7 processors, excellent rear and front-facing cameras, updated TouchWiz and Android software, premium designs, tons of storage, and more.
The Samsung Galaxy S6 (and Galaxy S6 Edge) are two of the best phones on the market and phones that we've been using since their release in April. We love the Galaxy S6. It's one of the best phones on the market, Android or otherwise, and it's a device that you must consider before buying your next device.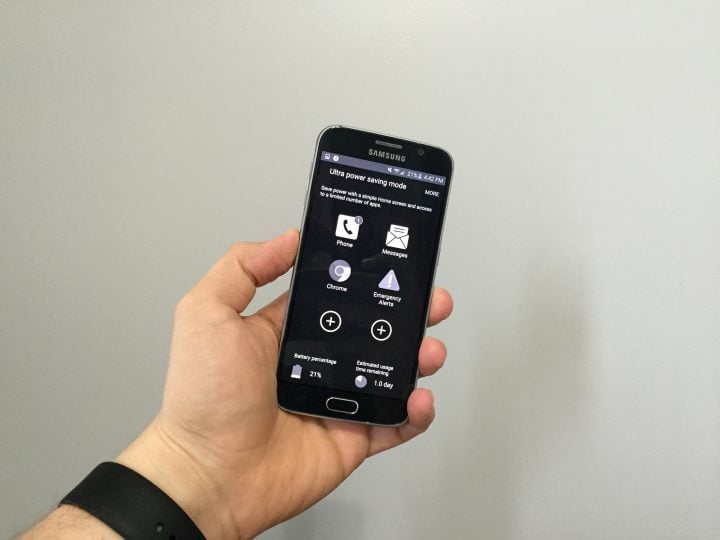 While we, and many others, think the Galaxy S6 is one of the best phones you can buy, it's not a perfect smartphone. It's pretty close to perfection but there are still some things that we think you might hate about the Samsung Galaxy S6, its features, and its support.
Today, ahead of the Galaxy Note 5 launch, we want to take a look at a few things that we, and others, dislike about the Galaxy S6. These might be deal breakers for some of you and they're important to keep in mind as you do research ahead of your next smartphone purchase.
Slow Updates
One of the things that we hate about the Samsung Galaxy S6 and something that you'll probably hate if you're coming from an iPhone, are the slow updates.
Instead of rapid fire releases like Apple's iOS bug fixes and enhancements, Galaxy S6 users are made to wait for several months between updates. And we're not just talking about big updates. We're talking about bug fixes for critical issues.
Take Android Lollipop for example. The Galaxy S5 was one of the first to get it back in December but not everyone got it in December. In fact, Samsung is still updating some of its Galaxy S5 models to Lollipop right now. This is happening seven months, seven, after the update's release.
If you want another example, take a look at Android 5.1.1, a new Lollipop update that Samsung's rolling out to the Galaxy S6 and Galaxy S5.
The Android 5.1.1 update started rolling out in June. A month later, the update is still extremely limited in the United States and regions around the world. It could be weeks, even months, before Samsung completes these roll outs.
Another example? Android M will be out sometime in Q3 but if you own a Galaxy S6, you'll probably get it in Q4 or in 2016, long after the release for Nexus phones.
It's a convoluted process, one that requires Samsung to pass software off to carriers for testing. Carriers often discover bugs in the software leading to lengthy delays. Its happened time and time again and we don't expect much to change in the future.

This article may contain affiliate links. Click here for more details.