8 Best Windows 10 Apps for Digital Pens
Microsoft's Windows 10 operating system has a lot of things going for it. It's on dozens of form factors. It supports navigating around with a mouse and keyboard just as well as it does touch. The operating system also introduced new ways to navigate Windows 10 with pens. In fact, pens have been a priority for the last few releases. It's one of the reasons we have enough apps to put together a best Windows 10 apps with a stylus roundup.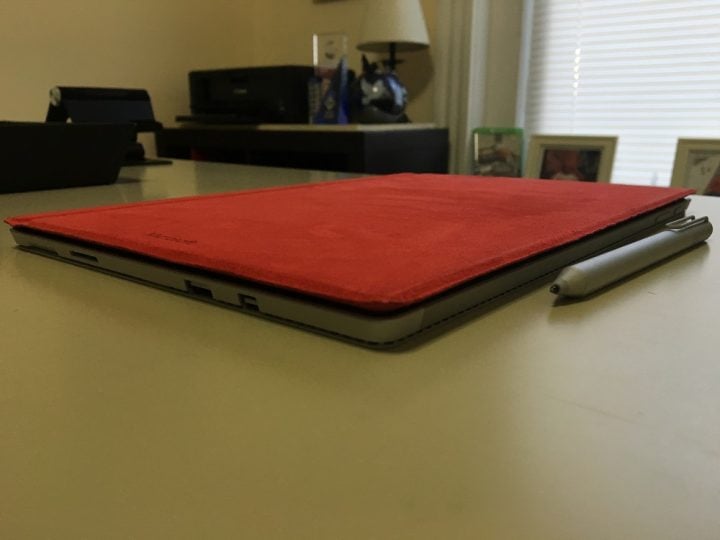 Microsoft hopes that you'll install apps on your Windows 10 devices that make your stylus worthwhile. Handwriting support allows users to insert text into programs like Microsoft Word. Note-taking, journaling and signing documents are all things that are done better with access to a stylus instead of using your finger as a substitute.
Read: 27 Coming Windows 10 Creators Update Features
Here are 8 best Windows 10 apps that'll have you turning to your stylus as a secondary input method. Some of them are free downloads. Others come preloaded with the Surface and devices made by Dell, Toshiba, Lenovo, HP and more.
Best Windows 10 Apps for Digital Pens: Sketchpad – Free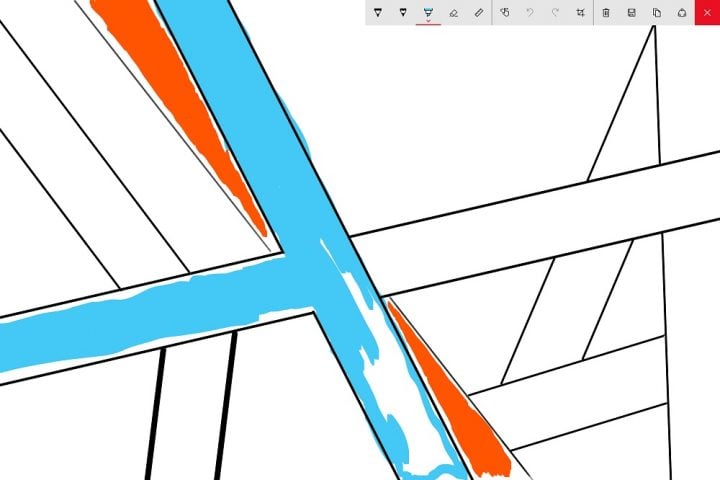 One of three apps introduced with the Windows 10 Anniversary Update, Sketchpad gives you a blank canvas to create whatever you want. A digital ruler and protractor lets you get just the right shape for your masterpiece or quick note. There's different pen tips for all your needs too.
You don't need to download Sketchpad from the Windows Store. Look for it in your PC's list of installed apps.
Best Windows 10 Apps for Digital Pens: OneNote – Free
Some would argue that the best showcase of a stylus for a Windows device is Microsoft's own OneNote app. They might be right, OneNote comes installed on every Surface and is available for free within the Windows Store. It's a leaner version of the OneNote program that Microsoft packages with Microsoft Office.
Creating different notebooks and sections allows users to organize their notes, whether they be home-related or at work. Charms allow for check marks and questions. Every OneNote notebook is synced back to Microsoft's OneDrive service and shared with phones, notebooks and desktops that have OneNote installed as well.
Best Windows 10 Apps for Digital Pens: Drawboard PDF – $9.99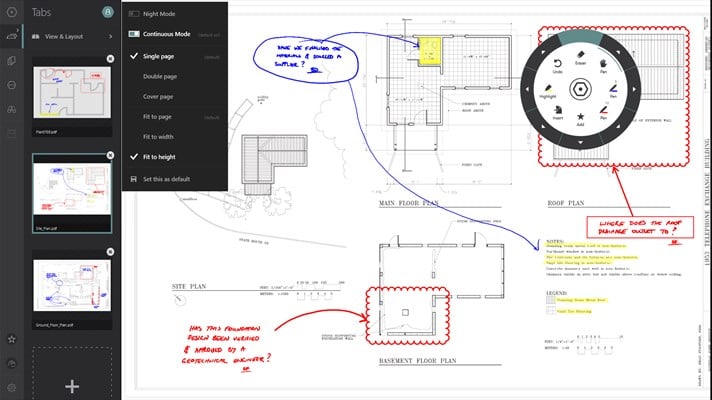 Many people use Drawboard PDF for quickly taking notes and doodling then distributing those notes and doodles in a format that almost everyone can open. Theoretically, it can also be used as a note taking app, though it's not great at that. It doesn't offer the search abilities that OneNote does.
Drawboard PDF is for creating and handling digital documents. You can sign PDFs that someone sends to you or capture documents that you have sitting around and turn them into a PDF using your device's camera.
Drawboard PDF costs $9.99 in the Windows Store. Some apps – like Microsoft's Surface Pro 4 – come with the app installed free of charge. Check your list of installed apps to see if its installed for free on your Windows 10 device.
Best Windows 10 Apps for Digital Pens: FreshPaint – Free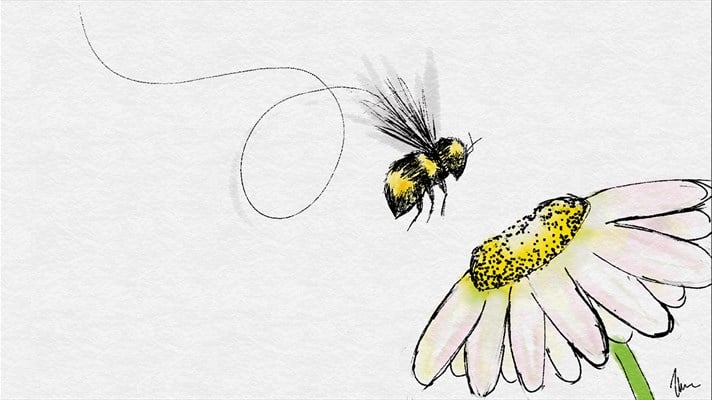 FreshPaint is a Microsoft made app for the artist in us all. The app comes with a few preloaded drawings that users can color on their own with their stylus. More seasoned artists can skip the pre-drawn stuff and creating their own works of art. Different pen tips and paper textures provide some depth.
FreshPaint is available free in the Windows Store, but there are in-app purchases for unlocking new drawings and extras inside the app. These additional packs start at $1.49.
Best Windows 10 Apps for Digital Pens: Sticky Notes – Free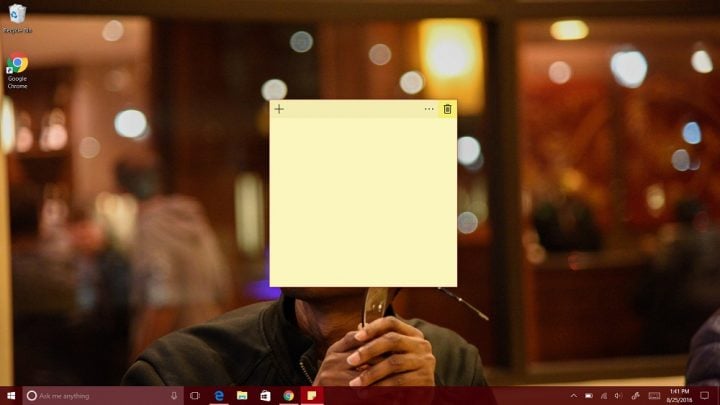 Included with the Windows 10 Anniversary Update is a small app called Sticky Notes. If you've used Windows for a while, you're probably familiar with its predecessor.
The new Sticky Notes supports writing notes by pen. It also uses Cortana to let you easily create reminders and calendar entries when they're necessary.
Read: How to Use Sticky Notes
You don't need to download Sticky Notes, it's already on your PC. Just search for it in your device's list of installed apps.
Best Windows 10 Apps for Digital Pens: Live Interior 3D Pro – Free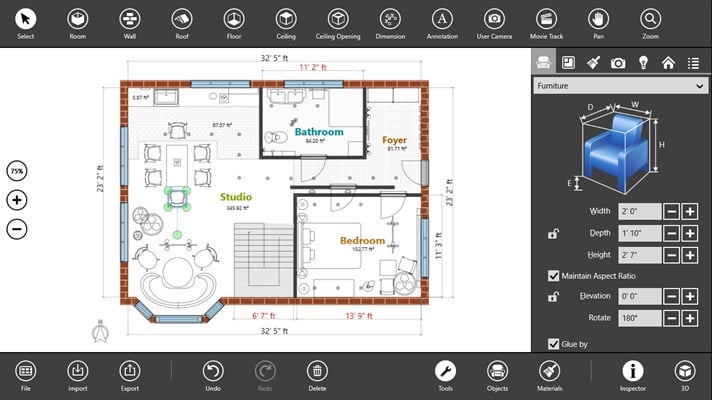 Sometimes using a stylus isn't about writing. Instead, it's about having a little more control for positioning things than you would your finger. Live Interior 3D Pro is a fully designed interior design app that lets users plot their design plans and furniture placement with their stylus, mouse or keyboard. Everything from wall color, to paints and furniture color is customizable.
Live Interior 3D Pro is $9.99 from Microsoft's Windows Store. It doesn't have any in-app purchases.
Best Windows 10 Apps for Digital Pens: Bamboo Paper – Free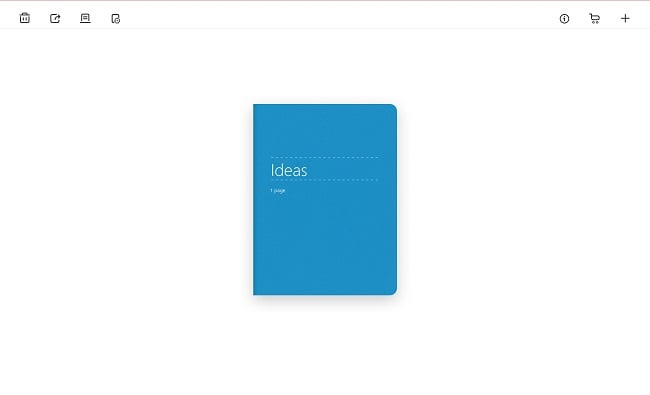 For people who really want to draw and digitize their designs there's Bamboo Paper. Technically, Bamboo Paper and OneNote or similar, but Bamboo Paper offers a more straight forward design. Pen tips can be customized and users can create new digital books for all their ideas and doodles, but that's about it.
Bamboo Paper is free, but does have in-app purchases for different tools and add-ons. These add-ons start at $.99. They even include different digital paper surfaces.
Best Windows 10 Apps for Digital Pens: Screen Sketch – Free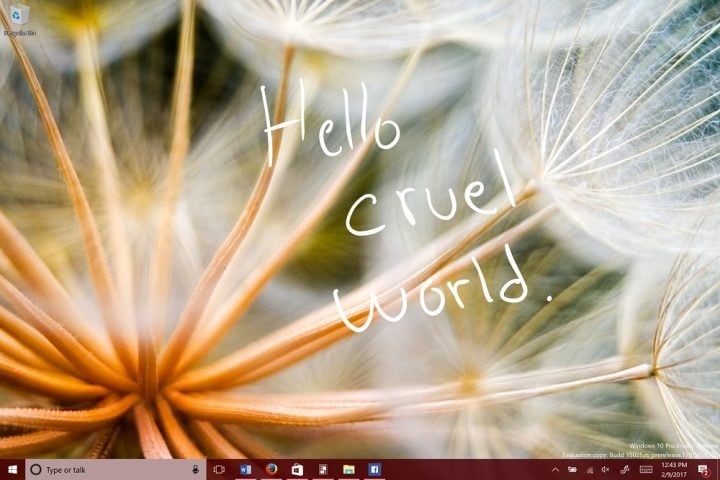 The third and final new pen experience to be introduced with the Windows 10 Anniversary Update, Screen Sketch snags whatever you have on your display at the moment and lets you doodle all over. You're free to share it after you're done doodling.
Good luck with these best Windows 10 apps for your stylus. Note that many of these apps will work even if your new device doesn't come with its own stylus. For example, Microsoft's OneNote app allows Windows 10 users to take notes even if they don't have a Surface Pen. Any stylus will do.