What's New in Windows 10 Creators Update
By all accounts, 2015 was a very exciting year for Microsoft's Windows operating system. The company kicked off an upgrade program that brought its Windows 10 Update to millions of notebooks desktops and tablets for free. We haven't seen that kind of exciting announcement from Microsoft since, but that's going to change soon. Microsoft is about to release its most high-profile Windows 10 update yet. It's calling this upgrade the Windows 10 Creators Update.
Microsoft launched test versions of the Windows 10 Creators Update just after it launched the Windows 10 Anniversary Update last year. Since then, members of the Windows Insider Program have been the first to enjoy some small feature changes.
Since it held a media event in New York City, the company has shown off some high-profile features included in the Windows 10 Creators Update. Some of them are aimed at casual users. Others are upgrades meant to boost productivity and keep people connected. All are coming to PCs already running Windows 10 Anniversary Update beginning April 11th.
Read: Windows 10 Anniversary Update Review – Everything Necessary
Previewing Tabs in Microsoft Edge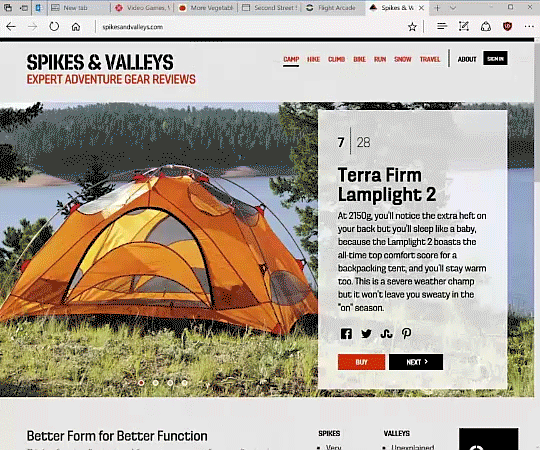 Microsoft now lets users see what's going on in all their tabs with the Microsoft Edge Tab Preview Bar.
Set Aside Tabs for Later in Microsoft Edge
When working on lots of things at a time, you can now set some tabs aside for more work later.
Read eBooks in Microsoft Edge
Beginning with the Windows 10 Creators Update, digital books using the EPUB format can be consumed inside Microsoft Edge, just like PDFs. This gets rid of the need to install separate apps for the same task.
Microsoft Wallet Integration for Microsoft Edge
The Microsoft Wallet system from Windows 10 Mobile, is now available on Windows 10's Microsoft Edge browser.
Read: Best Windows 10 Browser: Edge vs. Chrome
Refreshed Get Office
A refreshed Get Office app now has links for finding training, managing your Office 365 account and finding your recent documents.
Start Screen Folders
You can now store live tiles in folders for easy organization and limit the clutter in the Start Screen/Start Menu.
New Share Experience
The Windows 8 era Share system has been replaced by a dedicated Share area that pop-ups up in any app and deep links users to apps that support sharing.
Setup with Cortana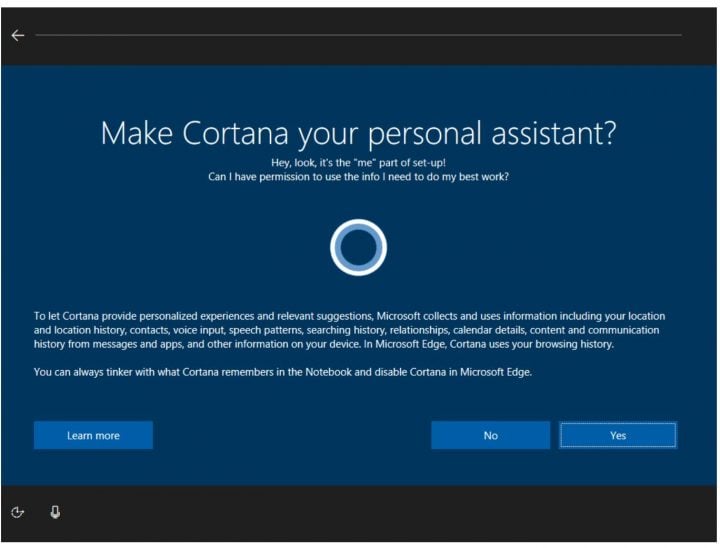 The Windows 10 setup process now offers users the option to get things running with Cortana.
New Cortana Commands and Integration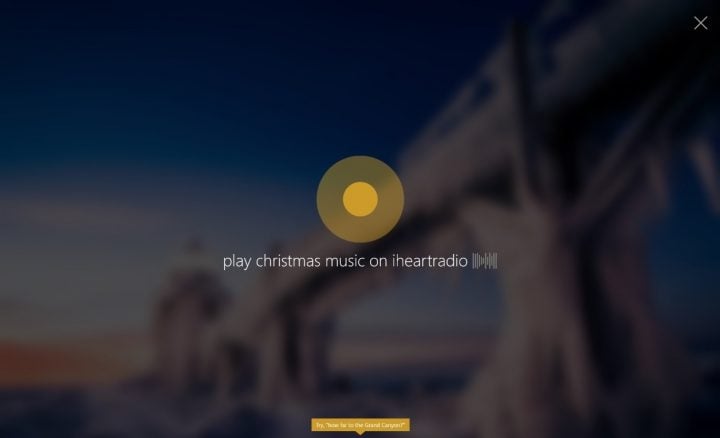 Beginning with the Windows 10 Creators Update, Microsoft is freeing Cortana from her window with a fullscreen experience that only surfaces if your PC is sitting idle.
In addition, the company is adding voice commands for accessing specific artists and stations within music apps, like iHeartRadio and TuneIn. She can change volume, lock, restart or put a PC to sleep.
Windows Defender Finally Gets a New Look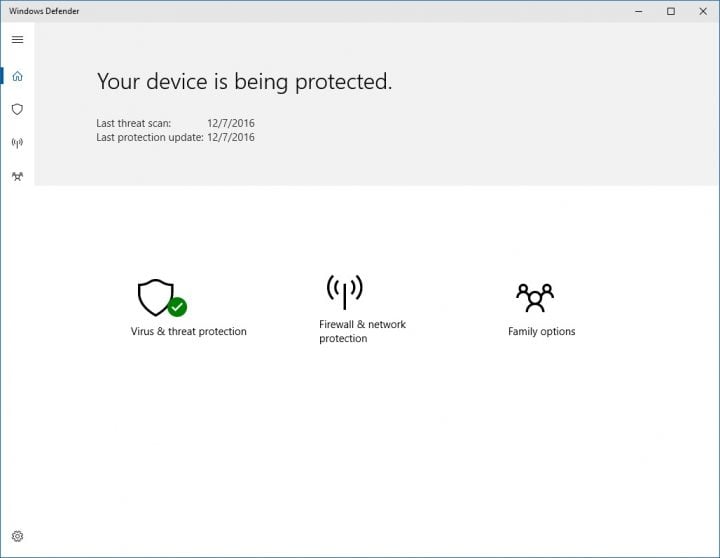 Microsoft added the Defender utility to Windows some time ago, but it never updated the design or front-end to match Windows 8 or Windows 10. In the Creators Update, that much-needed coat of paint finally arrives.
Skype Preview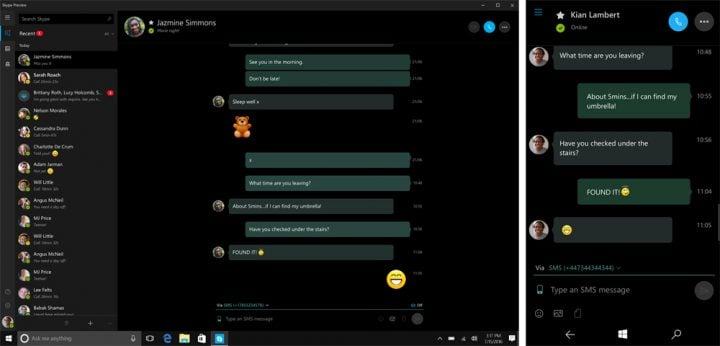 Microsoft finally has a plan for messaging. It's basically retiring the Messaging app it added with previous updates and replacing it with an all-new version of the Skype. This version comes complete with chat bots and the ability to sync text messages from phones that have Android or Windows installed.
Share Links to OneDrive
OneDrive share links allow users to send a link to a file to friends and family stored on OneDrive without first going to the OneDrive website. It's the first meaningful OneDrive upgrade Windows 10 has gotten since launch.
Trackpad Customization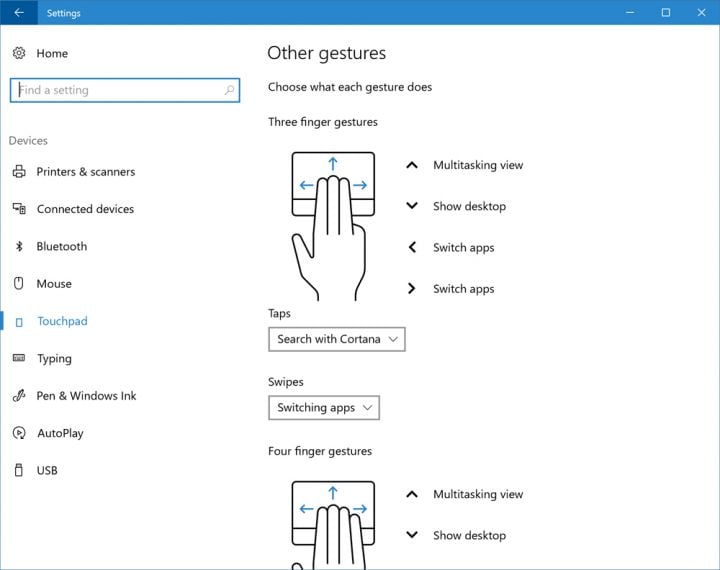 The Windows 10 Creators Update includes some big changes to trackpads. The sudden focus on them makes sense; Microsoft focused big on the touch experience with the initial Windows 10 release. It then added features for digital pens in the Windows 10 Anniversary Update.
Windows 10 Creators Update users decide for themselves what every three-fingered and four-fingered gesture does. Options include launch Cortana, switch apps, hiding all apps and launching Task View. Controlling Audio playback is an option too. This feature has the side-effect of killing off the horrible trackpad management apps that are bundled with Windows notebooks.
Themes & Recent Colors
Windows 10's Settings app again includes themes. These themes can be download from the Windows Store. Recent Colors makes it easy to switch back to a combination you liked before.
Work Across Devices
Windows 10 Creators Update will let users start and transfer tabs and apps between different devices.
Xbox Beam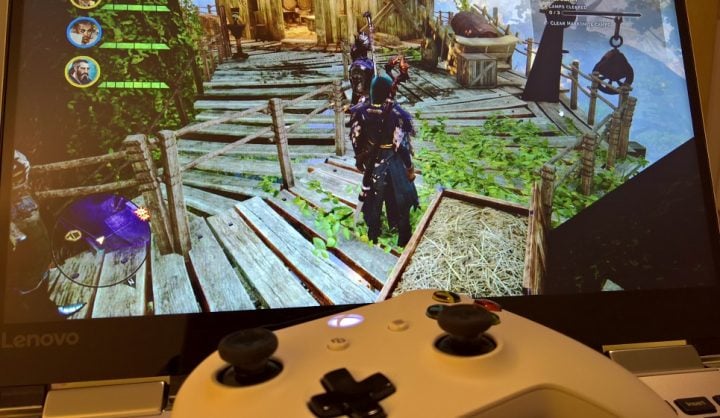 Beam support is in the Xbox on Windows app. Gamers are able to stream 4K footage from their favorite titles without installing extra software or adding hardware to their setup. Beam also supports taking polls from viewers of a stream.
Upgraded Camera App
Besides getting a refreshed interface with reconfigured buttons, the new Camera app included with the Windows 10 Creators Update lets PCs and tablets capture Living Images. These are the same moving pictures that have been available on Windows Phone for years and were created by Nokia back when it made Windows Phones.
New Photos App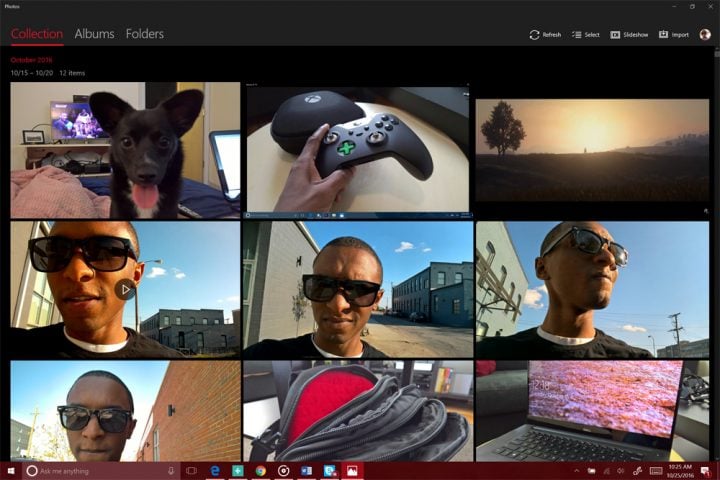 The Photos app gets another layer of polish with the Windows 10 Creators Update. Besides ditching the menu on the left, the app now lets users draw on their pictures.
Improved PIN Login
When users have a PIN code, the Windows 10 login area now acts as if NUM Lock is on, even if it's off. This change saves users from having to find the NUM lock button on their keyboard and manually enable it.
New Stencils in Sketchpad
Sketchpad's ruler now clearly shows what angle it's turned. In addition to that, the new rounded protractor makes it easier to create circles.
Wi-Fi Turns On Automatically & More
A setting borrowed from Windows phones lets users tell their PCs when to turn on their Wi-Fi connection again. The built-in status area lets users know why they're having network trouble.
Virtual Reality Headsets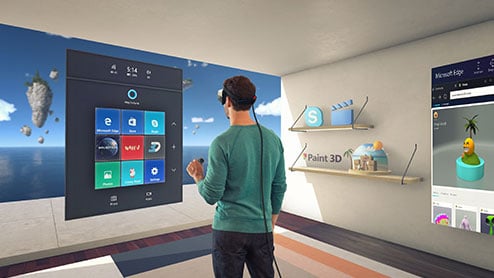 Microsoft's HoloLens accessory is a PC in itself. The company is teaming up with Dell, Acer and Asus to release VR headsets for $299. These headsets explain why Microsoft is also adding Windows Holographic into Windows 10 with the Windows 10 Creators Update.
Read: Windows 10 Creators Update VR: What We Know
Night Light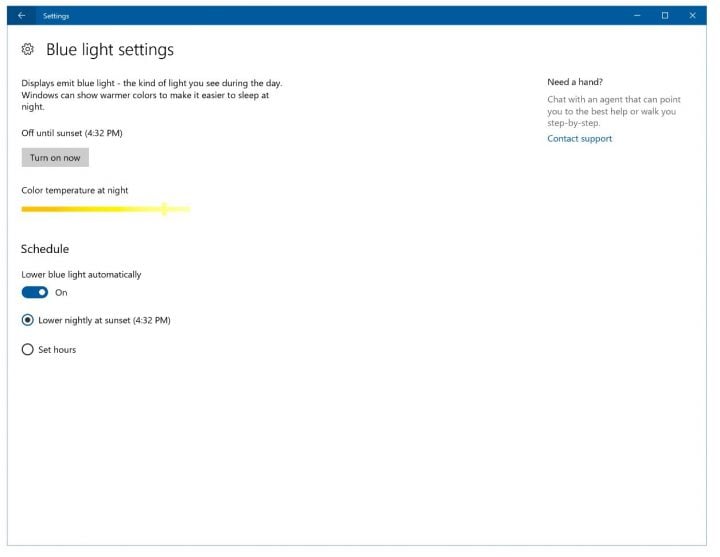 Microsoft has added Night Light adjustments into Windows 10. The feature lets the operating system adjust the amount of blue light the screen emits so that it's not disruptive to resting patterns. Apple added a similar feature in a recent update to the iPhone and iPad.
Paint 3D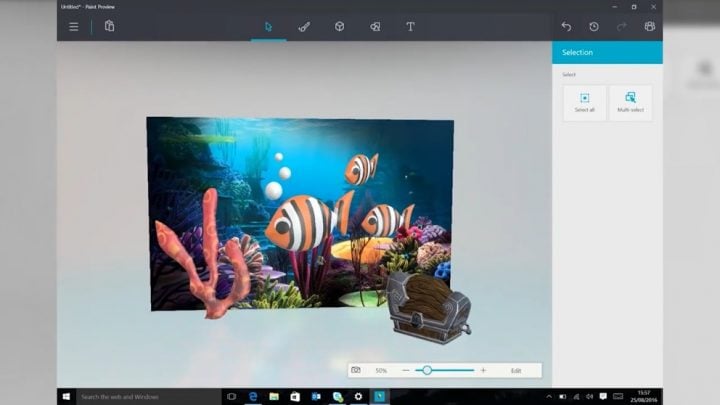 All good things must come to an end. It seems that's exactly what lovers of the classic Paint app are about to find out first hand. Microsoft confirmed a new Paint 3D app for the Windows 10 Creators Update that lets users scan and make objects in 3D. A web service lets users download the 3D creations of others and add them to what they're making.
Dynamic Lock
Dynamic Lock will allow you to pair your smartphone with your computer and have it automatically lock your computer when you walk away.
Again, Microsoft plans to make Windows 10 Creators Update available free to anyone that installed Windows 10. How soon you get the update after April 11th depends on how confident the company is that its installation will go well on your PC. The process should last "several" months, according to Microsoft.


As an Amazon Associate I earn from qualifying purchases.