6 Months With the iPhone 4S: Android Switcher
The iPhone 4S is now my primary phone after spending two and a half years as an Android user. Despite my many concerns of switching from Android to iPhone, the iPhone 4S is my primary smartphone, while the Galaxy Nexus is a tool I use in specific cases.
I've rooted every Android device I've owned, and I wasn't fed up with Android when I bought the iPhone 4S six months ago. I just wanted to dabble with the iPhone after enjoying my iPad experience. I never Imagined I'd become an iPhone user, but I find myself using my Galaxy Nexus less and less often these days.
Read: iPhone 4S Review
On more than one occasion, I've lost my Galaxy Nexus for a few days and didn't notice until I needed to check something for an article.
This is a major change since I wrote 14 Days with the iPhone 4S in October, but many of the reasons I like the iPhone 4S remain the same. I was surprised to discover that with a few tweaks to my workflow I am able to use the iPhone 4S as my main phone and I don't feel like I am missing out on anything.
Apps
One of the primary reasons I love the iPhone is the large selection of high quality apps. Even though more apps come to Android every day, I still prefer to buy most of my apps and games on the iPhone.
Not only do most of these apps look better, but i don't have the same buyer's remorse as I do with many Android apps I purchase. When given the choice between the same app on Android and on iPhone, I chose the iPhone app.
This extends out to the entertainment apps like Hulu Plus and HBO Go, which take months to officially support the latest Android devices.
Another great feature is the ability to run Universal apps on my iPhone and on my iPad without purchasing apps twice. Android offers this functionality, but I've yet to find an Android tablet that is as good as the iPad.
Keyboard, Dictation and Siri
One of my biggest concerns with the iPhone was the inability to switch keyboards, which meant giving up on the awesome SwiftKey Android keyboard.
This was initially a major issue, but I've adapted to the iPhone keyboard well. I still think Apple needs to allow users to long press to enter numbers and punctuation, but it is no longer a deal breaker.
Why?
Because I use Siri and Dictation on a regular basis. Siri is handy for sending quick messages and looking up basic information, but Dictation is the real winner in my book. I use dictation on the iPhone 4S to write entire articles with enough accuracy that only minimal editing needed.
The new Voice Actions in Android 4.0 include many of the same features and work just as well as Siri and Dictation on the iPhone, but it is less polished. There is no use of relationships and Voice Actions doesn't prompt for the message, requiring taps on-screen instead.
Display
I never thought I would prefer a smaller iPhone display over the Galaxy Nexus' 4.65″ 720P HD display, but the iPhone's display is better than the Galaxy Nexus.
On the iPhone, white backgrounds are white, not blue-ish white and the large Retina Display resolution compensates for the smaller physical size of the display.
I would like to see a larger 4-inch iPhone 5 this fall, or support for a game controller as the screen gets cramped in games with on-screen controls.
Camera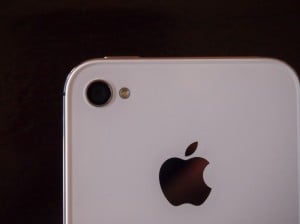 I rarely used the camera on my HTC ThunderBolt or on my Galaxy Nexus. Thanks to the good sensor and fast access to the camera I'm much more comfortable shooting with my iPhone 4S. I have over 2,000 photos on my iPhone 4S compared to 112 on my Nexus.
Android cameras continue to improve, but I find myself taking and sharing many more photos with the iPhone 4S than I do with my Android or any camera I own.
Email
Email on the iPhone remains one of the weakest points. The Mail app is useless to anyone who receives as much email as I do, but Sparrow helps me answer email on the iPhone.
It's still not as good as Gmail on Android, and it has no push notifications, but it is good enough for me to use the iPhone as my primary phone.
I only check email at certain intervals, so the lack of notifications is a good thing for me. This may not fit the email needs and habits of everyone.
Productivity
Even though both the iPhone and Android offer apps for productivity, I find myself using iA Writer for the iPhone to write much more than I did with similar office apps for Android.
The availability of specialized apps like Sparrow, iA Writer, IM+ Pro and others make it easy to email, write and use Google Talk on the iPhone, without compromising significantly.
No 4G LTE
As much as I want a 4G LTE iPhone 5, I don't notice the lack fo 4G LTE much on the iPhone 4S day-to-day.
I desperately miss 4G LTE when I am traveling and it's the reason I have never used my iPhone 4S as a personal hotspot.
While there are many streaming apps I would love to use on the iPhone over 4G LTE, the 2GB limit would result in extra fees. Couple that with the inability to use FaceTime over 4G LTE, and you'll understand why I like to use my Galaxy Nexus as a 4G LTE hotspot or the MiFI 4620L.
Notifications
I thought I would miss the notification LED on my Galaxy Nexus and most Android devices when I switched to iPhone, but I don't miss it at all.
Read: Can You Live Without Email Notifications?
With notification center the iPhone I can set specific notifications to turn on the screen for a visual notification, but it doesn't keep flashing, begging me to look at the device later. I can see the notification and decide to deal with it when I want.
In App Purchases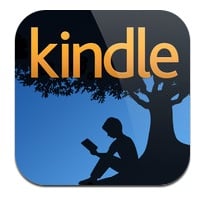 I hate trying to buy content on the iPhone that isn't sold from Apple. On Android, i can open up the Kindle app or the Audible app and buy a book, but on the iPhone I need to go to a web browser, log in again, make a purchase and head back to my app.
It's annoying for me, and confusing for users who are just picking up the iPhone for the first time.
I know that Apple can charge what they want, and that they are pushing iBooks and iTunes, but that doesn't mean I have to like it.
Settings
I'm still coming to grips with the annoying way that Apple hides basic settings like Bluetooth.
On most Android phones, users can turn WiFi and Bluetooth off with a widget or a toggle in the notification drawer, but on the iPhone, Bluetooth is hidden away behind general settings.
The ability to add quick settings to the iPhone Notification Center is one of the biggest reasons I am looking forward to the iOS 5.1 iPhone 4S Jailbreak. I can instal IntelliscreenX or SBSettings on a jailbroken iPhone 4S to add fast access to settings.
Navigation
Despite the usable Telenav GPS app, I still prefer Google Maps on Android for Navigation. There is a rumor that Apple will include a better maps app in iOS 6, but until Apple steps up, Android rules the mobile maps category with the best GPS navigation on any platform.
Accessories
Because the iPhone is popular it has many more accessories than any Android phone I've owned. Accessories alone aren't a reason to buy the iPhone, but it is nice to never worry about finding a great iPhone case or whether an accessory like the Nike Fuelband is compatible with my phone.
Jailbreak
I still don't like that I need to jailbreak the iPhone 4S to set a default browser, gain quick access to settings and install third-party apps, but it's an aspect of the iPhone I've come to live with.
I decided to un-jailbreak the iPhone 4S when iOS 5.1 came out because it was not stable, but I will jailbreak again when the iPhone 4S jailbreak for iOS 5.1.1 is out to install a few tweaks.
What I Miss Most
I still miss the back button, a universal way to go back one screen in almost any app. I wish Apple would add a back gesture, or that all iOS app developers would embrace this.
Another feature I miss is access to the file system, if only for the ability to download music and video from the web and enjoy them on the device right away.
Tighter Google Voice integration would be a huge plus for the iPhone, but for now I've made better use of Quick Dial shortcuts in the Google Voice iPhone app to call users I frequently contact and I've saved separate Google Voice numbers for users who I often call with Siri.

As an Amazon Associate I earn from qualifying purchases.