7 Exciting iPhone 5s iOS 9 Features
In June, Apple confirmed an iPhone 5s iOS 9 update for arrival. The update will bring a number of new features to the former flagship this fall though there are some features that standout. Here, we take a look at the iPhone 5s iOS 9 features that excite us the most.
At WWDC, Tim Cook and company took the stage to show off a slew of new products including iOS 8.4 and its brand new operating system, iOS 9. iOS 9 will be coming to all iPhones, iPads and iPod touches capable of running iOS 8 and that's a list that includes the iPhone 5s.
The iPhone 5s iOS 9 update is confirmed but its release date is not. Apple has confirmed an iOS 9 release date for the fall though it hasn't spelled out an exact release date. That announcement will likely come after a few more iOS 9 betas when it's ready to announce a new iPhone.
We don't have an iPhone 5s iOS 9 release date but we do know about the features coming with the device's second major iOS upgrade. The iOS 9 change log isn't official yet but Apple's outlined a series of enhancements and features that will be delivered to the iPhone this fall. It's a long list but there are a few features that we think are more exciting than the rest.
We've been using the iPhone 5s since its release back in 2013 and we've been tracking its performance on iOS 7 and more recently, on iOS 8. The iPhone 5s is still a very capable phone but Apple's iOS 9 update is poised to improve it in a number of ways.
With an iOS 9 release date looming, we want to take a look at iOS 9 and tell you about some of the features that we think you iPhone 5s users should be excited about. We expect this list to grow but for the moment, here's what's jumping out at us.
Better Search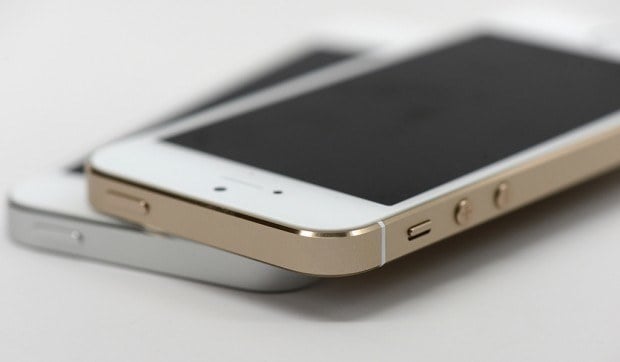 Apple's making some big improvements to Search in iOS 9 and it's going to benefit you iPhone 5s users who are constantly searching for contacts, places or apps.
Search in iOS 8 is good but Search in iOS 9 is great. iOS 9 will allow you to quickly search all of your contacts for vital information, search inside applications for relevant information, search for places nearby, and even search for recent news.
This is going to benefit you if you use your iPhone 5s for pleasure and it's going to benefit you if you use your iPhone 5s for school or your job. The new Search is all about delivering more, and better, results and we think you're really going to love it if you're glued to your iPhone 5s.

This article may contain affiliate links. Click here for more details.