7 Exciting Smartphones for 2015
With 2014 coming to a close, those in the market for a new phone are going to have to pick from what's available as companies have exhausted their pipelines for the year and are now looking toward the future. Those who can wait to buy a new phone have their eye on that future and on the top smartphones of 2015. Unsurprisingly, 2015 smartphone rumors have started to sprout up, teasing users with what's to come.
This year was a big one for the smartphone world. Over the past year, we've seen a steady stream of premium smartphones emerge, feeding the appetites of smartphone enthusiasts and average consumers alike. Many devices in this year's crop find themselves amongst the best smartphones ever made. It has been a very exciting year.

LG again released one of the year's best smartphones in the LG G3, a device that is considered by many to be one of the best Android smartphones on the market. Motorola released two exciting smartphones in the Moto X and Moto G 2014. HTC's One M8 was a qualified sequel for last year's HTC One M7 and the Samsung Galaxy Note 4 and Samsung Galaxy S5 are two of the best flagships Samsung's ever built. It doesn't stop there.
Google's new Nexus 6 is a solid companion for the Nexus 5 and Apple's iPhone 6 and iPhone 6 Plus have made headlines with their massive screens and souped up specs. Microsoft also continues to release Windows Phones and the Verizon Nokia Lumia Icon, in our opinion, is one of the best smartphones of the year. All around, this year has been good to smartphone users.
With 2015 fast approaching, we're starting to hear about some of the devices that could emerge to replace the stars of 2014. And while devices remain shrouded in mystery, it's fairly easy to predict what might be up next for some of these popular manufacturers. Here, we take a look at seven smartphones that we think are the most exciting prospects, heading into the new year. Here are the seven exciting smartphones for 2015.
iPhone 6S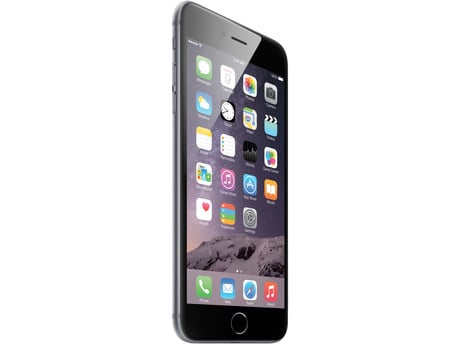 We still haven't heard or seen any credible rumors about next years iPhone, or iPhones, though we suspect that we'll start to hear a lot more about it, or them, in the weeks ahead. Typically, Apple rumors start picking up the pace in the first and second quarters of the new year.
With the success of the iPhone 6 and iPhone 6 Plus, Apple will almost certainly look for continued success in the new year. Typically, the company recycles a design and puts forth an 'S' model a year after a major revamp. The iPhone 6 and iPhone 6 Plus were major overhauls.
What this means is that we could see Apple tweak some things, add some new hardware, and focus heavily on the upcoming iOS 9 update that will almost certainly accompany brand new hardware sometime in 2015. The iPhone 6 and iPhone 6 Plus laid the foundation and we're excited to see where the iPhone 6S, or whatever Apple calls it, builds.