7 Phones You Shouldn't Buy Right Now (2014)
With most big name smartphone releases now behind us, consumers looking for a new smartphone in the next few months will have to make do. Fortunately, the smartphone market is chock full of solid options including the iPhone 6, Samsung Galaxy Note 4 and LG G3. There are, however, some devices you should avoid and here, we take a look at seven phones you shouldn't buy right now.
Over the last 11 months, we've seen smartphone manufacturers release a number of big time smartphones. Many of the devices that arrived in 2014 are considered amongst the best smartphones on the planet and those looking for a new device in December and early 2015 won't have a hard time tracking down a wealth of options.
Early on in the year, it was the Samsung Galaxy S5 and HTC One M8 that tempted consumers around the world. More recently, its been devices like the iPhone 6 and iPhone 6 Plus, LG G3, Samsung Galaxy Note 4, and Moto X that have attempted to lure in those looking to buy a new phone. While there are many devices we think you should have you eyes on, there are plenty of others that we think you should avoid for one reason or another.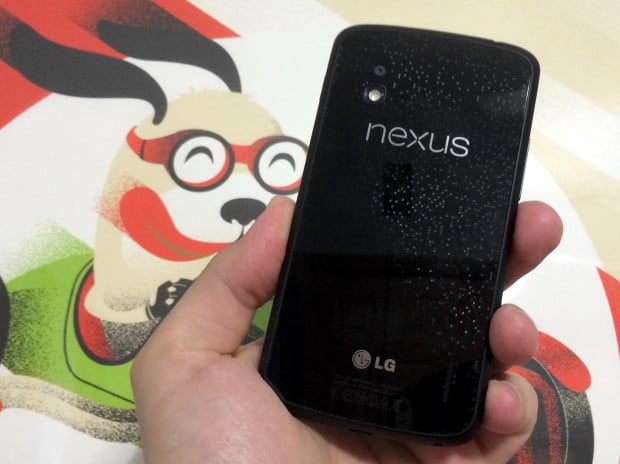 We are constantly bombarded with questions about the best phones money can buy. We answered that question already. Today, we want to take a look at the smartphones that you should avoid. Most of them are past their prime, others simply aren't that good of a deal.
These devices represent the devices that we would not recommend to friends and family. And while our list may differ from yours, these are the devices that Gotta Be Mobile editors have selected for recognition right now. We feel like the devices listed here are worth avoiding as you embark on your search for your next smartphone
With that in mind, here are seven smartphones you shouldn't buy right now.
Nexus 4
Google's Nexus 4 recently celebrated its two year birthday. And while Google itself no longer sells the Nexus 4, it can still be bought from third-party retailers. The Nexus 4 is a good phone and it just got upgraded to Android 5.0 Lollipop but there are a few reasons why you might want to think about avoiding it.
First, it doesn't come with LTE. For many people, especially those of you that are accostomed to LTE, that's going to be a deal breaker. Even the most budget phones from 2014 come with LTE. It's an essential feature and one that most of you will want from your next device.
The biggest reason though is that the Nexus 4 is probably at the end of the road in terms of software updates. Nexus devices typically get 18-24 months of software support which means that Android 5.0 Lollipop is probably its last. Yes, you can go the unofficial route and install unofficial ROMs but a lot of people shouldn't do that. Why? Simple.
You can snag a newer, better Nexus 5. Like the Nexus 4 it comes with Android 5.0 Lollipop. Unlike the Nexus 4, it still has a year of software support left and it comes with LTE. If you're willing to shell out a little more, you can also look at the new Nexus 6 from Google and Motorola.
The Nexus 4 is not a sound investment and it's a device that we think you should avoid going forward.

As an Amazon Associate I earn from qualifying purchases.