8 Exciting Android Smartphones for 2015
With 2014 coming to a close, those in the market for a new Android phone this month are going to have to pick from the current crop because companies have exhausted their pipelines for the year and are now looking toward the future. Those who can wait to buy a new Android phone probably have their eye on that future and on the top Android smartphones of 2015.
2014 was a huge year for the world of Android smartphones. Over the past 11 months, we've seen a steady stream of fantastic Android smartphones emerge, feeding the appetites of Android smartphone enthusiasts and average consumers alike. Many of these devices find themselves among the top smartphones ever made and more importantly, the top smartphones available right now.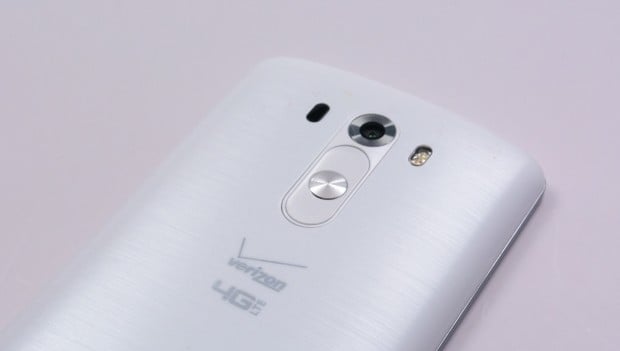 The LG G3 is a device that is considered, by many, to be one of the best Android smartphones on the market. Motorola released two exciting smartphones in the Moto X and Moto G 2014. HTC's One M8 was a fantastic sequel to last year's HTC One M7 , the Samsung Galaxy Note 4 and Samsung Galaxy S5 are two of the best flagships Samsung's ever built, and the Nexus 6 and its massive display fit in nicely with the Nexus 5. Its been a good year to be an Android fan, that's for sure.
With 2015 fast approaching, we're starting to hear about some of the Android devices that could emerge to replace the stars of 2014. And while many of these devices remain shrouded in mystery, it's fairly easy to predict what might be up next for some of these popular Android manufacturers. Here, we take a look at eight Android smartphones we think are the most exciting prospects heading into the new year. These are the devices you'll want to pay attention to once we turn the page and enter 2015.
Here are the eight most exciting Android smartphones for 2015.
Samsung Galaxy S6
Samsung Galaxy S6 rumors have already started to swirl as we approach the end of the year and Samsung's usual Q1-Q2 launch window for the Galaxy S series.
Rumors suggest that the Samsung Galaxy S6 release date could come a little earlier than expected and deliver a device that's built from the ground up as Samsung looks to stifle the woes of its mobile business. While that's not set in stone, the Galaxy S' status as a flagship is not.
The Samsung Galaxy S6 specs are rumored to include a number of new features including a Quad HD display, new design and more. This is what we've come to expect from Samsung and it looks like the company will deliver. With the pressure on Samsung to succeed, we have a feeling that this year's Galaxy S could be a huge departure from the Galaxy S5, similar to what the Galaxy S3 was to the Galaxy S2.
That has us feeling very excited about Samsung's future and the Galaxy S6 should be a device that you keep an eye on as we approach the early part of next year.

As an Amazon Associate I earn from qualifying purchases.