9 Exciting Smartphones for 2014
With 2013 coming to a close, it's now time to look into our crystal ball and relay the devices we think have the best chance of being among the best smartphones in 2014. Thanks to rumors, we already have an idea about some of these devices including an iPhone 6, Samsung Galaxy S5, HTC M8, and a possible Samsung Galaxy Note 4. These are just some of the devices that we think will be among the most exciting smartphones in 2014.
This past year was chock full of fantastic smartphones, some that are arguably among the best smartphones of all time. Early in the year, we saw HTC release the HTC One, a device that remains one of the best smartphones on the market. Samsung followed it up with the Galaxy S4, another big time device that remains, and will remain one of the best smartphones around.
Later in the year, Apple delivered its iPhone 5s and iPhone 5c, the former the true successor to the iPhone 5 and a device that ushered in an era of 64-bit processing and fingerprint scanning for added convenience and security. We also saw the releases of the powerful Galaxy Note 3, the LG G2 and Google's brand new Nexus 5, a device that is only a few weeks old. Needless to say, 2013 was full of big names, big time specifications and a wealth of choice for consumers in the market for a new device.
Fortunately, we expect 2014 to offer more of the same as companies continue to vie for consumer attention in the lucrative, and competitive mobile space. Already, we're hearing rumors about some of the devices that could be landing on shelves within the next couple of months. Whispers about the Samsung Galaxy S5, iPhone 6, and more litter the landscape as we push into the new year.
With those in mind and many consumers looking to the future, we want to look at the phones that we think will be the power players in 2014. Here are nine smartphones that we think will be the best and most exciting in 2014.
iPhone 6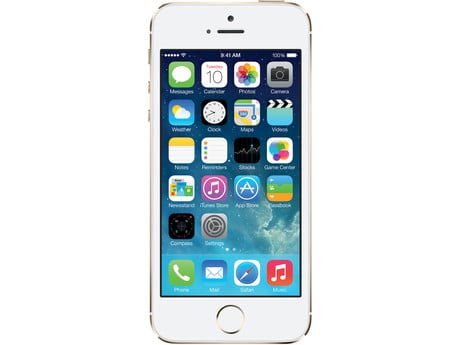 The iPhone 5s is only a few months removed from its September release but that hasn't stopped a number of rumors about next year's iPhone, presumed to be called the iPhone 6, from emerging.
Currently, rumors suggest that the iPhone 6 could have a larger display, possibly as large as 4.8-inches, something that would satisfy the demand for a larger iPhone. Apple historically has released the iPhone in either the summer or the fall, so we're at least a few months away from a release.
And while we're far out, consumers should expect a redesign, an upgraded camera and processor, and the introduction of Apple's iOS 8 software. This is shaping up to be one of the most exciting smartphones, if not the most exciting smartphone of 2014.