9 Things to Do Before Installing iOS 10.3.3 Beta
You shouldn't install Apple's iOS 10.3.3 beta until you've prepared.
Apple's confirmed a new iOS 10.3.3 update and put it into its beta program for developers and testers in the Beta Software Program.
While most of you will want to wait for the official version of iOS 10.3.3 to roll out, some of you might want to give the iOS 10.3.3 update a try right now.
The iOS 10.3.3 beta is available for devices capable of running iOS 10. The list includes the iPhone 7, iPhone 6, iPhone 5, and many others.
The iOS 10.3.3 update appears to be a small maintenance upgrade but you shouldn't take the beta lightly.
If you decide to give the iOS 10.3.3 beta a try before the official release, you need to be careful. Early software is extremely unpredictable and it can (and probably will) cause problems on your device. This is why you'll want to prepare yourself, and your device, before you update.
Our iOS 10.3.3 beta installation guide outlines some of the things we think you should do before you install the iOS 10.3.3 beta on your iPhone or iPad.
This guide is aimed at new iOS beta users but some of these tips might come in handy for veteran beta users as well.
Read Apple's Beta Rules & Conditions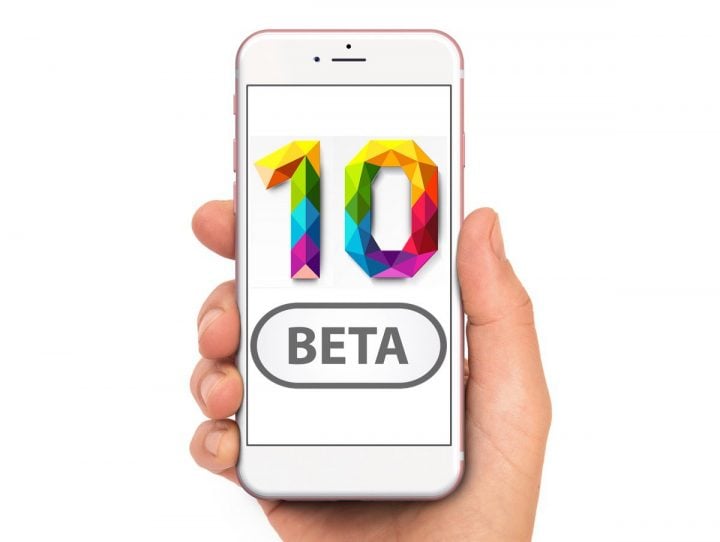 If you decide you want to download the iOS 10.3.3 beta onto your device, you'll want to first go over the rules and regulations for Apple's iOS beta software process.
Getting the iOS 10.3.3 beta on board your iPhone or iPad is actually very easy but there are some guidelines that you'll need to follow once you commit to doing so.
If you're thinking about downloading and installing the paid iOS 10.3.3 developer beta you'll want to take a look at Apple's beta website for developers.
If you want to download the iOS 10.3.3 beta when it arrives, you'll need to join the Beta Software Program. Like the developer beta, Apple's Beta Software Program has some rules that you'll want to follow.
Before you download and install iOS 10.3.3 beta, read Apple's FAQ on the Beta Software Program because it will answer many of your burning questions and help you understand some of the important do's and don'ts.

As an Amazon Associate I earn from qualifying purchases.