Acer Nitro 5 Gaming Laptop Packs An Extra Punch for Mobile Gamers
The new Acer Nitro 5  gaming laptop is more interesting in 2018 thanks to the addition of a more powerful processor that will help it handle more games and video editing. Acer keeps the same design and sticks with affordable starting prices that helps the Nitro 5 stand out in the gaming laptop segment.
With the 2018 Acer Nitro 5 gamers get a 15.6-inch screen and the ability to upgrade to a new Intel Core i7+ six core processor. This is especially helpful with processor heavy games and while crunching video.
Read: NVIDIA Geforce Now Turns Any Laptop into a Gaming Laptop
Acer did not change the design of the notebook, which isn't a problem. The Nitro 5 features a black chassis with red keys and a red accents. It's what you'd expect from a gaming laptop, but it's not over the top. Inside Acer packs in Intel OPtane memory, speedy NVMe SSD storage nand a GeForce GTX 1050 Ti. Acer announced two models that will go on sale at Best Buy later soon.
Acer Aspire Nitro 5 (AN515-53-52FA)
$749.99 at Best Buy
8th Gen Intel Core i5-8300H
15.6" FHD
NVIDIA GeForce GTX 1050
8GB memory
1TB hard drive
Acer Aspire Nitro 5 (AN515-53-55G9)
$849.99 at Best Buy
8th Gen Intel Core i5-8300H
15.6" FHD
NVIDIA GeForce GTX 1050Ti
8GB memory
256GB SSD
The new Acer Nitro 5 release date is set for May in the U.S starting at $749. Pricing is not yet available for the Intel Core i7+ models, but expect it close to $1,000 based on the current models offered.
6 Best Windows 10 Laptops in 2018
Razer Blade Stealth - $1,499.99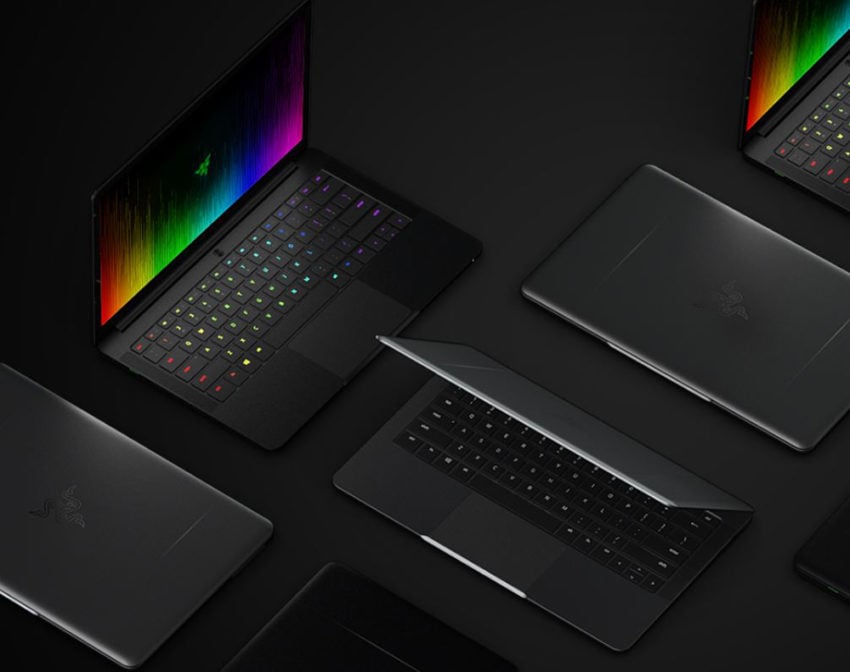 The Razer Blade Stealth is a high-end laptop that transforms into a gaming powerhouse with the right accessory.

The laptop takes its name from its black or gunmetal aluminum chassis. At 0.52 inches thin and 2.98-pounds, you won't have a hard time stuffing it in a bag. Despite that thin profile, it lasts 10 hours between charges and has a Chroma keyboard that highlights the keys you need to play your favorite games. Intel graphics are inside, but connect it to a graphics card using the Razer Core add-on and you can expect full resolution gaming even on the model with a 13.3-inch 4K display with touch.

You can order a Razer Blade Stealth with as little or as much power as you need. It supports up to a quad-core 8th Generation Intel Core i7 processor, 1TB solid state drive and 16GB of RAM. It has a 3.5mm headset jack, 2 USB 3.0 ports, an HDMI port and a Thunderbolt 3 port. That Thunderbolt 3 port communicates with the Razer Core add-on.


Read: Razer Project Valerie is a Badass Triple Monitor Gaming Laptop


The Razer Blade Stealth starts at $1499.99. A Razer Core v2, which uses the graphics cards you already own, costs $499.99.