Amazon Drops Prices of Best Selling Verizon Smartphones
In addition to that sale on Windows Phone 7 devices that its holding throughout June, Amazon is also playing host to a seven day spring sale on some of Verizon's top of the line devices.So, if you've been itching for a phenomenal deal on some of Big Red's big name phones, the deals that Amazon has going through June 8th are certainly some to look at.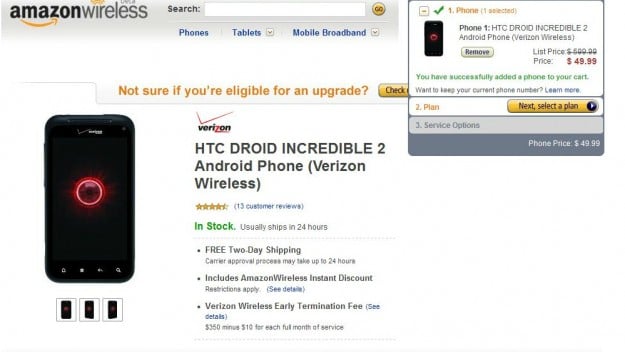 Those deals are as follows:
Sony Ericsson Xperia Play – $100
As you can see, these are some pretty good deals. Of course, they require you to sign your life over to Verizon for two years time but if you're OK with that, these prices are as good as it gets right now.

As an Amazon Associate I earn from qualifying purchases.