Amazon Off to College Store: Deals, Perks & Easy College Shopping
The new Amazon Off to College Store is a one-stop shop to find everything you need for your dorm or apartment and it includes a ton of special deals and perks.
It's available now on desktop and in the Amazon app with recommendations, discounts and dorm style picks from Ava Phillippe. To get the most out of this you need an Amazon Prime Student account which gives you a six-month free trial and then discounted Amazon Prime.
There are many reasons that students need Amazon Prime, and this is just one of them. Check out the rest of the reasons students should get Prime.
Amazon Off to College Deals
With a focus on all the college essentials, this is your one stop shop for back to school shopping. Here are some of the biggest college prep deals from Amazon.
Amazon Prime Student Benefits
In addition to getting free shipping and the deals mentioned above, Amazon Prime Student offers a lot of additional discounts. Some of these perks include;
Whole Foods Discounts
Amazon Prime Pantry
Exclusive Amazon Prime Deals
Amazon Video & Amazon Music
Twitch Prime Included
Amazon Prime Books & Washington Post
Unlimited Photo Storage
Prime Wardrobe
This is in addition to the free one-day shipping on over 10 million items, which is an epic perk for busy students.
Students can also rent textbooks on Amazon, use Alexa skill blueprints to prep for a quiz or use their voice to shop with Alexa.
In some areas, Amazon offers secure Amazon pickup locations where it is easier to pick up your Amazon purchases.
Savvy students can save even more as they prep to go to college with three special Amazon stores.
Bargain Finds: Students can find a wide selection of seasonally relevant products with low prices including clothing, jewelry, gifts, and home decor.
Amazon Warehouse: Students can go green AND save some green with deals on quality used products from Tablets, Laptops, TVs, Home & Kitchen, Sports & Outdoors and more.
Amazon Renewed: Students can save and purchase like-new, refurbished and open-box products like computers, tablets, cameras, smartphones, home and kitchen appliances, headphones and more. Products have been inspected and tested by qualified suppliers and come with a minimum 90-day supplier warranty.
Check out more on the Amazon Off to College store and read below to find the reasons students need Amazon Prime and a few reasons they don't.
9 Reasons Students Need Amazon Prime & 4 Reasons They Don't
Free Two Day Shipping, Same Day Delivery & Prime Now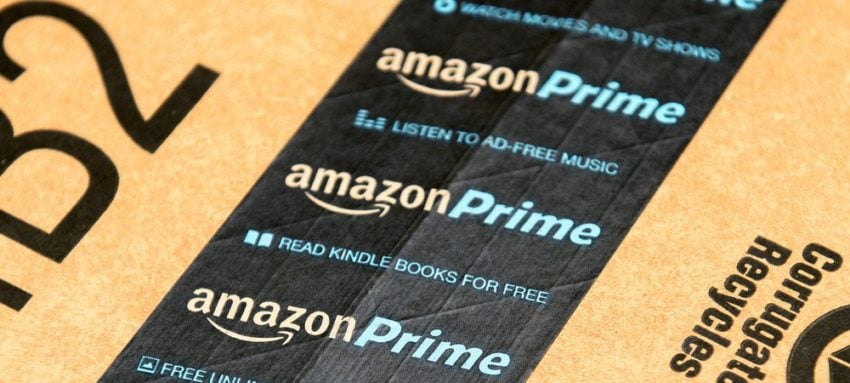 One of the biggest benefits, and the most well known, is free two-day shipping with Amazon Prime. Lesser known are the options for same day delivery and prime now delivery in select areas.
This is an excellent benefit or students who may need to order class items, health and beauty items and even snacks for quick delivery while on a busy week. It can also help with getting things delivered to your dorm or room without long waits or without messing around with public transit for bigger items or big shopping trips.
In some areas you can even get same day delivery or Prime Now delivery for faster delivery options. In select zip codes you can order from a selection of items and get free same day delivery with orders over $35.
Prime Now offers super fast deliver with in two hours free for Prime members, or within an hour for a fee. This is only available in select areas and not all items are eligible, but there are a lot of options. You can also get free delivery from your local Whole Foods including produce, meat, seafood and more.

As an Amazon Associate I earn from qualifying purchases.