9 Reasons Students Need Amazon Prime & 4 Reasons They Don't
Do students need Amazon Prime? Here are the reasons that college students need Amazon Prime, and a few reasons they don't need Prime, or at least not their own account.
The decision is easier thanks to the Amazon Prime Student program that is free for six months and just $59 a year after the trial ends. This plan makes sense for students who don't have access to big box stores and for students who live close enough to places where you can save with Whole Foods and get faster Prime Now and same-day deliveries.
If you are trying to decide if it is worth buying Amazon Prime for your student, or if you are a student, trying to decide if it is worth trying or buying, this is what you need to know.
Read: Ultimate Student Discount List – Save Over $1,000
Amazon Prime is normally $119 a year and includes nearly two dozen benefits like free two-day shipping, free Prime Now delivery, music, and video streaming, exclusive deals and much more. Students get the same benefits for just $59, and they get a free six-month trial.
Parents can also share their Amazon Prime benefits with a college student, but they must share payment methods and they can only share with one other person over 18, so that limits the usefulness if both parents need Prime and if there are multiple students in the family.
Here are the reasons that students need Amazon Prime,
Free Two Day, Same Day & Prime Now Delivery
Whole Foods Discounts
Amazon Music Unlimited for 99 Cents a Month
Amazon Prime Pantry
Exclusive Amazon Prime Deals
Amazon Video & Amazon Music
Twitch Prime Included
Amazon Prime Books & Washington Post
Unlimited Photo Storage
There are also a few reasons students should skip Amazon Prime and spend the $60 on something else;
You Already Have Netflix, Hulu and Spotify
You Don't Need Two Day Shipping
You're a Bargain Shopper
You Can Share Prime With A Parent
If you decide to get Amazon Prime for your student or as a student, you can use this link to make sure you get the free six month trial, a $30 value, and so you get the cheaper Amazon Prime Student Plan.
Free Two Day Shipping, Same Day Delivery & Prime Now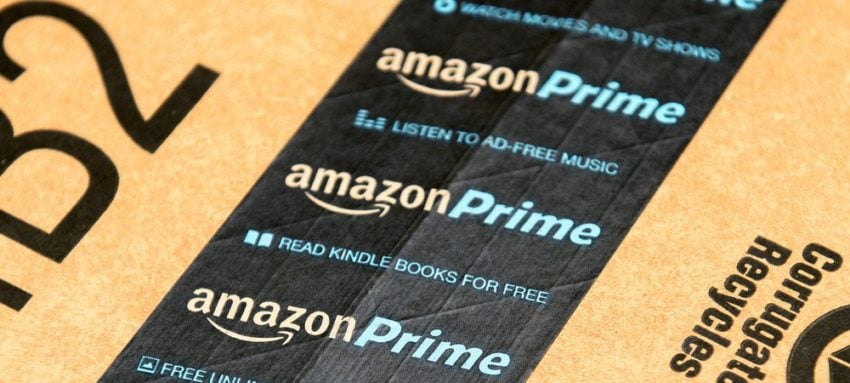 One of the biggest benefits, and the most well known, is free two-day shipping with Amazon Prime. Lesser known are the options for same day delivery and prime now delivery in select areas.
This is an excellent benefit or students who may need to order class items, health and beauty items and even snacks for quick delivery while on a busy week. It can also help with getting things delivered to your dorm or room without long waits or without messing around with public transit for bigger items or big shopping trips.
In some areas you can even get same day delivery or Prime Now delivery for faster delivery options. In select zip codes you can order from a selection of items and get free same day delivery with orders over $35.
Prime Now offers super fast deliver with in two hours free for Prime members, or within an hour for a fee. This is only available in select areas and not all items are eligible, but there are a lot of options. You can also get free delivery from your local Whole Foods including produce, meat, seafood and more.