Android 4.0.4 Update Ushers In Signalgate Bug for Galaxy Nexus
It appears that the latest Android 4.0 Ice Cream Sandwich update that's being rolled out to the GSM version of the Samsung Galaxy Nexus is causing some grief for a number of users related to signal and reception. The update, which brings the software to Android version 4.0.4, is causing a sudden and high drop off in signal strength, especially when the device enters standby.
According to users on XDA-Developers, signal strength is completely gone after the device goes into standby mode with the screen turned off for as little as a few minutes. The issue appears to be affecting a number of users and doesn't appear to be an isolated incident.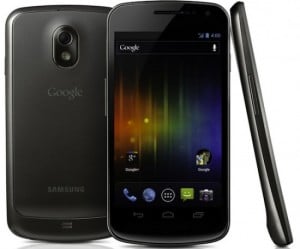 The signal strength drop off appears to only happen when the device is in standby. During that time, push notifications would not work, and the Galaxy Nexus cannot receive calls or text messages either. Interestingly, though, signal strength is returned and normal operations of the smartphone is resumed when the Galaxy Nexus's display is powered on and standby mode is exited.
When users went back to an earlier version of Android Ice Cream Sandwich, they reported that the problem is gone and the issue resurfaces after upgrading back to Android 4.0.4.
For its part, Google is looking into the bug and asking for users to submit their issues. Hopefully, a fix is coming soon as push notifications is becoming an increasingly important part of many people's mobile life.
The issue so far has been limited to the GSM version of the Galaxy Nexus.
Signal strength and reception issues on a smartphone have cropped up before. On Apple's iPhone 4, if a user held the smartphone a certain way, reception was diminished and HTC was criticized a number of times in the past due to unibody metal construction that led to diminished wireless reception.

As an Amazon Associate I earn from qualifying purchases.