Android 4.1 Jelly Bean Release on the Horizon? (Updated)
Pandora for Android has been updated and the update says that it has compatibility support for an upcoming version of Android which seems to further rumors of a Android Jelly Bean launch at Google I/O in June.
First discovered by Droid-Life, the application's changelog reveals a number of bug fixes and enhancements but it also reveals another curious line.
Listed amongst the other updates is the line "Compatibility support for upcoming Android OS." And while it's unclear what that means exactly, it definitely seems to hint towards Android 4.1 Jelly Bean.
Google is rumored to be announcing both Android 4.1 Jelly Bean alongside a new Asus Nexus tablet at its Google I/O conference in late June.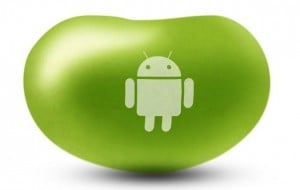 Assuming this is the case, the upcoming OS that Pandora is referring to is likely that operating system. What's more is that this could not only mean that the software will be rolling out soon after its announcement but that Pandora could possibly be some sort of Jelly Bean 4.1 launch partner.
It could also just be a mix up by Pandora but we're betting that there is more to the story.
As of now, now much is known about Android 4.1 Jelly Bean, an OS that was originally thought to be Android 5.0 Jelly Bean.
Earlier in the year, Jelly Bean was believed to bring capabilities to Android similar to what Motorola had developed for its Lapdock with the Webtop UI but it's unclear if that is indeed going to be on board the operating system when it arrives.
It looks like we might have to wait until Google I/O before we find out for sure.
Update: False alarm, sort of.