Android Apple Music Comes Early with Beats 1 Stream
The Android Apple Music release date doesn't arrive until the fall, but you can already listen to Beats 1 radio on Android and on the iPhone 4 thanks to a handy new tool that delivers a Beats 1 radio stream to old iPhones, Android devices and to Safari on OS X. Here's how to stream Beats 1 on Android and the iPhone 4.
Apple promises an Android Apple Music release date in 2015, but users who want to listen to Beats 1 radio don't need to wait months to hear the new shows and music that Apple delivers with Apple Music.
This same hack allows iPhone 4 owners on iOS 6 or higher to listen to Beats 1 radio on the iPhone 4. This is very handy for these users because there is no iPhone 4 iOS 8.4 update available. This means there is no iPhone 4 Apple Music app available.
Use the browser based Beats 1 stream to listen to the Apple Music beats 1 radio station on Android, iPhone and Safari for OS X. This will not work on Chrome for Mac or PC, but you can use iTunes to watch on those devices, so this isn't an issue.
You don't need an Apple Music subscription to listen to the Beats 1 stream on Android or on older iPhones.
Visit the Beats 1 stream to get a taste of Android Apple Music or to listen to Beats 1 on an older iPhone device without iOS 8.4.
Click on the play icon to start streaming Beats 1 on your device. There are auto-loading tweets below the stream, but they don't impact playback.
In our test of the Android Beats 1 stream solution we can still listen to the music with Chrome in the background and with the phone screen off, so you can get a good experience overall, at least until the Android Apple Music release date arrives with a full featured app.
One downside we ran into during testing is that the stream will occasionally stop after 15 to 20 minutes. The webplayer buttons are unresponsive, but refreshing the page will start the stream again. This is annoying for long listening sessions, but if you need to choose between the occasional refresh and not listening to any Apple Music on Android right now, many users will choose a refresh.
The Android Apple Music download will deliver a real app that includes the Beats 1 radio station, complete with access to what's playing and the full Apple Music experience. Beats 1 radio is front and center in the new service, but it is not the only part.
With the Android Apple Music service users will be able to stream individual songs, artists and check out curated playlists that include some human touches. As you sign up for Apple Music you can tell the service what genres and artists you like and the service will use this to deliver suggestions on what to listen to.
Apple already offers Apple Music on iTunes, iPhone and iPad, but the Android Apple Music release date is still missing. We do know that it is coming in 2015, but Apple did not announce a specific date. This may arrive around the iOS 9 release date and iPhone 6s release date that we expect in late September.
Currently there is a free three-month trial of Apple Music. Apple did not confirm how long this offer will last, or if it will still be around when the Android Apple Music release date finally arrives, but it's very likely.
What's New in iOS 8.4
Apple Music Streaming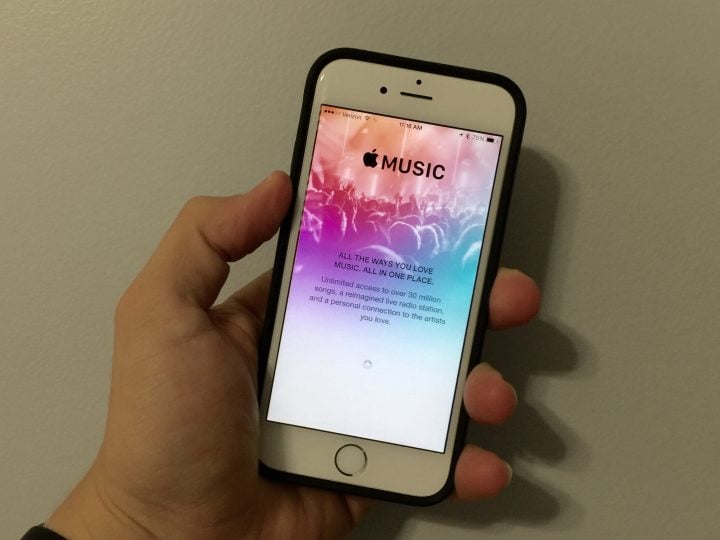 The new Apple Music app includes the new Apple Music streaming service designed to take on Spotify, Pandora and other services. The iOS 8.4 update enables this new app and includes a free three-month trial of the Apple Music service.
With Apple Music you can pay $9.99 a month for an individual or $14.99 a month for a family of up to six members and enjoy full albums on demand and save music for offline playback.
Apple Music uses your musical tastes to pick new music that you might enjoy listening to in a new For You section of the music app that will help you find new music to listen to. The video above shows how this works.
This new app replaces the Music app from iOS 8 and earlier. Apple is not adding another app you cannot install from the iPhone or iPad, just updating one that is already on your device.