5 Things to Know About the Android P Update
The latest Android 8.0 Oreo update is still slowly rolling out to users, but Google is already hard at work on the Android P release. In fact, the Android 9.0 P update is likely coming sooner than you think. With that in mind here's what we know so far, potential names, and what you can expect when Android P arrives later this year.
Most Android smartphones and tablets don't have Oreo yet. Actually, it's possible Google will release the Android P beta before a lot of phones even get Oreo. That's a problem, but it doesn't make Android 9.0 any less exciting.
Read: Android 8.0 Oreo vs Android Nougat: What's New
For those that don't know, Android 8.0 first arrived as an early beta in March of 2017. And a similar early beta program kicked off in 2016 for Android 7.0 Nougat. This means that, according to past releases, Android P could arrive next month.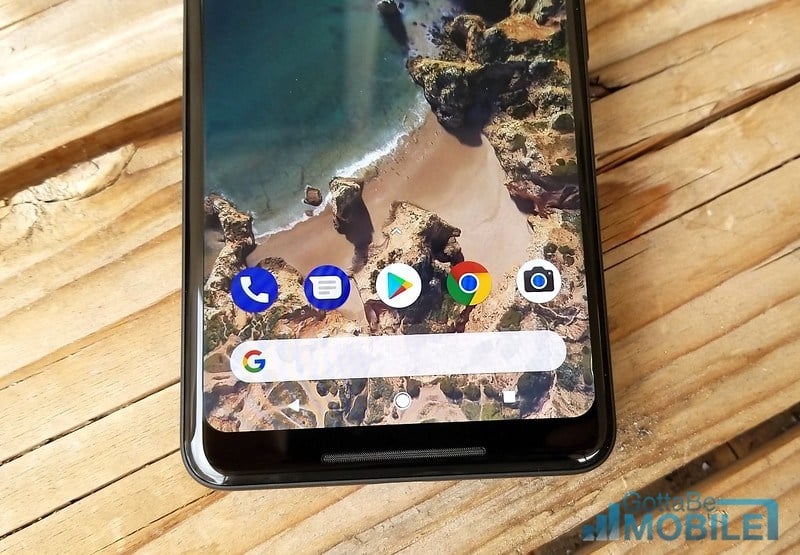 Android P Release Date
While the Android Oreo beta kicked off in March of last year, the official update didn't arrive until August. Google send Android 8.0 Oreo to the Nexus 5X, Nexus 6P, Pixel and Pixel XL in late August. They spend 4-5 months and multiple beta releases before they got it right, and eventually gave it to the world.
If you look at that release pattern, we're expecting an Android P release date sometime in August or September of 2018. That's about all we can say for now, as it's far too early to speculate on what Google has planned. However, if reports of a pretty big UI redesign are true, the wait might be a little longer than expected.

That said, we're still expecting the first Android P beta sometime in March or April, ahead of Google IO in May. We'll update this post the moment we know more.
Android P Name
A big discussion on the internet each year revolves around what Google will name its next version of Android. Last year rumors swirled about Android 8.0 "Oatmeal Cookie" or even Octopus. However, Google's naming system always has a tasty dessert-theme.
So what will the next version of Android be called? Google's desert-themed alphabetical naming system suggests Android P. More specifically, Android 9.0 Pistachio, or something along those lines.
Rumors have already started swirling about Android 9.0 Pistachio Ice Cream, but that's probably just the codename behind the scenes. And even that might be wrong. One year it was Android 4.4 Key Lime Pie, which once released, became known as Android 4.4 KitKat.
Basically, the name of Android P will be a complete mystery until Google unveils it on their own time, likely with a video of an Android statue going up at their headquarters in California.
We can guess though, right? How about Android 9.0 Petit Four. That's the original name of Android 1.1 years and years ago. Other potential names are Android 9.0 Pound Cake, Popsicle, Pancake, Pecan or Pumpkin Pie (or any pie), Peanut Brittle, Peanut Butter Cookie, or even Pastille. We could go as far as Panna Cotta or Parfait, but typically Google uses a very traditional dessert.
What do you think Google will name Android 9.0 P? Let us know your guesses in the comment section below.
Android P New Features
Here's where things get a little shaky. We have a good idea of what to expect on the beta, a release date, and that Google Assistant will be everywhere. However, we don't know what else is coming. That's a complete mystery until the first beta hits our devices.
However, we do have some potential leaks, rumors, and hints about new Android P features. Bloomberg recently shared a few thoughts on Android P, but only mentioned 2-3 changes. Android 8.0 Oreo had hundreds of changes, and we're expecting another big shift with Android P.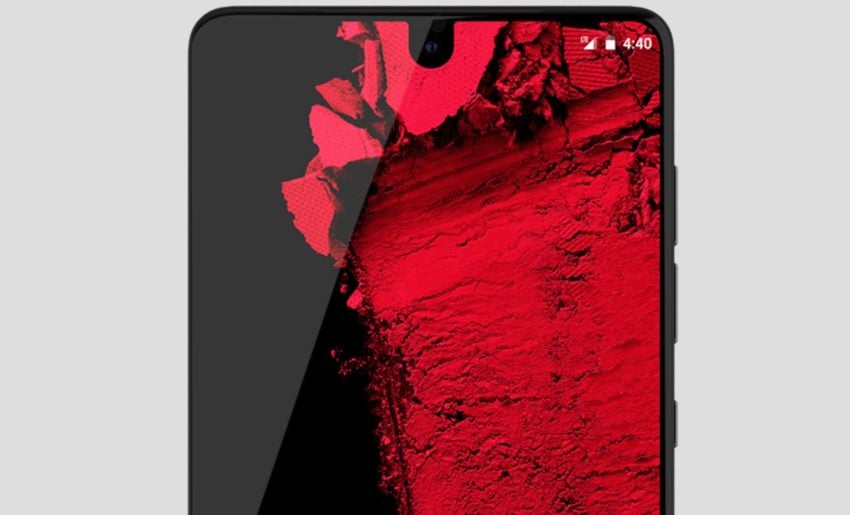 Major Visual Overhaul
Android P will support iPhone X notch designs (different screen shapes, fewer bezels)
Better, Smarter, Faster Google Assistant
Tons of improvements throughout
More
Google wants to attract people who pick the iPhone over an Android device by "improving the look of the software." Bloomberg went as far as to say we can expect a major visual overhaul. If so, we're excited to see how Google makes Android more modern and sleek.
Then, to take that a step further, Google will design Android to support the "notch" like we're seeing with the iPhone X, Essential Phone (pictured above) and several upcoming Android handsets. Sadly, a lot of Android manufacturers will copy the notch, so Google wants to make sure the entire operating system is ready to handle it. Not to mention that with each new phone bezels shrink, like on the Galaxy S9, and Android will be ready to handle screens of any shapes, and sizes.
Of course, we'll see tons of the Google Assistant everywhere. Early reports indicate Google might add the Assistant to the search bar on our home screens, or sprinkle it throughout the software for a faster, smarter, better Android and Assistant experience.
Android P Beta (Developer Preview)
Remember, if you own a newer Google Nexus or Pixel device you'll get the chance to test Android P ahead of everyone else. We're expecting Google to unveil Android P in March or early April, and immediately release an early (but unstable) developer preview for testing purposes.
The Android P beta will likely be available for the Pixel, Pixel XL, Pixel C Tablet, Pixel 2, Pixel 2 XL, and that's probably it. However, we could still see a release for the Nexus Player, but older Nexus phones are no longer supported.
You'll get to test the software ahead of time if you'd like. Then, get more Android P beta updates throughout the year until the official release in the fall. The only way to this software early is through the Android P beta program, when it opens.
Android P Expectations
It's far too early to speculate on exactly what Google has in store for Android 8.2 or Android 9.0 P. What we do know though, is that Google loaded Android 8.0 Oreo up with new features, smarter features, improved security, and little quality of life changes. Changes or tweaks that dramatically improved the experience overall.
As you can see above, Oreo was a massive update with a lot more than just a few changes here and there. Google made huge changes to improve battery life, make updates faster in the future, cleaned up notifications, and much more.
So, what can you expect from Android P here in 2018? Well, more of that. We're not sure if Google will completely overhaul the user interface like early rumors say, but we're not opposed to the idea.
What you can almost guarantee though, is Google's best mobile operating system yet. Android that's smarter, faster, more secure, more useful, feature-rich, and works great on millions and millions of devices all around the world. Now if they could only fix this slow update problem, then we could all be happy.
Either way, Android P is likely just a few weeks away so stay tuned and we'll update this post the moment we know anything else.

As an Amazon Associate I earn from qualifying purchases.