Apps to Super Charge Your Super Bowl Party
Here's a list of mobile apps that will help you get ready for the Super Bowl and help you enjoy the game. I'm not as excited about the Super Bowl this year as I would be if my Packers made it. So I looked for some apps to make the game more enjoyable as I hang out with my friends at our Super Bowl Party.
As for the game itself, my heart says go Patriots kill those rotten Giants and my head says the Giants winning makes my team's loss look less punishing.
On to the apps…
Getting Ready
Are you hosting the game party? Will you be bringing some goodies? Maybe you need to cook up some snacks. Here's a couple of apps to help.
Epicurious Free – iOS and Android
Epicurious is one of the best recipe apps available. Once you pick out what you want to make, it makes a shopping list to use at the store.
Grill-It! – $.99 – iOS and Android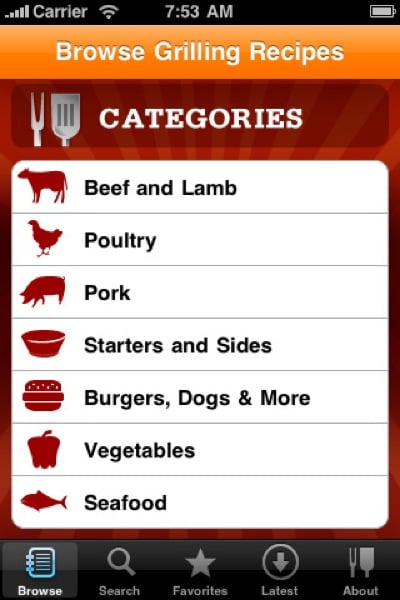 As good as the weather's been lately, chances are you can grill out on Super Bowl Sunday. Here's a great app for grilling recipes and instructions.
Commercials
We know that for many of you, the football game is of secondary interest. The Super Bowl commercials will be more entertaining for many viewers than grown men running into each other. Below are some Super Bowl commercial apps.
Super Ads: Super Bowl Commercials – iOS – $1.99
This app lets you watch your favorite Super Bowl commercials again and again. It has ads from past Super Bowls as well.
Facebook – Free – iOS and Android
Facebook will let you use their app to vote for the best ads during the game. You can also go online and do it through your browser.
Shazam – Free – iOS and Android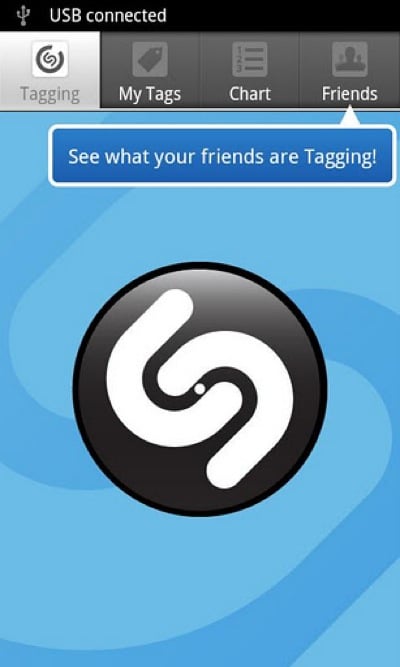 You may have used Shazam to identify songs on the radio, but you will also be able to use it to identify ads during the Super Bowl. Find deals and freebies based on what the app finds. Not all the commercials will be identifiable by the app, so don't get frustrated when it says it can't find something.
During the Game
Super Bowl XLVI Official NFL Game Program – Free – iPad and Android Tablet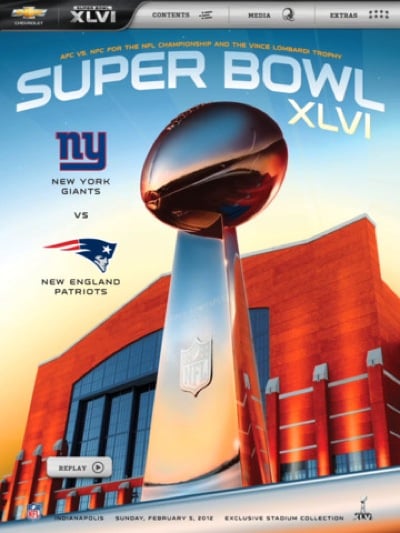 This is the official digital program for the game. It has information about the teams along with videos and highlights of their playoff runs and seasons. You also get Super Bowl history. It is only available for iPad and Android tablets.
Verizon NFL Mobile
You can read more about NFL Mobile in our earlier coverage, but wanted to remind you that you can watch the game on your phone if you have the Verizon-only NFL mobile app. You can watch the Super Bowl for free with the NFL Mobile app if you're a Verizon customer. Sadly, Sprint, T-Mobile and AT&T customers will have to use SlingPlayer which isn't free and requires expensive hardware.
[See also our video about how Verizon prepared for the first LTE Super Bowl]
SlingPlayer – $29.99 – iPhone, iPad, Android, and Kindle Fire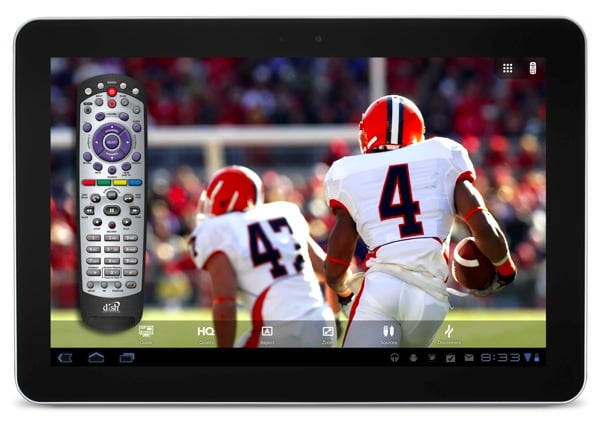 SlingPlayer is the only way to enjoy the game if you're not a Verizon customer. You will also be able to enjoy other TV content after the Super Bowl. If you're one of those people who hates football but got dragged to a party by your significant other, then this app will keep you entertained while everyone else cheers on their team. You can read more how to watch the Super Bowl with a SlingBox here.
Giants App – Free – iOS and Android
The official mobile app for the NFC champs. It gives you real-time stats and info about the Giants team and players to enjoy before and during the game.
The Patriots have a few apps – one in magazine format for the iPad only as well as a smartphone app for both iOS and Android. You can follow player stats and info during the game. The iPad app requires a $19.99/year or $3.99/issue subscription.
IntoNow – Free – iOS and Android
IntoNow will normally help you identify what show you're watching, like Shazam. During the Super Bowl it will have special content for the game including StatTracker.
ESPN ScoreCenter – Free – iOS and Android
Keep track of the game score, stats and highlights during the game with the help of ESPN, the kings of sports entertainment.
Your Favorite Twitter App
Don't forget your favorite Twitter app. You'll be able to follow friends or check the trending topics to see what people are saying about the game, the ads or the pre-game and half time shows.

As an Amazon Associate I earn from qualifying purchases.