ARM Holdings Should Brace Itself for Potential Samsung Exit
ARM Holdings, the company whose processor designs is used in an overwhelming majority of the smartphones available today, is the dominant chip-maker in the mobile space after Intel's initial failure to break into mobility. However, a changing mobile climate and repeated murmurs of a rumored tiff between Samsung and Android should have ARM scared.
Rumors of a Spat With Google
There's been rumors, though nothing has been confirmed, that Samsung had been unhappy with Google when the company acquired rival hardware-maker Motorola Mobility. Google had defended its actions, saying that the acquisition would help strengthen Android's patent portfolio so Google could defend its licensees in cases of heated lawsuits, but Android-makers are still finding themselves the subject of Apple's ire and are coerced into licensing infringing technology from Microsoft on an unrelated note.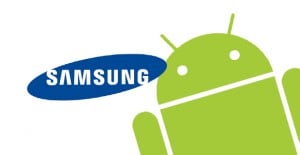 Still, Samsung continues to publicly support Android, a platform that had catapulted the South Korean electronics giant into the world's largest cellphone-maker, ousting long-time titleholder Nokia from the coveted throne. Samsung is largely seen as the most successful Android smartphone-maker and a company that could go head-to-head with Apple in the space.
More recently, there are talks that Google is getting more wary of Samsung demanding more concessions from the Internet giant as it rises to power. Google is rumored to be leveraging its Motorola assets to build mass market phones, rather than more limited high-end flagships, in case of a Samsung defection.
Intel "Brewing" Inside
Though we haven't seen much by way of Intel, which is still the world's largest chip-maker, on smartphones and tablets, the company is still waiting for the right moment to pounce. Initially partnered with Nokia to launch MeeGo, a mobile platform that was envisioned as an Android rival, with Intel's x86-based processor, Nokia dropped the platform when Stephen Elop took reign and switched to Microsoft's Windows Phone platform.
MeeGo was re-branded as Tizen and Samsung became the new lead partner. With Samsung on board, a number of smaller partners have joined, including some mobile carriers–like Sprint Nextel in the U.S.–that consider Android's increasing dominance a threat and want to hedge their bets on smaller rivals to keep the mobile landscape competitive.
As an open platform, Tizen offers an attractive alternative to Android, and Samsung is being bullish with the OS. It folded its own Bada OS into Tizen to give Tizen a development boost, and the company is rumored to be launching its first Tizen smartphones for Asia and Europe later this summer.
And unlike with Windows Phone, Samsung is not conservative with launching Tizen. The company is being bold and bullish with the platform with a planned high-end device with the best specs on the market.
"The Tizen phone will be out in August or September, and this will be in the high-end category," EVP of Samsung's mobile business Lee Young Hee told Bloomberg. "It will be the best product equipped with the best specifications."
The part about Tizen that ARM Holdings should be scared is that the platform and Samsung are committed to Intel's Atom processors to release compelling devices that will truly challenge Android, and by proxy rival even Samsung's own successful Galaxy line of products.
An Android Exit Could Have Big Impacts on ARM
If Tizen takes off and if Samsung places less focus on Android, there could be adverse effects for ARM. Not only does Samsung uses ARM chips on all its Android products released thus far, but it's also an ARM licensee that makes its own chips and alterations to ARM designs. Samsung's latest design is the Exynos 5 Octa based on the big.LITTLE architecture. The processor is considered one of the most powerful mobile chipsets released to date.
The empire that ARM had built from crumble. ARM chips are used in a broad array of products, from car infotainment systems to connected appliances, but the exit of the world's largest smartphone-maker from the high-end market may be a big blow.
Intel's partnership with a rising Samsung at the time is nothing short of genius. The company may find itself a win if Tizen takes off as this would lend more clout to Intel's Atom processor in the mobile space. If Tizen doesn't take off, Intel is also going after the Android market with its x86 processors being used in a number of Android phones, mostly in overseas markets.
More Evidence of Samsung Defecting
On the chip-side, Samsung may be slowly welcoming its new friend, Intel, into the fold. Though Samsung had historically used ARM chipsets, the latest Galaxy Tab 3 10.1 benchmarks that are leaked ahead of the tablet's formal debut suggest that Intel's Clover Trail Atom CPU is inside. Even more impressive, the dual-core processor is said to be keeping pace with quad-core ARM chips with comparable performance to the Snapdragon 600 from Qualcomm and Samsung's own Exynos 5 Octa. This is impressive, and Samsung could be giving Intel a much needed lift in credibility in the Android space if the benchmarks are true.
Samsung likely would still be tied to ARM for some of its products, so a full exit would be unlikely. However, given the strength of Samsung and the potential for Tizen to be a successful alternative to Android, ARM should have some concerns over the strategic partnership between rival Intel and its partner Samsung.
Given Intel's historical partnership with Microsoft in the Windows computing era had given the two the nickname of WinTel, can we have a Sam-Tel v. And-ARM in the post-PC era?