Asus Cites Snapdragon S4 Shortage for Padfone Delay
It looks like Asus' transforming Padfone smartphone-tablet-netbook device has missed its April debut date in Taiwan and the manufacturer of the device cites Qualcomm's shortage of the Snapdragon S4 processor as the reason. Initially, the Padfone would have debuted in Taiwan in April and the company would launch the device in more markets shortly after, according to Liliputing. Now, it's unclear when the Padfone would launch and if Asus would have to make tweaks to the hardware or design to accommodate a different processor than the S4 chipset.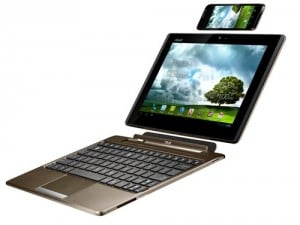 Qualcomm had announced earlier that it was encountering difficulties meeting high demands of its dual-core Snapdragon S4 chipset. The company says that it is working with top tier manufacturers to ensure that supplies are available and are helping other manufacturers secure alternatives to its powerful chipset.
Qualcomm's dual-core CPU is no slouch, however, and promises better compatibility with 4G networks. The company's claims that the dual-core S4 would offer impressive performance holds true as dual-core S4 phones are maintaining their ground against rivals using NVIDIA's quad-core Tegra 3 ARM CPU.
The Padfone is a heavily hyped and anticipated gadget for tech geeks who appreciate a modular design that was announced over a year ago. At its core is an Android smartphone with cleverly implemented docks that transforms the phone into a tablet, and then the tablet into a netbook–your processing power and mobile connectivity are all housed in the phone. The concept is not unlike Asus' Transformer tablets, which have a thin keyboard dock with a trackpad to transform the Android slate into a netbook.

As an Amazon Associate I earn from qualifying purchases.