AT&T Samsung Galaxy S II Coming with Tegra 2 CPU, Not Exynos?
According to the latest FCC filing, the Samsung Galaxy S II, which is Samsung's most popular smartphone to date and still not yet available in the U.S., may be getting a brain swap. Rather than launching with the company's own Exynos processor, the Galaxy S II, model GT-i9103, which comes with AT&T-compatible 3G/4G bands, was spotted with an NVIDIA Tegra 2 chipset.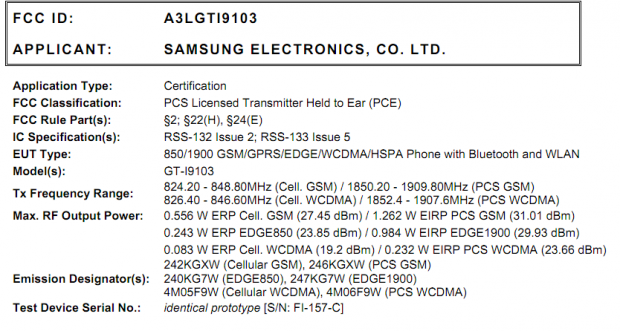 Prior speculations pegged the delay of the Galaxy S II due to some internal component switches to better compete against Apple's forthcoming iPhone 4S or iPhone 5, whenever Apple releases those model(s). That speculation states that Samsung may be looking at upgrading the CPU from a dual-core 1.2 GHz Exynos CPU to a dual-core 1.4 GHz Exynos CPU. However, with the FCC filing, it seems that the processor, at least based on raw clock speed numbers, may not be experiencing the upgrade as previously thought as the Tegra 2 tops out at a dual-core 1.0 GHz speed.
As the wait continues in the U.S. and in North America for the Galaxy S II, Samsung is opening up the doors to challengers in the high-end smartphone market. At least in the U.S., Motorola is expected to launch the Photon 4G, the Droid 3, and the Droid Bionic in the U.S. before or at around the same time as the anticipated Galaxy S II launch.
The model GT-i903 is a variant of the GT-i900 that was seen before going through the FCC; the i900 model had the Exynos chipset.
Via: Droid Matters

As an Amazon Associate I earn from qualifying purchases.