Awakening Black Ops 3 DLC Problems: 5 Things to Know
This is what you need to know about the Awakening Black Ops 3 DLC problems that users are running into after the latest March Black Ops update on Xbox One, PS4 and PC.
There are some Awakening Black Ops DLC problems and some issues tied to the update that you need to know about.
Treyarch and Activision delivered a major update to the PS4, Xbox One and PC this week containing many fixes, changes and upgrades to the game. Along with all these changes came four new maps and a new Zombies experience.
Even if you didn't buy the Awakening Black Ops 3 DLC, you still need to download this update that puts the maps on your device. This could force you to delete a game or push you to the brink of buying a new hard drive for your PS4, Xbox One or PC.
Here is a look at the Awakening Black Ops 3 DLC problems, fixes for some of the issues and what you need to know about reporting issues, plus what to expect from the next update.
Awakening Black Ops DLC Problems
Right after the Black Ops 3 update went live we heard from gamers who ran into connection issues and matchmaking countdown issues. This appears to be fixed now, but there are still some problems with the Awakening DLC.
One of the biggest Awakening Black Ops 3 DLC problems we are seeing is that people cannot find or download the maps. Other users are having problems accessing them on two PS4 units.
With the Xbox One Black Ops 3 DLC release we heard form some users who could not access Der Esiendrache, but had the multiplayer maps.
Some users also report that they cannot add clan tags still on PS4, odd hitmarker issues and license issues with new maps.
Awakening Black Ops 3 Glitches
There are a number of Awakening Black Ops 3 glitches in the maps. Even after a month there are still some glitches and exploits that gamers can use.
The video above shows the Awakening DLC Splash Glitch that allows a gamer to get out of the map, even after the latest Black Ops 3 update.
Another video shows a sky tearing glitch in Skyjacked that dramatically impacts gameplay, but doesn't give someone an edge like the glitch above.
The good news is that there are fewer exploits and glitches, but they are still there.
Fix Awakening Black Ops 3 Problems
There are some things you should try to fix these Awakening Black Ops 3 DLC problems. The first thing to try is restarting Black Ops 3 on your PS4, Xbox One or PC. To do this, go to the main screen, press menu and choose to close the application on PS4. On the Xbox One go to the main screen, press your menu button and choose quit.
If they persist, you should turn theXbox One or PS4 completely off and then start it up again. This can fix issues with not seeing the DLC maps in the Black Ops 3 store option.
You should also make sure you follow the right steps to download the Awakening Black Ops 3 DLC.
Another thing that Activision support suggests is to clear the cache on the PS4. To do this just use the Turn off PS4 option and leave the console powered off for at least 20 seconds.
Where to Report Awakening Black Ops 3 Problems
We always see problems with updates and new content for games, due in part to the nature of fixing a lot of things and adding new content to a game.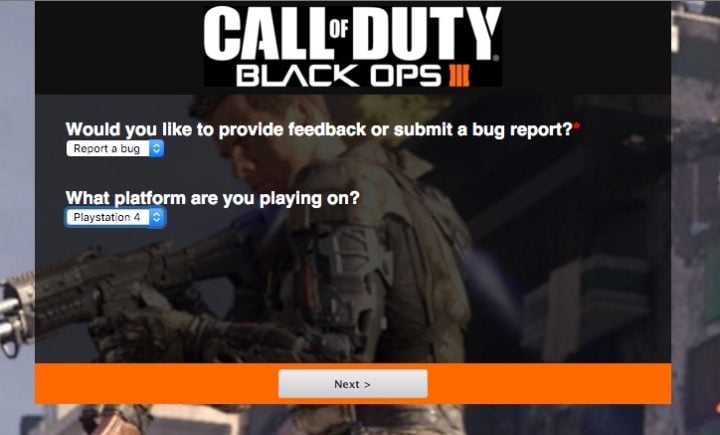 If you experience any Awakening Black Ops 3 problems you should report them to Treyarch and Activision.
The best way to do this is to share a detailed description of the issue or video using the Black Ops 3 bug report form. Here is more detail on what is useful to the team.
Leaving a rude reply to David Vonderhaar or other developers is not helpful to getting your issue the attention it may need.
What's Next for Awakening Black Ops 3 DLC & March Black Ops Updates
It is obvious that there are some issues with the March Black Ops 3 update and with the Awakening Black Ops DLC maps, but not as many as with the PS4 rollout.
Treyarch will absorb the feedback that users deliver and work on fixes for these issues. We will likely see another major March Black Ops 3 update this month, but we will probably see additional hotfix updates for exploits on these maps and other issues before a massive update.
Hotfix updates are not always feasible, which is why some of these changes arrived in the regular update instead of a small patch.
Awakening Black Ops 3 DLC: 9 Things to Know Now
Skyjacked Black Ops 3 Map Video & Details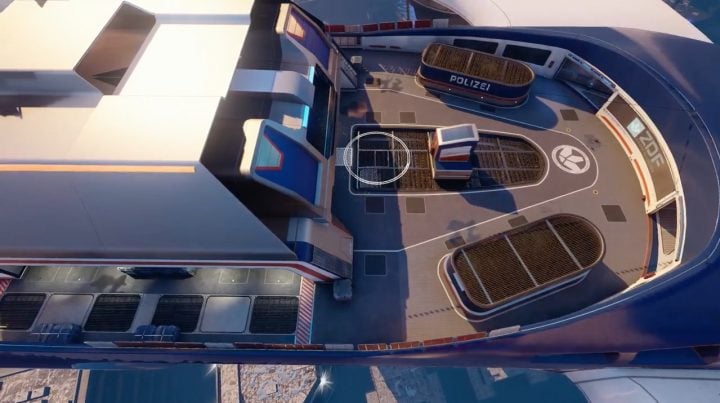 The Skyjacked Black Ops 3 map is one of the remakes of a popular map from earlier Call of Duty games. Skyjacked is a reimaginign of the map Hijacked from Black Ops 2. Although this is not completely new, there are many changes to the map to enable the new movement options that Black Ops 3 delivers.
In the teaser for Awakening DLC, Dan Bunting, Game Director of Multiplayer at Treyarch tells us that this is the map that he is most excited about in the first set of Black OPs 3 DLC. It is, "fast, frentic and chaotic." according to Bunting.
The video above shows off a preview of the Skyjacked Black Ops 3 map with multiple vantage points of the map, that show off the cover, some of the lanes and the multi-level design.
There are many places to wallrun on Skyjacked and the preview offers a nice way to get an early look ahead of the full release and other public previews.