Awakening Black Ops 3 DLC Review
This is our Awakening Black Ops 3 DLC review, walking you through what you get with the $14.99 Awakening map pack or as the first installment of the Black Ops 3 season pass.
After playing the Awakening Black Ops 3 DLC on PS4 for a month and starting into the Xbox One Black Ops 3 DLC maps we are ready to help you decide if this is worth buying.
We'll break down our Awakening Black Ops 3 DLC review into each of the new Black Ops 3 maps; Splash, Rise, Gauntlet and Skyjacked. We'll also look at the overall gameplay experience after buying the DLC.
There is also a new Der Eisendrache Zombies experience that is the first in a new chapter of Zombies episodes.
If you are tired of the current state of Black Ops 3 maps, there are a plethora of new experiences that deliver a very fun experience on PS4.
This comes along with a massive February Black Ops 3 update that fixes the map voting system and a plethora of other changes. We'll fold some of our impressions with the update into this early Black Ops 3 Awakening review.
You can buy the Awakening DLC in the PlayStation Store for $14.99 or as part of the Call of Duty: Black Ops 3 Season Pass for $49.99. The Season Pass includes four DLC packs and offers savings of $10 over buying each pack individually.
Black Ops 3 Awakening Review
Unlike many players who may harken back to the nostalgia that some maps trigger, we'll approach this from a fresh standpoint of how well the new maps play, how fun they are and other important details.
This is a map-by-map look at the Black Ops 3 Awakening DLC on the Xbox One and PS4. We expect a similar playthrough on the Xbox One and PC when it arrives next month.
One of the best parts of the Awakening Black Ops 3 DLC maps is that Treyarch built them into all of the public playlists including Core and Hardcore, which means everyone can try them out in the regular rotation. This is very important for players who prefer to play Hardcore.
There is also a special playlist that only includes the Awakening maps in a variety of game types, but this is only core.
Black Ops 3 Splash Review
The Black Ops 3 Splash map is one of the brightest in the Awakening DLC map pack and it is a beautifully bright and playful map. It is a fun, but sometimes frustrating map to play.
We really like the slides that allow users to move from one portion of the map to the next in a constrained section that offers fast access, but it is also a deathtrap if you aren't careful.
The Splash map action mainly takes place in the center lane where multiple avenues converge to funnel players together and the beach.
The frustrating part of the game that is sure to cause players to curse and rush back to their death is the castle turret that sits to the side of the center lane; allowing a skilled player to control the middle of the map, as long as they lay trip mines or have a team-mate guarding the back.
It is important to spend time learning how you can skirt around the edges of these maps and quickly bounce between the lanes using the pirate ship and an underwater tunnel.
Splash is vibrant and fun with a mix of close quarters battles. There isn't a lot of underwater play compared to Rise, and there aren't a ton of wallrun options but it is still a vertical level.
Black Ops 3 Rise Review
In the Black Ops 3 Rise map players are in a snowy construction zone that feels very large. In some game modes it can take a while to find a player. This mainly happens when an opposing team is roaming the map together, but after several weeks of learning the maps it is easier, and more deadly.
One major issue is how easy the opposing team can camp a spawn and pin you down. In many other maps doing this flips the spawns sending you to safety, but there are enough open areas that it is possible to pick off the enemies as they spawn easier in Rise than in many other maps.
There is a lot of water along one side of the map which makes for plenty of opportunities to engage underwater or to pop out and take out another player by surprise. During the first week of play we didn't run into many players on this side, but it is increasing. There is a small tunnel to go underwater and pop up in the middle of the center lane where there is always action and where B is when playing objective.
In Rise there are a good number of wallrun options and places to jump from elevated platforms to another location. Watch out though as players can pick you off from cover if you wallrun down the bus lane.
This is a fun map, but it is not my favorite in the new series of gameplay. It feels like it could be a fun one to play objective games on. Rise is a large map, and so is Gauntlet, but the layout of Gauntlet feels tighter.
Black Ops 3 Gauntlet Review
The Gauntlet map in the Awakening Black Ops 3 DLC is very interesting because it combines three different environments in one map. This training arena includes an urban environment, a snowy arctic lane and a leafy jungle that offers a lot of hiding spots.
It is tough to wallrun all the way through the urban environment thanks to fire escapes, but with some practice you can go vertical. The arctic portion of the map is fun thanks to multiple levels. This is where we saw a lot of action and if you time it right you can mow down more than one enemy as they file through the bridge.
The jungle portion is challenging thanks to dark areas and undergrowth that make it possible to camp. The camping in this area is a major frustration and can turn an otherwise fun map into an annoying 10 minutes.
The map offers access to the three individual environments at the far ends and in the middle.
Black Ops 3 Skyjacked Review
The Black Ops 3 Skyjacked map is a remake of Hijacked, but it utilizes the new movement system and offers a lot of options to thrust jump to get across the map or to access another level.
Most of the action takes place in the hectic center of the map, but players can user the outside edges of the ship or the basement to move from one end to the other and come up behind unsuspecting enemies.
Jumping off the sides of the ship include options to get to the basement from a blown out area. This is more challenging than you would think since you cannot mantle on to the edge like many other surfaces.
We rarely encounter other players in the basement or see people jump from the scaffolding to the basement. This makes it a safe way to flank the enemy in many situations.
This is a fun fast paced map, but it can feel very repetitive because the map is very small and everything is funneled into the center area. If one team gets a powerful scorestreak it is easier to dominate this map than many others.
Der Esiendrache Review
Black Ops 3 Zombies is not a game mode that I enjoy as much as the main multiplayer section. If you want to know how it plays, I recommend watching these two videos to get an idea of if this new Zombies experience is worth it.
Der Esiendrache is the first in a four part episode of new Black Ops 3 Zombies, so if you love zombies gameplay you will likely want to play all of these if you enjoy the first one.
Should I Buy Awakening Black Ops 3 DLC
The biggest question we hear is, "Is the Awakening DLC worth buying?" After spending a month with the new maps, they are all fun, and while there are some aggravating places that allow campers to sit this is certainly a map pack that we would buy again.
It's tougher to decide if you want to buy the Call of Duty: Black Ops 3 Season Pass, which is more expensive up front, but offers $10 in savings over buying each map pack individually. At this point we don't know what the upcoming maps will be, so that could influence the value you get.
What you need to keep in mind is that if you buy one DLC, you should plan to buy them all since there is no official way to delete or disable the maps. When you buy the DLC, it changes the pool of players that you can connect with. If you only buy the Awakening your pool of players will be smaller when the Black Ops 3 DLC 2 release date arrives.
Keep in mind that if you buy the Awakening DLC you will play others with the maps, and more committed players tend to buy the DLC. This will lead to tougher lobbies and moe skilled opponents. This can change how much fun you have in the game, so weigh this option before you buy the game.
Even with just the four new multiplayer maps, the Awakening Black Ops 3 DLC is worth buying.
Awakening Black Ops 3 DLC: 9 Things to Know Now
Skyjacked Black Ops 3 Map Video & Details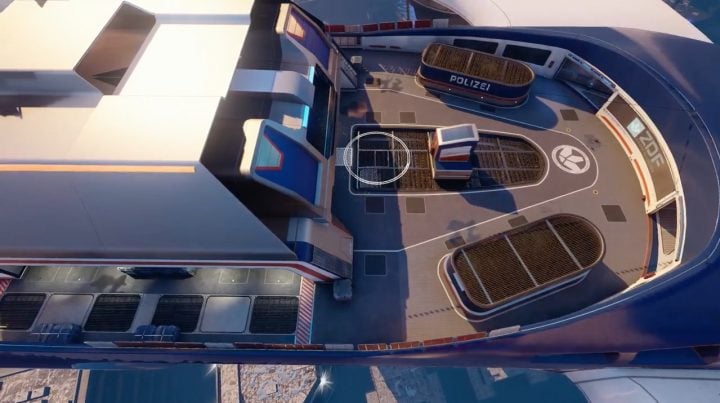 The Skyjacked Black Ops 3 map is one of the remakes of a popular map from earlier Call of Duty games. Skyjacked is a reimaginign of the map Hijacked from Black Ops 2. Although this is not completely new, there are many changes to the map to enable the new movement options that Black Ops 3 delivers.
In the teaser for Awakening DLC, Dan Bunting, Game Director of Multiplayer at Treyarch tells us that this is the map that he is most excited about in the first set of Black OPs 3 DLC. It is, "fast, frentic and chaotic." according to Bunting.
The video above shows off a preview of the Skyjacked Black Ops 3 map with multiple vantage points of the map, that show off the cover, some of the lanes and the multi-level design.
There are many places to wallrun on Skyjacked and the preview offers a nice way to get an early look ahead of the full release and other public previews.

As an Amazon Associate I earn from qualifying purchases.