Battlefield 5: Which Edition to Buy?
If you're thinking about buying Battlefield 5, you'll want to make sure you buy the right version of the game for you and your budget.
Battlefield 5 takes Xbox One, PlayStation 4, and Windows PC owners back to the battlefields of the Second World War. With new gameplay elements, deeper customization, the return of co-op, new single player War Stories, a battle royale mode, and Grand Operations, you might be tempted to buy DICE's new entry in the long-running Battlefield series.
The global Battlefield 5 release date is finally here and you can pickup a copy of the game through various retailers.
There are currently two main Battlefield 5 editions: The standard version and the Deluxe Edition. The Deluxe Edition is a little more expensive, but it comes with some interesting perks. There's also a special edition aimed at those who want to upgrade to a new console this fall.
If you decide to buy Battlefield 5, you'll want to choose the right edition. We'll help you do exactly that here in this guide.
Battlefield 5 Standard Edition
The most basic version of Battlefield 5 is the Standard Edition. This version of the game retails for $60, but you should search for Battlefield 5 deals before you pay full price.
Deals, like the one through Best Buy's Gamers Club Unlocked Program (Best Buy recently closed the program, but the discount is still available to current members), take the price below $50.
The standard version of Battlefield 5 delivers the least amount of content. You'll also miss out on instant access to items and some Special Assignments.
You do, however, get access to all upcoming Battlefield 5 DLC. Remember, there isn't a Premium Pass this time around and all the upcoming Battlefield 5 DLC content is free.
So who should buy this edition of Battlefield 5?
Newcomers to the Battlefield series.
Those that don't have a ton of time to play games.
The standard edition is the safest, and cheapest, version of Battlefield 5.
Battlefield 5 Deluxe Edition
If you want bonus items, you might want to shell out a little more cash for the Battlefield 5 Deluxe Edition.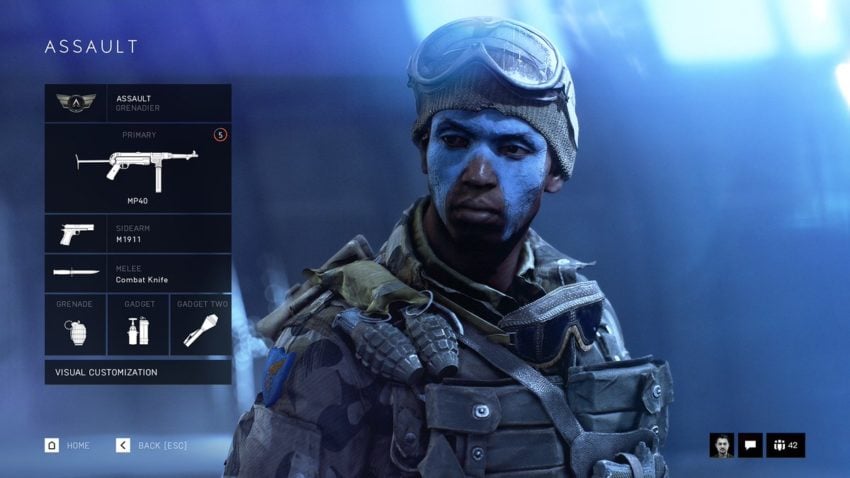 If you do decide to spend the extra cash on the Deluxe Edition you'll get:
Five Sets of Paratrooper Outfits: You can choose five Special Soldier Sets from the eight available when deploying as the British Special Air Service or German Airborne troops.
Special Assignments: Access to Assignments inspired by the British Special Air Service's raids on German air bases, and ones based on the defense of airfields on the North African coastline by the German Fallschirmjäger troops. You'll also get Starter Assignments providing more ways to test your skills on the battlefield and earn rewards.
20 Weekly Items with Airlift: Receive vital supplies with 20 weekly Airlifts, each containing one customization item.
So who should opt for this version of Battlefield 5?
People who know they are going to invest a ton of time in Battlefield 5.
People that enjoy having more than just the base items/skins unlocked at the start.
People who love customizing their characters.
Digital vs. Physical Edition
You'll also need to decide between a physical or digital copy of Battlefield 5. There are a few key differences between the two.
If you go with the physical version of Battlefield 5, you'll be able to sell it to a store like GameStop for credit toward another game once you get tired of playing it. You'll also have the option to sell it for cash via a site like eBay or Craigslist.
You'll also be able to easily lend your copy of Battlefield 5 out to friends or family members if you decide to move onto another game.
Like Battlefield 1, EA's decided not to sell Battlefield 5 for PC with a disc in the United States. You should be able to buy the box in stores, but it won't come with a disc. It'll come with a download code instead.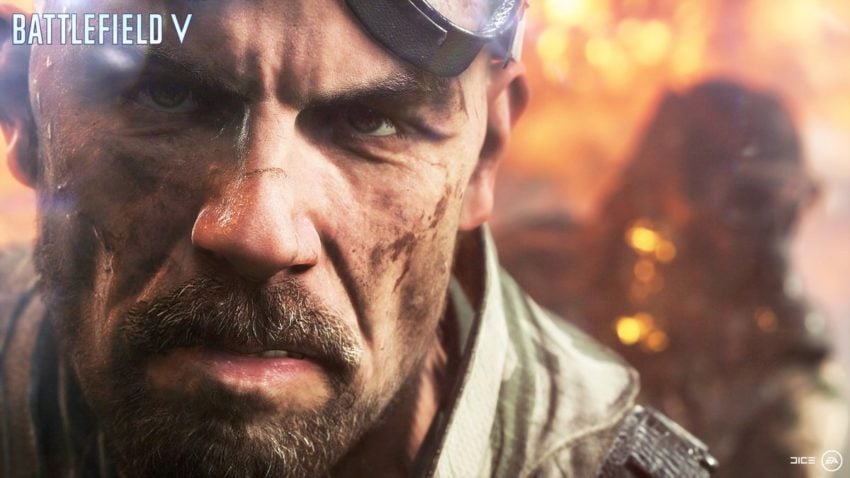 If you have a sleeves full of CDs or a mountain of discs on your entertainment center, going with the digital version will help you cutdown on clutter.
If you have a hard time keeping track of your games or you've broken discs in the past, it might be smart to buy a digital copy of Battlefield 5 to avoid losing or destroying the disc.
If you buy Battlefield 5 digitally, you won't have to look for and/or pop in the disc every time you want to play. If you like the sound of that, buy the game in the digital format.
Battlefield 5 Xbox One X Gold Rush Special Edition
EA and Microsoft have announced another edition of the game dubbed the Xbox One X Gold Rush Special Edition.
The bundle is $499 and includes a 1TB special edition Xbox One X console with a unique dark gray to gold design. It also includes a controller, one month of EA Access, a copy of Battlefield 1943, and a copy of Battlefield 5 Deluxe Edition.
Microsoft is also selling a Battlefield 5 Xbox One X bundle without the special edition console, Battlefield 1943, or the free month of EA Access.
Battlefield 5 is Xbox One X enhanced so if you own a 4K television and want the best looking version of the game you'll want to consider upgrading to Microsoft's flagship console.
2 Reasons to Buy Battlefield 5 & 6 Reasons to Wait
Buy If You Want a Game to Play for the Next Year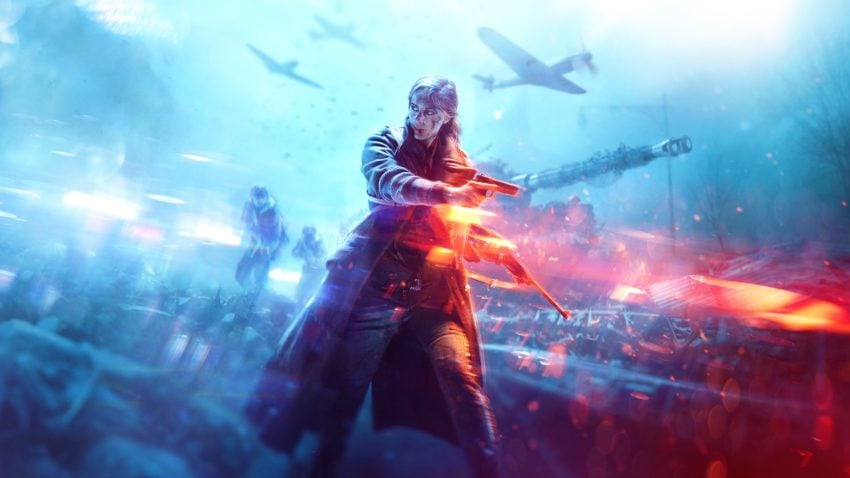 If you're looking to get a huge bang for your buck, think about investing in Battlefield 5.
Unlike Call of Duty and other first person shooters, Battlefield 5 comes with a single player campaign dubbed War Stories. Each War Story takes about an hour or so to complete, but they're actually quite fun.
Of course, there's also the game's extensive multiplayer component which puts you on the ground with up to 63 other players on the battlegrounds of World War 2.
As time goes on, EA DICE will deliver new maps, new weapons, new skins, and brand new game modes. And unlike some games (Battlefield 1 and COD Black Ops 4, for instance) you won't have to pay for any of the DLC content.
Battlefield 5's DLC is dubbed Tides of War and players can expect four expansions during the game's first year out on shelves. You can expect lots of changes to both the single player and multiplayer modes as support for Battlefield 5 will go on for several years.
So if you're looking to buy a game that doesn't immediately end up in your drawer or CD case, Battlefield 5 is worth a look.
It's a solid investment at $60 and it will provide you with hundreds of hours of entertainment in the months, and perhaps years, to come.

As an Amazon Associate I earn from qualifying purchases.