Best Android Tablet Apps [July, 2014]
When it comes to buying an Android tablet one thing that constantly gets talked about is apps. In the early days of Android tablets the app selection wasn't very good, and the OS wasn't built with a tablet in mind. However, things have severely changed over the course of the past few years and the app selection is getting better by the day.
These days when we talk about mobile apps, tablets just get thrown in there as supported, but not all apps fully support or cater to the Android tablet like we'd all like. That being said, there are still tons of awesome apps and games for Android tablets you'll want to try out.
Read: Best Cheap Android Tablets
Once you buy any of the impressive cheap Android tablets from the list above, or get a new Samsung Galaxy Tab S, you'll immediately want to start enjoying it by trying a few awesome apps that work wonderfully with Android tablets. There's an entire section on the Google Play Store for your tablet, but below is a list of some of our favorite and most used Android tablet apps.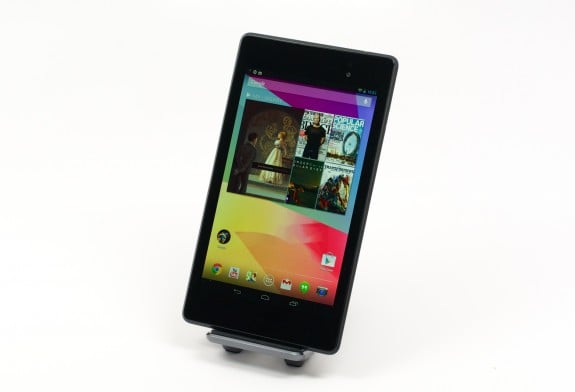 Now of course there are plenty of apps that you're all familiar with that work great with Android tablets. Things like Google Drive, Google Keep, YouTube, or many other popular apps built and designed by Google. However, it's apps by other developers that will help the platform grow.
Often times apps simply look the same on a tablet, and sometimes those layouts don't work or carry over to the tablet in a way that's as usable, friendly, or enjoyable. As a result users have a mixed experience, and surely you've all ran into this problem. Not to mention many buyers use their tablets for different reasons than a smartphone. So, below is a list of excellent Android tablet apps that looked and worked great on my Nexus 7 and LG G Pad 8.3, and should be good for any Android tablet available today.
These aren't all apps either. Some are games, some are for productivity, and you can't forget security in case of loss or theft. So read on and give them all a try.
Android Device Manager
Before we get started on awesome apps and games for your tablet, you'll want to make sure you'll be in charge should you ever lose your tablet, or it gets stolen. The Android Device Manager will help you locate a lost device, wipe all your data to keep important files or documents safe, and even turn on those speakers if it's lost somwhere in your house. Whether the kids hide it under the couch, it gets misplaced, or even stolen, Android Device Manager should be installed and setup.

Read: How to Find a Lost or Stolen Android Smartphone or Tablet
Android Device Manager Link

As an Amazon Associate I earn from qualifying purchases.