The Best VPN for Android in 2020
SpeedVPN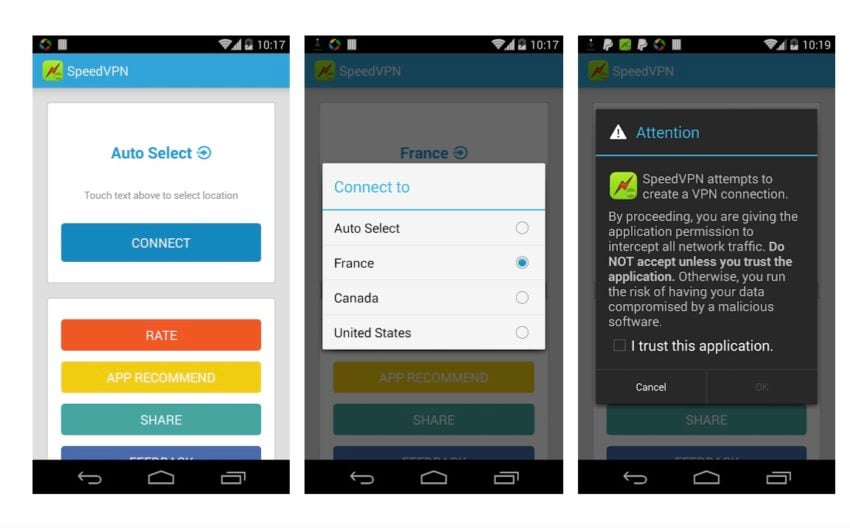 SpeedVPN makes our list because it's completely free. And we mean really free. However, we don't know a ton of information about its practices or logging, but so far reviews have been really positive.
SpeedVPN doesn't cost you anything, has lots of unique features, and works pretty great. You will get booted off occasionally, or every hour, but you can instantly connect again. So while that's frustrating, it's to make room for others, and keep your connection ever-changing and "safe".
We did see a few comments about the speeds being slower lately, but give it a try if you're on a budget.
Download Speed VPN for Android