Best Apple Watch Accessories
Now that we've had plenty of time for accessory makers to come out with a ton of Apple Watch accessories, here are the best Apple Watch accessories that you should consider checking out.
The Apple Watch is over six months old now, which would make it a full-grown adult in iPhone years, but it's actually a still a very new device that even received its first big software update just recently in the form of watchOS 2.
Of course, the Apple Watch isn't quite complete without a few Apple Watch accessories to go along with it, so we've decided to round up the best Apple Watch accessories that you should at least consider buying if you have an Apple Watch or are going to get one in the near future.
The Apple Watch will no doubt be a big item on many people's Christmas lists, and if you paid attention to Black Friday deals, you'll know that the Apple Watch was $100 off the normal price, which was a really nice discount and perhaps was one of the best deals we'll see throughout the holiday shopping season.
In any case, if you have an Apple Watch or are planning to buy one, here are the best Apple Watch accessories that you should wiggle into your budget.
Magnetic Charging Dock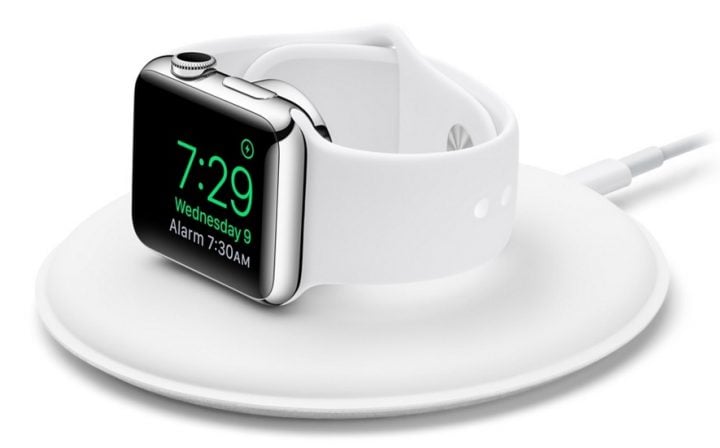 Apple's latest accessory is its own charging dock for the Apple Watch. There are a ton of third-party Apple Watch docks to choose from (there are even a couple we mention here), but if you want an Apple Watch dock straight from the horse's mouth, Apple's own Magnetic Charging Dock is the one to get.
The dock consists a simple design that has the magnetic charger in the center, which can be titled up to use your Apple Watch in Nightstand Mode while it's charging.
The dock comes with a 2-meter Lightning cable to plug in the dock, but you'll need to provide your own wall adapter if you plan on plugging it into an outlet. At $79, it's not a cheap purchase, but it could be the right Apple Watch dock for you.

This article may contain affiliate links. Click here for more details.