Best Car Buying Apps for 2019
AutoTrader Car Buying App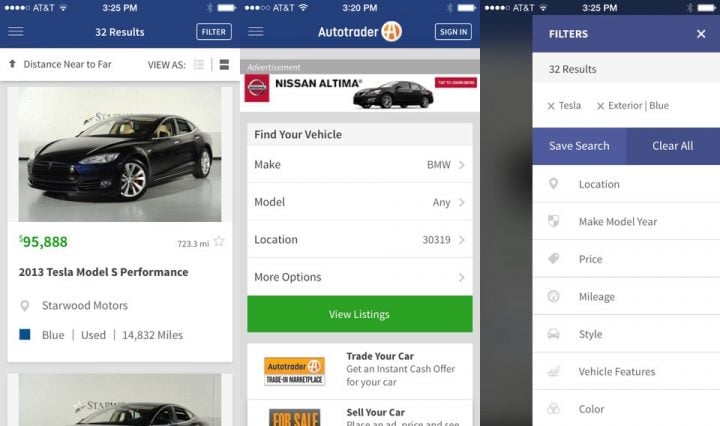 The AutoTrader app also offers the ability to search for new and used cars and adds in searching for private sellers. This is great for users looking for a used car without visiting a dealership.
The app offers a powerful advanced search screen with options for engine type, transmission, color, body style and other filters, to help narrow down the search. The car buying app includes the ability to find a dealer and view the specific dealer's inventory.
While on the lot, or checking out a used car for sale in a parking lot, open the app and scan the VIN on the windshield to see other cars like it for sale. This is a great way to compare real asking prices for cars nearby.
Users can sign in to AutoTrader to save searches and sign up for notifications when cars matching their desired type are put on the market. You can also use this app to get an instant trade-in offer on your car.
Grab AutoTrader for the iPhone free in the App Store or on Google Play.

As an Amazon Associate I earn from qualifying purchases.