Best Wireless Chargers for the Galaxy Note 7
Now that Samsung's impressive new Galaxy Note 7 is back on shelves following a short recall, buyers are looking for accessories. One feature many don't take advantage of but should is wireless charging. The Galaxy Note 7 supports a faster wireless charging technology too, which makes it better than ever. Here are some of the best wireless chargers for Samsung's phablet.
Now that Fast Wireless Charging is more popular and many accessories are available for it, users should take advantage of it. Allowing for nearly the same recharge speeds as a wall plug, without wires. Here's what you need to know.
Read: Galaxy Note 7 Fast Wireless Charging: What to Know
Above we went into more details about this technology. How it works, how fast it is, and what to expect. Now that owners know, below we've collected a list of the best wireless chargers for your phone. Get rid of annoying cables and free up space on your desk with these chargers perfectly suited for the Galaxy Note 7.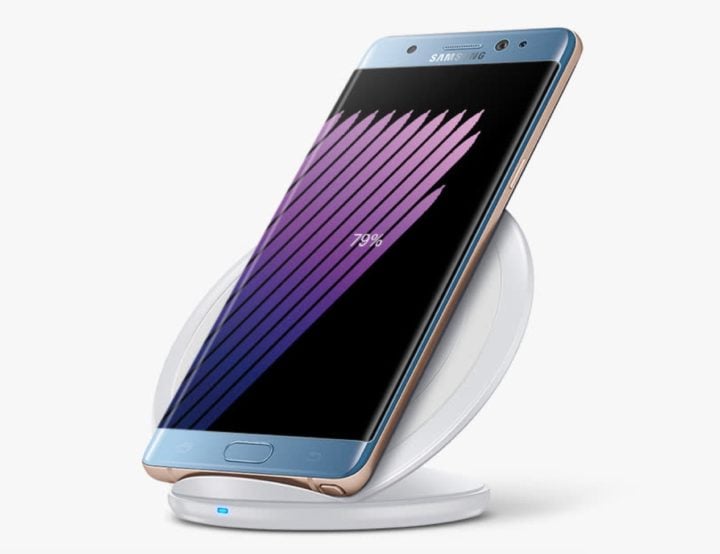 Wireless charging used to be slower than traditional wired wall chargers that come in the box making it convenient, but also impractical. However with the Galaxy Note 5 last year Samsung introduced Fast Wireless Charging which is 1.4x faster than older methods. Yes wall chargers will still give you a full battery faster, not by much, making wireless charging an excellent feature that many love.
Before we begin it's worth mentioning that there are two different methods of wireless charging: PMA like at some coffee shops, and Qi charging which is the most popular method. Thankfully the Galaxy Note 7 supports both both. That means chargers bought online will work, mats at Starbucks or the airport, and even pads in some newer vehicles can all charge the Note 7. That being said, only "Fast Wireless Chargers" will do it at the speed we want.
Read: 19 Exciting Official Galaxy Note 7 Accessories
Also, aside from the official pad made and sold by Samsung, all of these wireless charging pads and stands need to be plugged into the "Adaptive Fast Charger" wall plug that comes in the Note 7 box, otherwise they won't work at the faster speeds. Meaning the phone will take over two hours to recharge, instead of just over 90 minutes or so. Keep that in mind, buy an extra charger from Samsung, then buy one of the excellent Galaxy Note 7 fast wireless charging pads linked to below.
Official Samsung Fast Wireless Qi Charger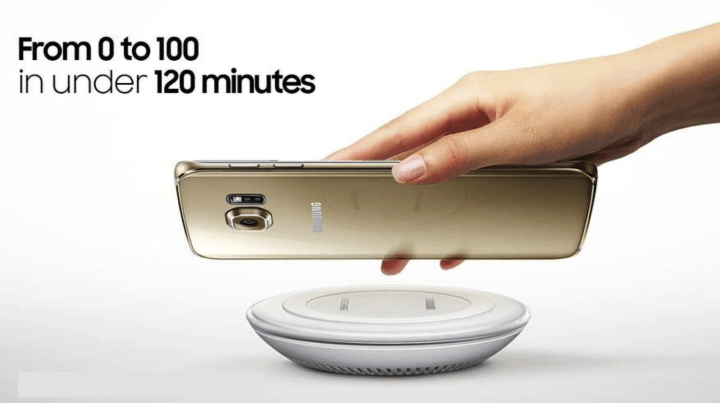 The official Samsung "Fast Wireless Charger" is the best option, but it costs a little more than most. It's made by Samsung so you know it will work no matter what, comes in black or white, and comes with its own wall wart and cable so you don't have to use the one from the Note 7 box. Samsung released this with the Note 5, and has another model available that doubles as a stand. If you want a pad get this one linked to below, or the stand we just mentioned.
Buy it Now from Samsung for $52.99 on sale (or $40 on Amazon)

As an Amazon Associate I earn from qualifying purchases.