Best Samsung Galaxy S10 Battery Cases
These are the best Galaxy S10 battery cases that will let you use your phone longer than ever and keep it safe at the same time. With a fancy big screen and curved edges we recommend everyone use a case. If you want better battery life then choose from our list of cases with built-in extended batteries.
While we've recommended several different Galaxy S10 case styles, if you're always on the go, travel often, or work extremely long hours you'll want a battery case instead.
Below you'll find some Galaxy S10 battery cases for around $34 and up, although you'll need to spend a little more to get one from a reputable brand. Either way, here are your options for 2-3 day battery life.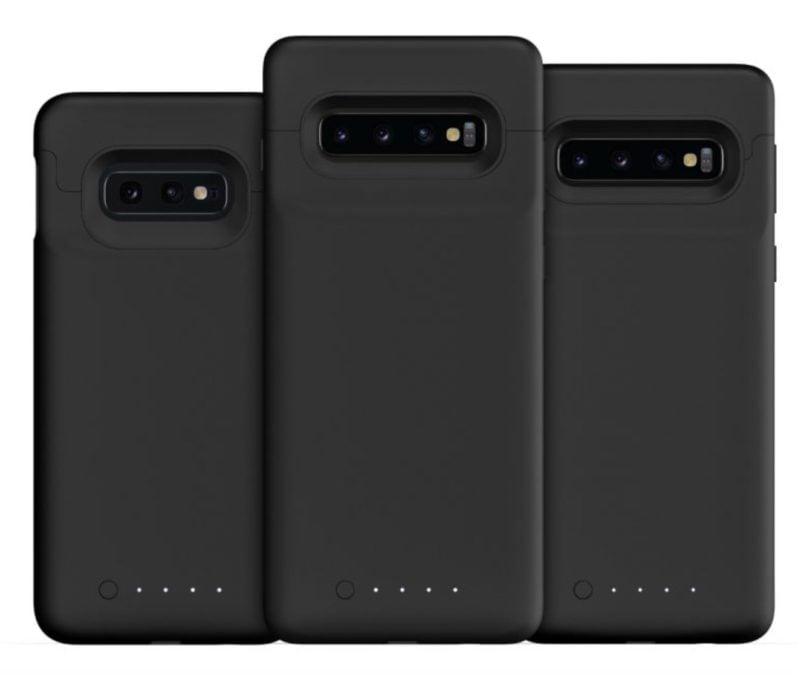 Best Galaxy S10 Battery Cases
Mophie Juicepack 2,000 mAh
Swaller 4,700 mAh Extended Battery Case
ZeroLemon 5,000 mAh Battery Pack Case
NewDery 4,700 mAh Slim Battery Case
1. Mophie Juice pack 2,000 mAh case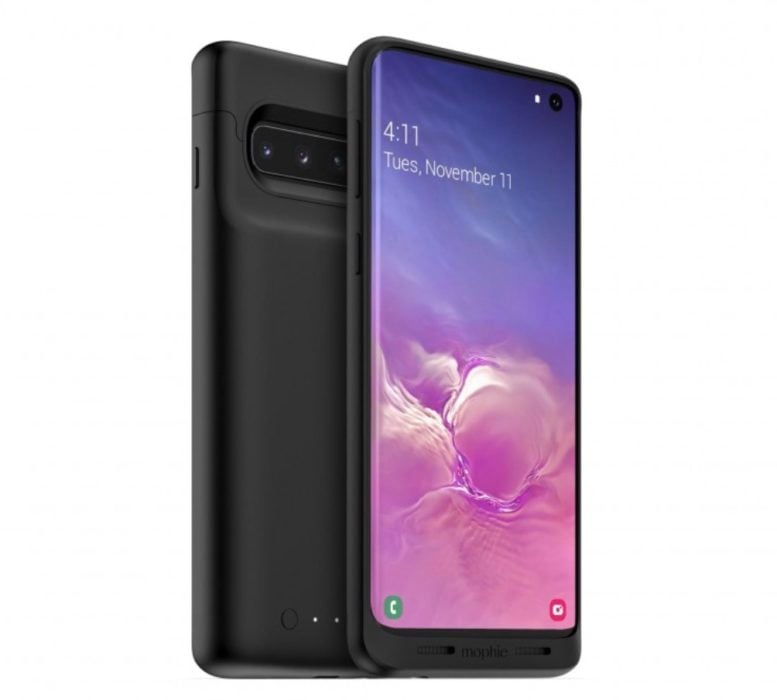 Buy it Now from Mophie for $99
When it comes to buying a battery case Mophie is one of the biggest names, and a brand we know and trust. And while they might not offer sizes as big as the others, you know you're getting a great case without losing features from your phone.
Available for the Galaxy S10e, Galaxy S10, and Galaxy S10+, the Juice Pack offers 2,000mAh of additional juice for the Galaxy S10e and S10, as well as 2,525mAh for the Galaxy S10+. That's enough for 2-3 days without recharging. Mophie cases offer pass-thru technology so the USB Type-C port still works for charging and sync or data transfer, and wireless charging still works, too.
2. Swaller 4,700 mAh Extended Battery Case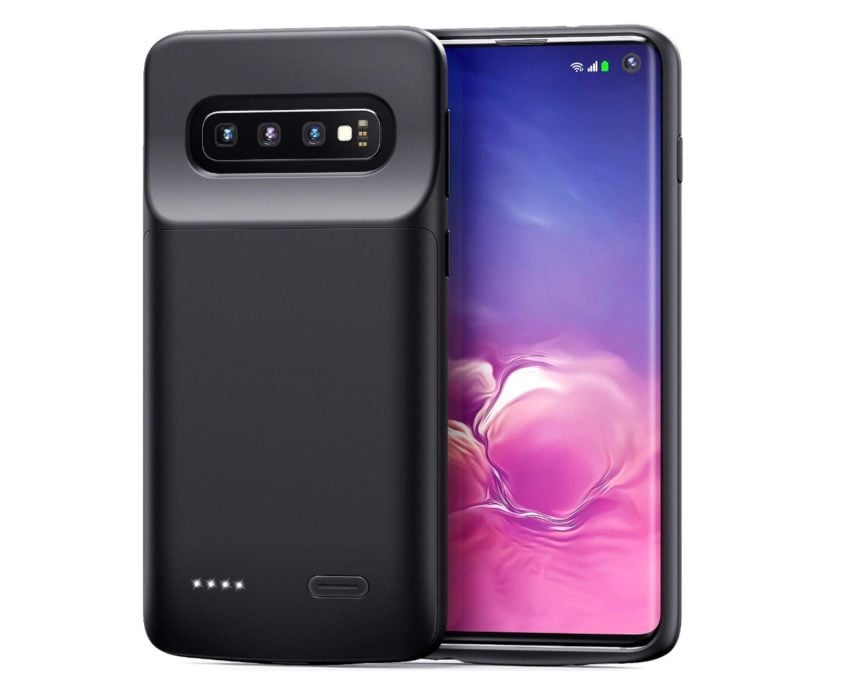 If the most important thing to you is battery life than you'll want to consider one of these next two on our list. The Swaller Galaxy S10 battery case packs a massive 4,700 mAh battery on the inside. Combine that with the 3,400 mAh the phone has already, and you're getting 3-4 days on a single charge thanks to 8,100 mAh total.
That's just an insane amount of battery. However, it's a little bulkier than you'd probably like, thicker than the Mophie, and you'll lose out on wireless charging or the ability to do data transfer through the USB port. If you want to transfer photos or music to/from the phone you have to take it out of the case. And yes, you can still use the 3.5mm headphone jack.
3. ZeroLemon 5,000 mAh Battery Case for the Galaxy S10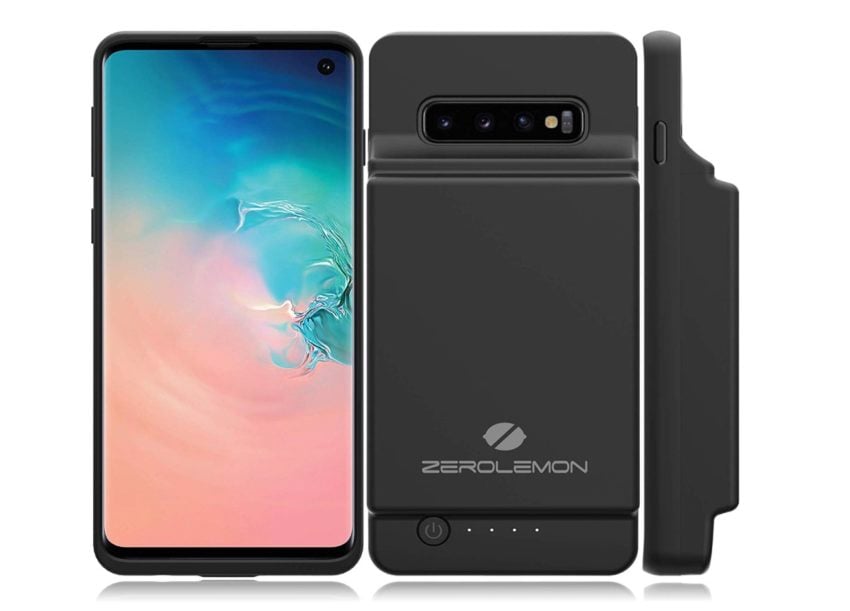 Another option is the ZeroLemon 5,000 mAh battery case, which isn't the prettiest thing in the world but it will give you insane amounts of battery life. Similar to our last one, this thing packs over 8k of juice into your Galaxy S10.
Unlike the Swaller brand above, this Galaxy S10 battery case does NOT have a 3.5mm headphone jack and only works with Bluetooth. However, the USB Type-C port on the bottom will charge both the phone and the case, supports pass-thru technology, and allows for data transfer. So it's a little bigger while offering different features. Pick what's best for you.
4. NewDery 4,700 mAh Slim Battery Case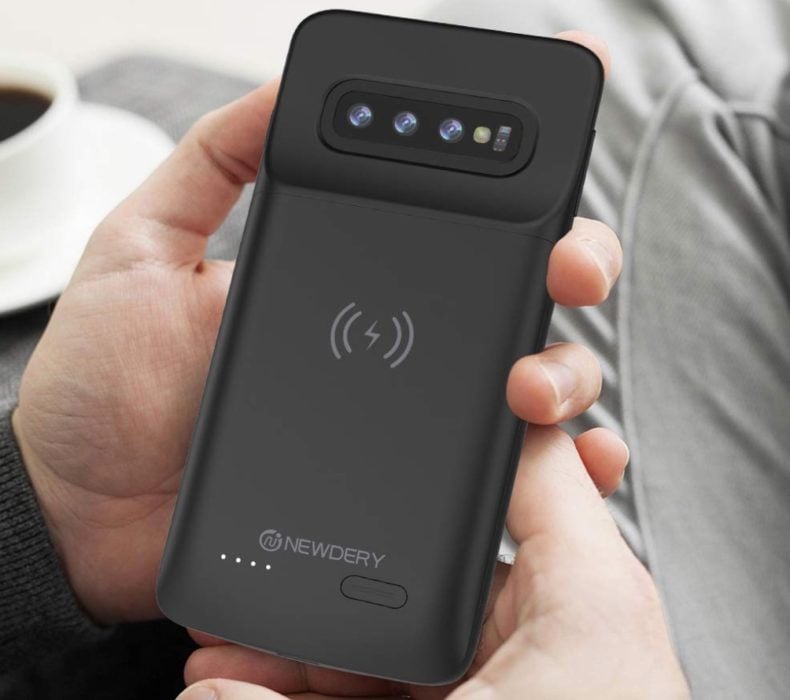 Last but not least is the NEWDERY 4,700 mAh slim battery case. This is a mix between the more expensive Mophie and the cheaper options while staying under $40.
This case offers a massive 4,700 mAh battery so your S10 will last for several days on a single charge. You still get wireless charging and a 3.5mm headphone jack, but you lose out on fast charging and data sync, as they replace the USB Type-C cable. Basically, each case from our list has a feature or two missing except for the Mophie.
While there are dozens of similar options on Amazon or Ebay, not to mention cheap knockoffs, we only recommend these few. We'll add more to the list once we try some of the best options available. If none of these suit you, just get a portable battery pack to plug into your Galaxy S10.

As an Amazon Associate I earn from qualifying purchases.